How to Save Outlook Email Attachments Automatically to OneDrive
Email attachments like documents, photos, videos, spreadsheets, etc. in your Office 365 account are saved to the email. For easy file accessibility and data backup purposes, those attachments can be stored in your OneDrive account as well. Follow the simple steps in this article and you will be able to save your email attachments to OneDrive within a few minutes.
Prerequisites:
Step 1: Log In to flow.microsoft.com
Microsoft Flow is an app that allows you to create powerful workflows between multiple applications (both Microsoft & external) for increased and improved productivity.
Microsoft Flow is one of many services Office 365 subscribers get. If you have an active Office 365 subscription, you will be able to log in to flow.microsoft.com with your credentials.
Note that you need not be an Office 365 admin to do this. Any standard user can do this.

Step 2: Enter Your Office 365 Login Credentials
As said earlier, enter your login credentials to access the Flow dashboard.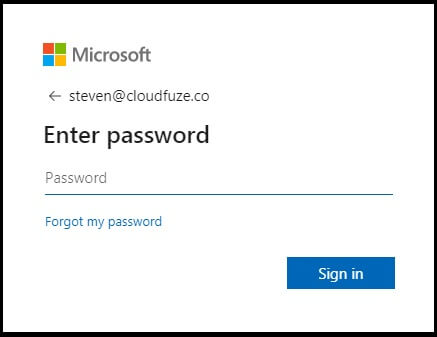 Step3: Check Flow Dashboard and Click on Template
This is the Flow dashboard. You can create different workflows from here. We will be now creating a new workflow that saves email attachments directly to OneDrive.
To do that, click on Templates.

Step 4: Next, Click on the All Flows Tab
Luckily, Office 365 – OneDrive flow is built-in and can be found in the template gallery. Locate it and click on it to configure the flow.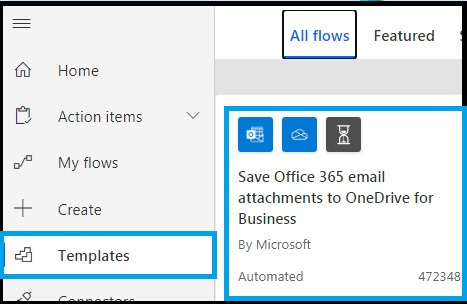 Step 5: Create the Flow
Click on the "Save Office 365 email attachments to OneDrive for Business" flow and then click on the Create Flow button.

Step 6: Enable the Flow
Once you create the flow, the next step is enabling it. You may enable or disable the flow anytime by turning it on or off using the option in the top menu bar.

Step 7: Check the Flow in Real-Time
We sent an email with an attachment to the example user.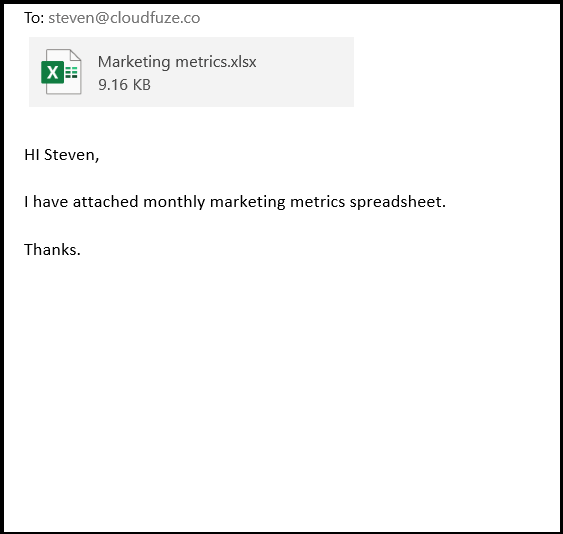 Step 8: Attachment is Saved in OneDrive
The flow creates a folder named Email Attachments from Flow. All the email attachments will be saved in this folder. Open the folder to view the attached files and documents. Note that this process is automatic and you don't need to do anything other than enabling the flow.

We hope you found this article useful.