How to Copy Dropbox Files to Google Drive in a Short Timeline
Embracing the cloud office suite may be a cost-effective solution for business but migrating data from one cloud to another can be daunting for IT Admins and Managers. Copying Dropbox files to Google Drive takes a lot of planning and time.
The CloudFuze team has helped organizations of all sizes and complexity levels simplify and accelerate their Dropbox to Google Drive migration processes. As a result, our experts have listed five simple steps that can help you ensure a fast migration while also meeting your business objectives.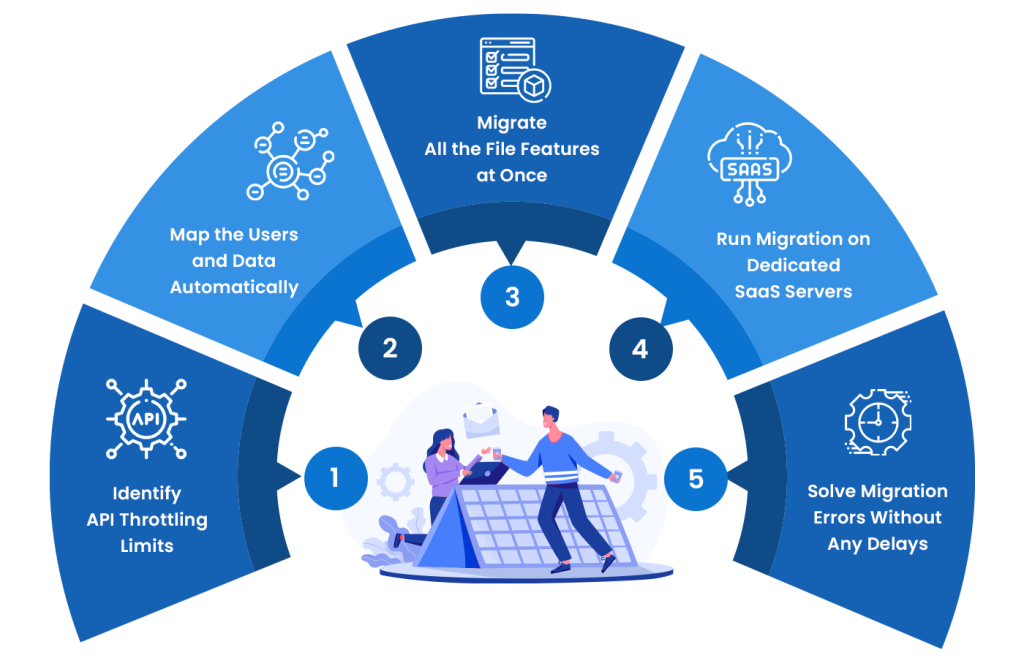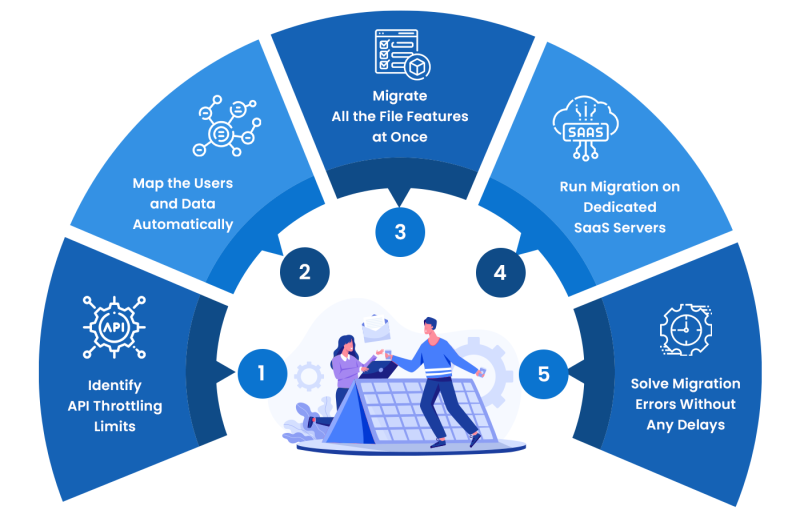 1. Identify API Throttling Limits
Google Drive has API rate limits that limit how fast you can transfer the data. When users reach the 750 GB limit or migrate files larger than 750GB, they cannot migrate more files on the same day.
To facilitate faster migrations, we strongly advise users with huge data sets to split their accounts into smaller accounts. The more users you have and the smaller volumes of data they own, your migration occurs faster.
2. Map the Users and Data Automatically
Mapping and migrating users and their data from Dropbox to Google Drive takes a long time. An improperly mapped migration could lead to sensitive data being miscategorized or even lost, leaving an organization with heavy losses.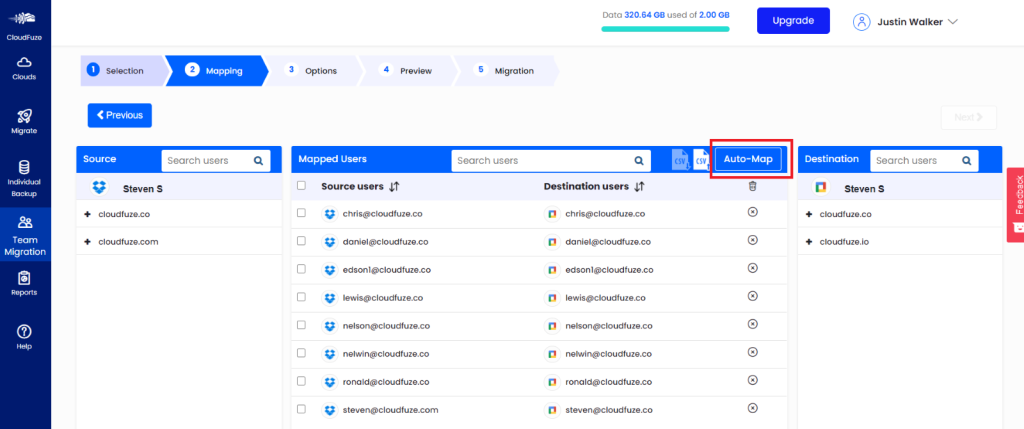 CloudFuze maps the users automatically without any mismatches. For example, a user and their respective files on a Dropbox account are automatically mapped to a Google Drive user account with the email address username@mycompany.com.
Using the CloudFuze migration tool, you can automatically map hundreds or thousands of users. Request a demo today and see how our experts help you map users!
3. Migrate All the File Features at Once
Migrating permissions, versions, comments, timestamps, shared links, external links, and embedded links is critical when moving files from Dropbox to Google Drive. You might spend more time and money if you miss moving any of these features and are required to migrate them to Google Drive.
So, ensure that you copy all the features of folders and files during the migration process itself.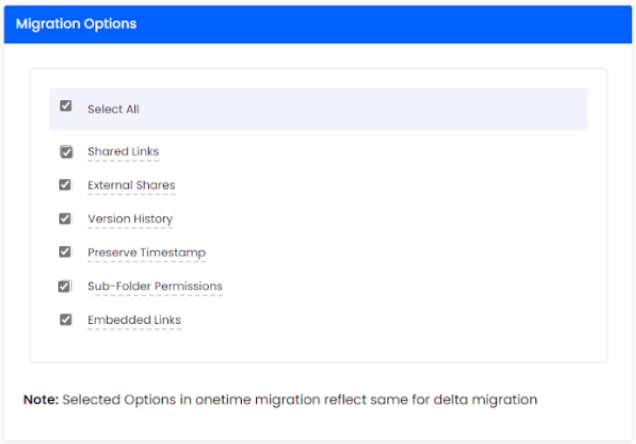 When transferring files from Dropbox to Google Drive, CloudFuze automatically maps all users and ensures all permissions and other features are copied to the right people in Google Drive.
4. Run Migration on Dedicated SaaS Servers
You may want to move large volumes of your business-sensitive data from Dropbox to Google Drive quickly and securely. You may experience more downtime when transferring files from Dropbox to Google Drive with many users and data.
Using a migration tool that can run migrations on a dedicated server is essential for faster Dropbox to Google Drive migration.
CloudFuze dedicated SaaS servers helped many businesses migrate TBs/PBs of data from Dropbox to Google Drive quickly without any downtime.
5. Solve Migration Errors Without Any Delays
Despite appropriate planning, mapping, and testing, you may encounter errors during the migration process. In addition to an ideal data migration solution, skilled experts are needed to assist you with the data migration process, which differs from organization to organization.
Our dedicated migration experts continuously monitor the migration process and immediately solve if any error occurs. Contact us to see how CloudFuze experts can help you move files from Dropbox to Google Drive.