How to Change the Default Language of a Dropbox Business Account
Dropbox is available in 15+ languages spoken worldwide. Besides English and Spanish, the cloud service is available in a number of other European languages. Dropbox's default language is English (US). If you would like to use a different language, then you must change the default language from the admin settings. Find out how you can do that using these simple-to-follow steps.
Prerequisites:
A Dropbox business account

Admin login credentials
Step 1: Log In to Your Dropbox Account
Go to Dropbox.com and enter your login credentials. As said earlier, you must be a Dropbox admin to perform this action.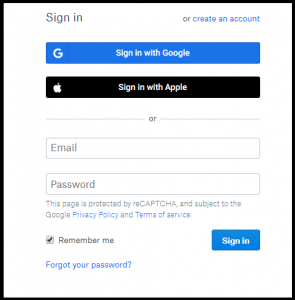 Step 2: Go to the Admin Console
Locate the admin console option in the left navigation menu of your Dropbox account's homepage. This will take you to the page where you can change several admin settings ranging from language to security.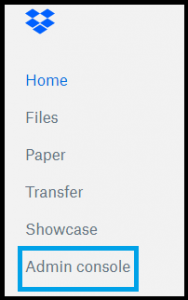 Step 3: Click on Settings Icon
Once you are on the admin page, click on the Settings options seen on the left-side menu.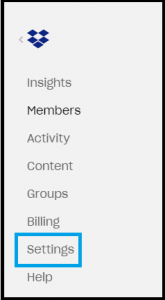 Step 4: Click on the Team Profile Tab in the Settings Page
Locate the Account section and click on the Team Profile tab. This function allows you to make basic changes to your Dropbox account such as adding a logo, naming your team, and of course, changing the default language.
Step 5: Click on the Default Language Option
Find the Default Language tab listed under the Team Profile option. Notice the Change button on the right side and click on it.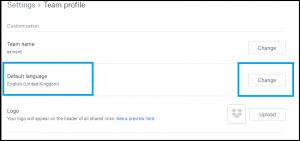 Step 6: Choose Your Preferred Language
Upon clicking, Dropbox displays all the languages that it currently supports. Choose your preferred language and click on it.
Step 7: The Default Language Has Been Changed
That's it! Your preferred language will appear throughout your org's Dropbox account.

Beware of accidental language selection. If you choose a language that you don't know, you may have a difficult time navigating to this page to change the language again.
If you are reading this article because your Dropbox account somehow ended up displaying a foreign language, enable your browser's webpage translation feature and follow these steps.