G Suite supports tens of global and regional languages. While English is most used by many G Suite users, no one has to stick to it if they find it uncomfortable. G Suite admins can change the language of the entire business account in just a minute or two. This article will also be useful for admins who are currently working to reverse an accidental foreign language setting. Follow these simple instructions to change the default language in G Suite.
Step 1: Sign in to your Google Account
Go to admin.google.com and enter your login credentials to access the admin dashboard.
Step 2: Click on the Privacy and Personalization Tab
In the homepage, locate the Privacy and Personalization tab and click on it. This will take you to a page where you can apply the language settings.

Step 3: Click on the Language Link
Under Data and Personalization, locate the language option. Now, click on it.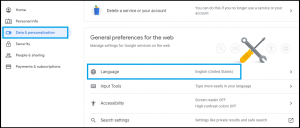 Step 4: Click on the Edit Icon
The default language is English the United Kingdom or the United States. You can click on the edit icon next to the language to choose from the available languages.

Step 5: Choose a Language
Search for your preferred language. Once you find it, click on it to select it.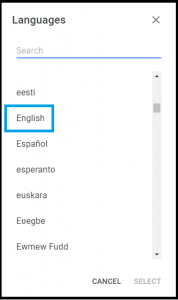 Step 6: Now Choose the Country
Since English comes in many country variants, select a country to pick the right language.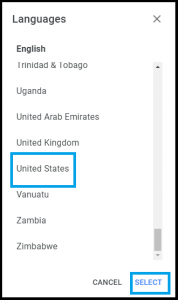 Step 7: Language Has Been Changed
Similarly, you can add any other language. Make sure not to choose a foreign language. You may find it difficult to navigate back to language settings to change it.

We hope you found this article on G Suite helpful.