How to Change the Color of Your Google Drive Folders
Did you know Google Drive has a small but excellent feature that helps you organize your content well? If you are a Google Drive user, you can change the color of folders for organizing content or quick recognition. This feature is available for all Google Drive users (free, paid, G Suite). Simply follow the instructions given below and you will be able to change the color of your Google Drive folders in seconds.
Step 1: Log in to Your Google Drive Account
Go to drive.google.com and login to your Google account.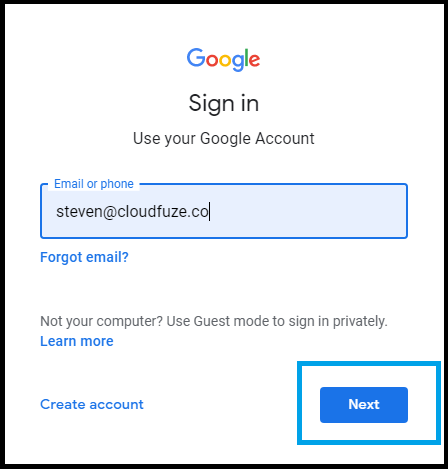 Step 2: Go to Drive
Locate Google Drive icon from the list of available Google services or simply go to drive.google.com to access your Google Drive homepage.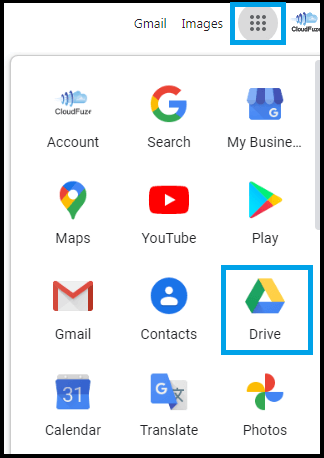 Step 3: Choose a Folder
Pick a folder of your choice and right-click on it. The right-click then opens an options list that you apply to that particular folder.

Step 4: Click on the Change Color Option
Locate the Change Color option from the lost and move your cursor on it. It then opens a set of colors that can be assigned to that folder. Click on the color box.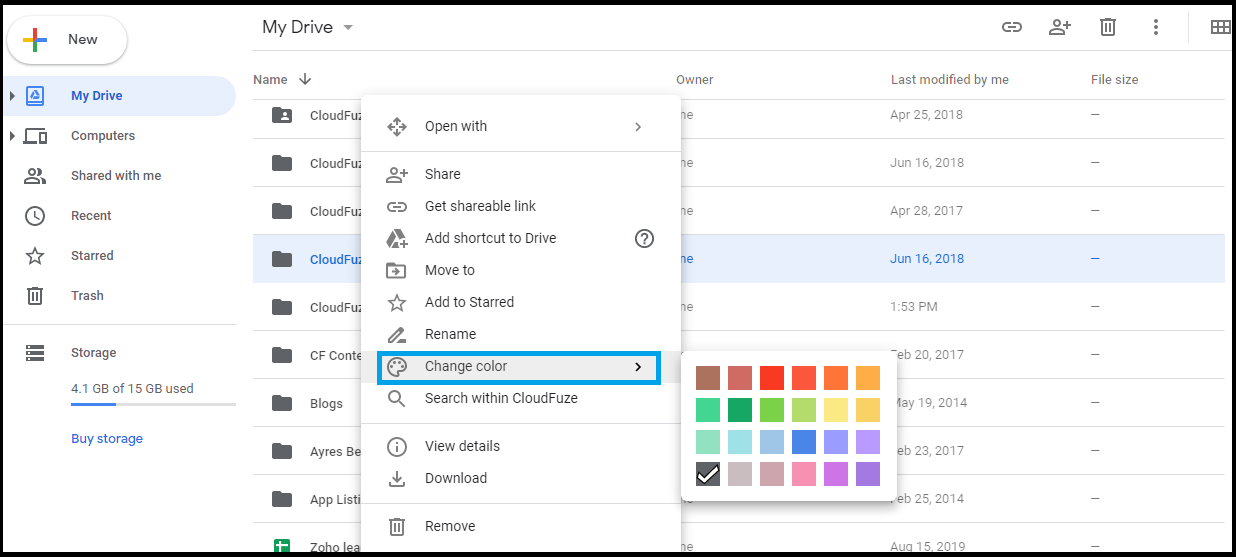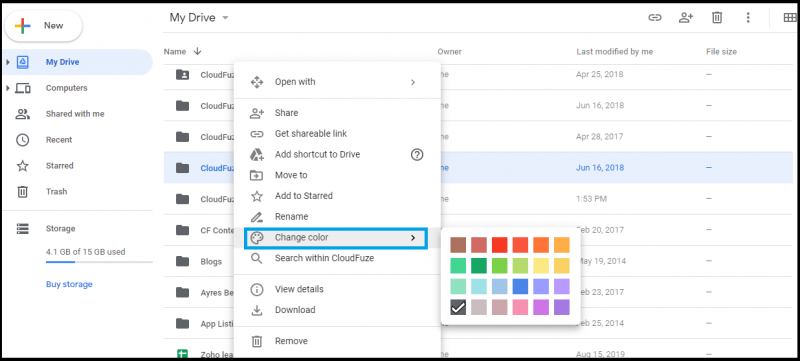 Step 5: Folder Color Has Been Changed
That's it! Google provides 20 preset color options to select from. As of now, there is now a way to select a custom color for the folder.

We hope you found this article on Google Drive useful.