5 Steps for Successful SaaS License Management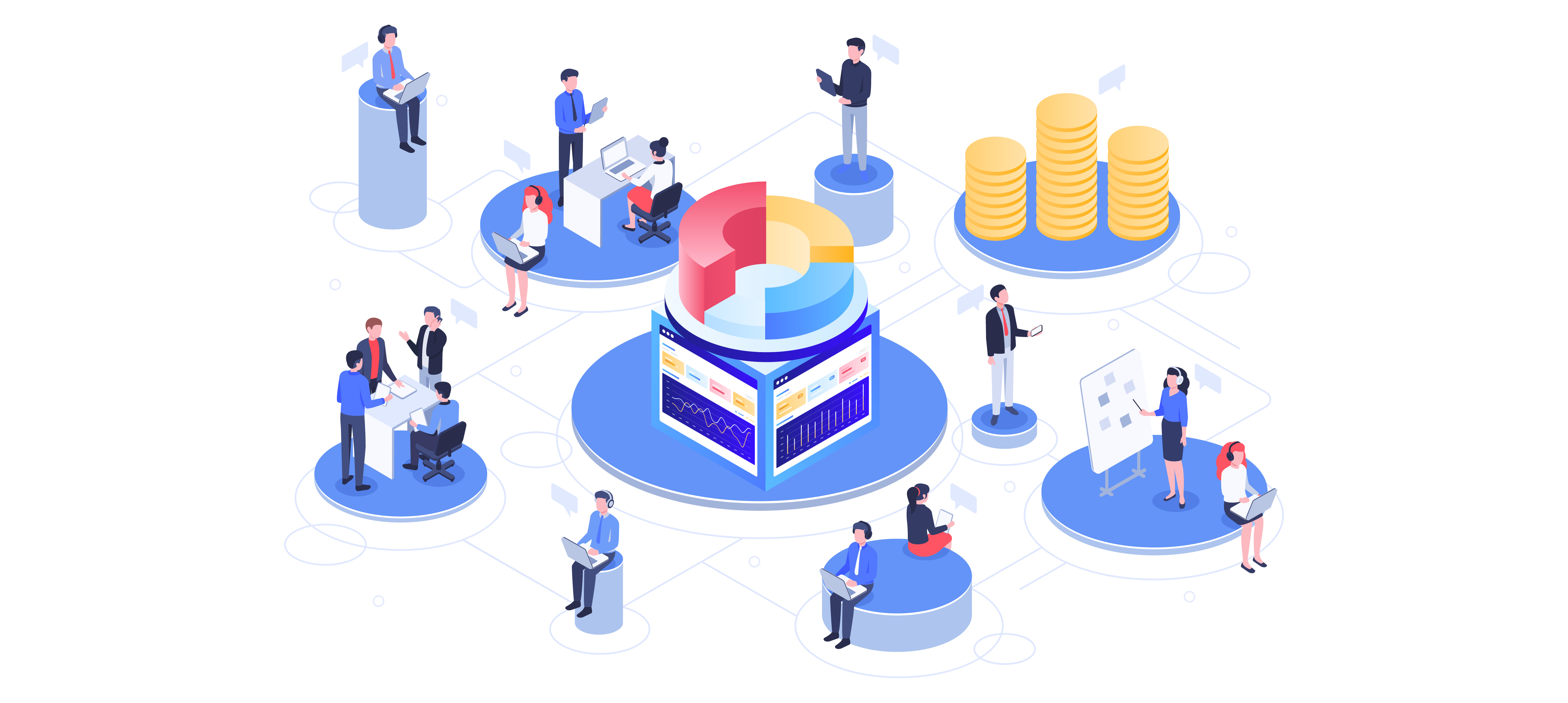 With the occurrence of SaaS in the workplace, IT leaders are facing managing a new product category. As a result, software administrators must increasingly use SaaS licensing management solutions to discover and modernize it across the organization. Automating procedures, optimizing SaaS spending, and revealing overlapping services are necessary needs for an enterprise today.
The change in basic assumptions toward modernized solutions causes the development of innovative technologies. For example, a single architecture platform enables the generation of a SaaS license management platform, which allows software data to be shared and used across the organization.
What is SaaS License Management?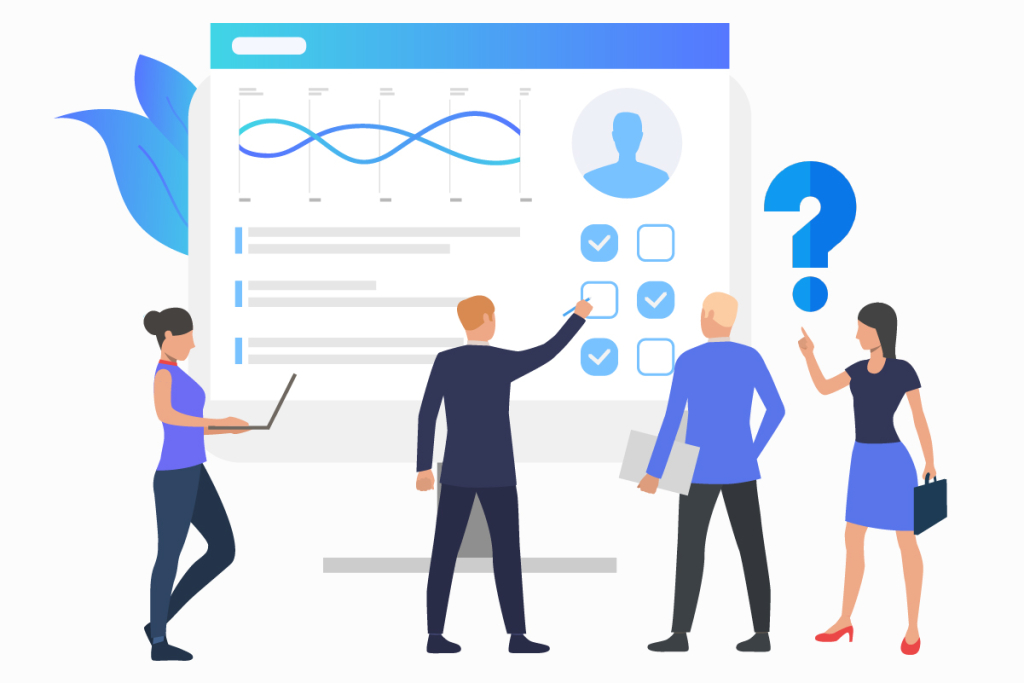 SaaS Licensing is a cloud application for optimizing that can help an organization save time and money. By adding different subscriptions or licenses, one can easily learn about the organizational waste and immediate return on investments, giving you the best ROI. But handling SaaS Licenses is not an easy task. With the employment growth, it becomes more tedious.
SaaS License management is just another world of equipment that eases different functionality in the applications used. It supplies the solution for aiding ownership, activeness, observance, and responsibility of SaaS and software vendors around your business. It focuses on quick-witted and potential guided by IT and its acquisitions. Modern investors are the most important subjects, as it chooses more and expect more from applications and technologies. This prioritizes their aim to choose with whom to do business.
So, after the above discussions, it becomes mandatory to have a quick and crisp definition of SaaS licensing management.
Saas license management is defined as the subgroup of software asset management (SAM), inclining toward cloud-based applications and services. With the advancement in recent businesses, it has become more cloud centralized. Hence the need for tracking and management course of action for new and accustomed Saas products demands more.
SaaS management platform provides the solution. With SaaS License management, one can easily manage license activity, manage contracts, and optimize renewals. It also allows you to customize notifications for relevant data.
Variety of SaaS Licenses

With the massive demand for SaaS Propagation, many software licenses are currently available as a SaaS Subscription Model. As a result, most companies report subscription service costs as a unit of managing expenses. This is paid periodically, either monthly or annually, without involving the software purchase as beforehand asset expenses, as was the condition earlier.
There are mainly four types of SaaS licenses:
User-based: these licenses are for every user. Here the SaaS Service provider levies a fee per user to access the applications. The most common licensing type.
Consumption-based: these licenses let the customer pay for what they consume. The users are charged for the usage of the application or its features. This tariff is fixed whether it is used or not.
Fixed price: SaaS subscription rates are fixed. Many SaaS Vendors offer this scheme, where the annual fee is charged at some discount in monthly subscription plans.
Tiered: this means that the vendors offer the fee in such a way that with the increase in the feature, there is an increase in the price in each segment of applications.
Necessity of SaaS License Management and their challenges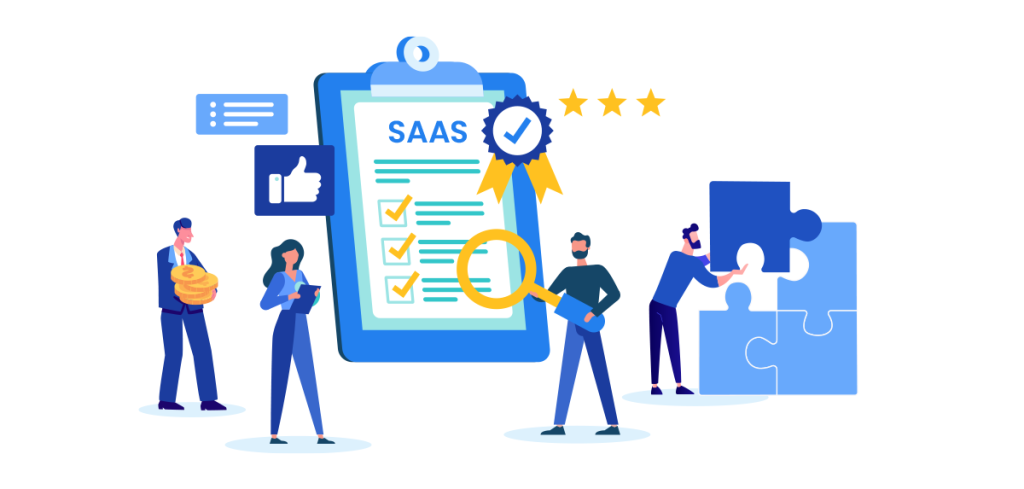 SaaS License Challenges
After the immense success of SaaS Applications and SaaS Subscriptions, there is no scope of surprise that SaaS Vendors have grown significantly for all business sizes. Organizations with a strength of 100 employees are expected to use 20 to 25 SaaS Apps. This figure increases to 185 when the count of employees is 100-1000, and 275 SaS Applications on an average for 1000+ employees. Well, this is not the end. This number will likely increase, bringing about new opportunities for modern businesses, such as rapid SaaS Propagation. It brings along with it its own synchronized challenges.
SaaS License Management (SLM) becomes predominantly challenging in businesses centralized by cloud services and SaaS applications. Tracking a bunch of licenses is one of the practical difficulties that keeps on growing with the increasing rate of SaaS Adoption.
The regular check-up routines of these businesses are managed by IT's. This includes
Tracking of SaaS license compliance
Managing SaaS licenses for users within the organization premises.
Discovering unauthorized and unsanctioned SaaS Consumption.
Let us discuss more in detail to find out about some more measurable challenges to meet the necessity of Saas License Management. Here are the 4U's in the list below-
Unused Licenses: It is usually seen that companies come up with number of Licenses. The reasons are very plain but true: there is no planning before purchasing. They may not have even tracked the number of licenses for installation and their usage. As a result, these licenses are still unused for a prolonged period, leading to over or recurring SaaS Spending that can cut your pockets. Replication of licenses can also be a reason for over costing.
Unproductive licenses: Some licenses are expensive as they offer many advanced and premium features. However, it is not necessarily that the entire organization will need access to the same quality available under premium plans. There is always enough scope for cost-cutting by optimizing, purchasing, security, and compliance of SaaS Software licenses for people who need them.
Unemployed licenses: Some facts also claim that sometimes employees never use the purchased licenses. At some points, IT Teams also do not manage these SaaS applications; therefore, the employees are not revoked when they leave the organization. Consequently, they continue to pay for such licenses even after the employee has left the organization for months or years.
Unorganized SaaS Renewal: It is seen that Saas license renewals are done at different time intervals throughout the year. Since these renewals are unexpected, hence tracking SaaS License becomes difficult. Some SaaS Vendors send notifications prompt for subscription renewal, while others may just come and go. Thus, such outcomes result in many businesses abandoning renewals to work out pricing and their terms or revising the organization team's needs.
Importance of SaaS License Management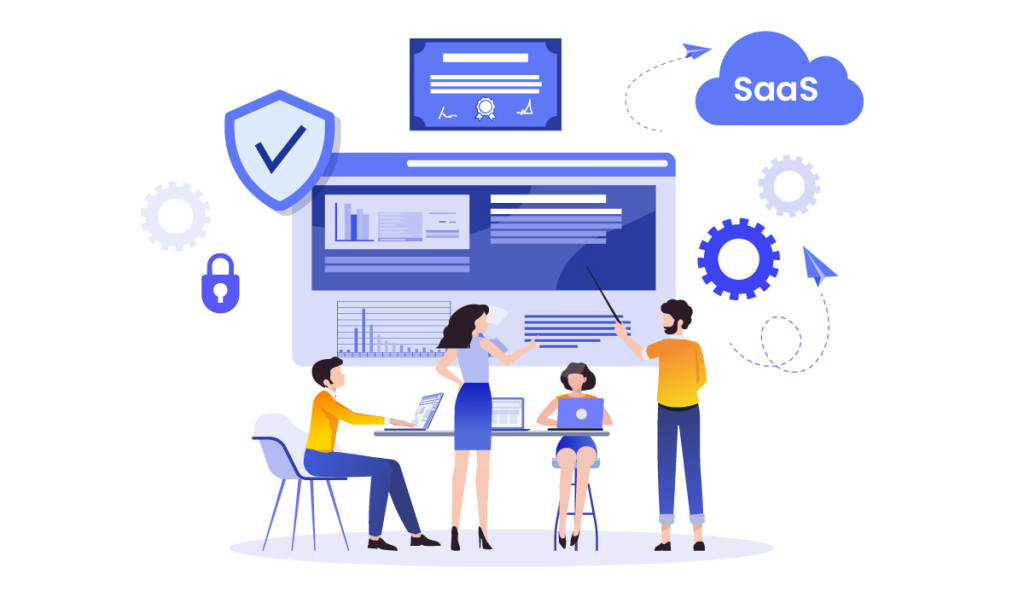 Suppose you are an average organization that uses some 100 SaaS subscription tools daily. If we do not have any SaaS License management strategies, how can you combat the probable risks!!!
Shadow IT and dissipation: A general fact that on SaaS, it is easy to onboard, and updates and organizations are also willing to pay for SaaS subscriptions paid by employees; in fact, a big part of SaaS inventory is signed up and owned by the employees. It is either fully aware of this or clueless, but they have no authority on cloud software. This results in shadow IT, which is not visible to the SaaS applications which the company already owns. Ultimately, the loss of money on SaaS for which the company is already paying.
Paying for unnecessary applications: Large companies come with the lack of a centralized record of company SaaS applications. This could be due to the signing up of new software subscriptions that can be duplicated for which the company is already paying for it. Some duplicate applications are video conferencing, online training, collaboration, and project management tools.
Data security and compliance: Whenever data is purchased by IT, it usually goes through the compliance check and security assessment. Whereas for individual software subscriptions, this is not possible. Here the terms and conditions are ignored quickly and are often accepted by the employees. Team leads or IT doesn't get the chance to analyse software before buying it. Lack of examining the software uncovers the number of data breaches, security threats, and the threat of non-compliance by law.
Why SaaS License Management is crucial for your business?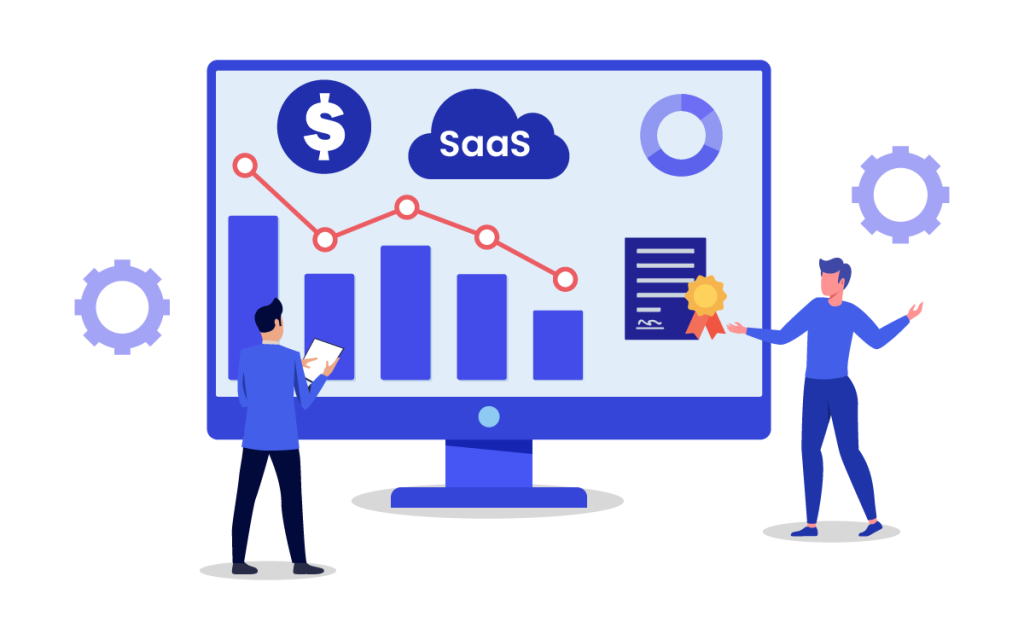 SaaS License Management helps businesses with the chance to save on the above-mentioned SaaS wastes. Thus, companies often over-purchase SaaS licenses to make themselves available on all platforms in this regard and sequence. Unfortunately, these extra licenses often go unused. Reducing this can save businesses up to a substantial amount of money.
Today businesses are not only notified about advance renewals. Still, they can also contribute ample time in detail in reviewing the usage, understanding, and evaluating contracts in deep detail. They can be easily compared with the demand of the organization. This enables the company to collect employees' feedback on applications to avoid undesirable renewals and substandard debates.
Saas license management tool also uses artificial intelligence's help to predict future investments that change the budget based on the accuracy of the data.
Without a proper SaaS management tool, SaaS licenses can be managed by following the necessary steps.
Some Ways to Manage SaaS Licenses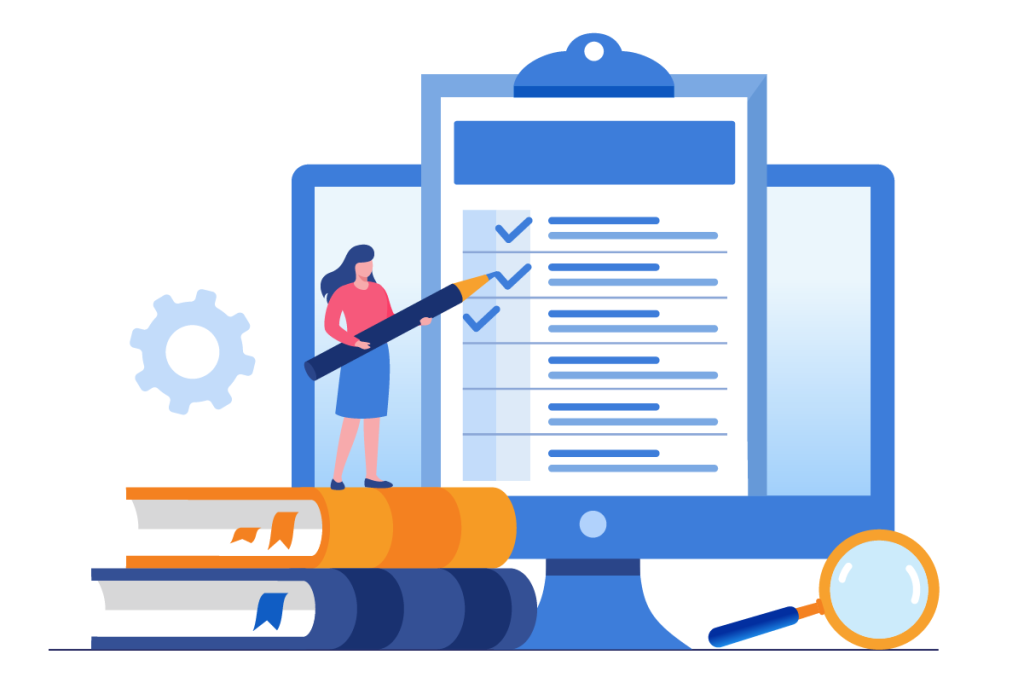 1. Integrate license management into the fabric of the organization: License management will not be addressed unless it is integrated into daily company procedures. As a response, license management must be incorporated into signed-off procedures to ensure compliance and software cost containment.
2. Manage licenses from a centralized location: IT teams can quickly analyse and evaluate multiplatform multisite networks from an integrated license management interface. A license management platform provides consolidated insight into SaaS apps. Unused licenses or forgotten subscriptions, underused licenses or apps, and redundant apps should be kept under check for successful license management.
3. Employee Lifecycle Management: Employee Lifecycle Management refers to the measures by HR, IT, team leaders, and other stakeholders as an employee join progresses within or quits an enterprise. An accurate onboarding mechanism and revoking all SaaS licenses immediately after an employee is offboarded are necessary for SaaS license management. Furthermore, during role changes within the organization, licenses need to be revoked in some instances and granted in others.
4. Tracking SaaS renewals: While some suppliers provide notifications on subscription renewals, others may not. As a result, many businesses neglect renewals as a chance to renegotiate pricing and terms or reassess the team's requirements. Enterprises can use a collaborative IT approach to keep renewals under control.
Keep track of your renewals.
Set a deadline for the renewal.
Verify if the app is still active and required.
Compare and contrast different vendors.
Price and terms should be re-evaluated.
Re-evaluate and update security assessments and documents.
5. Effective and knowledge-based management: SaaS license management fundamentally changes the position of IT and procurement, from a centralized and reactive approach to empowered and knowledge-based management of an ever-evolving SaaS vendor stack. The type and quality of data are important for the most effective implementation.
Conclusion
Organizations often keep track of SaaS licenses haphazardly or chaotically. However, individual teams may maintain their spreadsheets to keep track of them or acquire a unified perspective across the firm. Despite using spreadsheets, getting data on the number of licenses available, consumption of significant subscriptions, and other crucial information that could influence your budgeting strategy can be difficult.
The number of new applications delivered to a typical organization's environment skyrockets every month compared to the few currently in use. For example, working with a SaaS discovery and management vendor rather than pursuing the manual route is beneficial to the institution. These vendors simplify SaaS administration, allowing better control over costs and hazards while offering employees access to SaaS solutions that help them become more productive. For businesses today, focusing on more effective SaaS subscription management is critical.