1. Introduction
Businesses planning to move away from network file system (NFS) and adopt the Microsoft 365 cloud suite need a dynamic and scalable data migration solution. CloudFuze is one such solution that helps enterprises, SMBs, and MSPs meet all their needs to transfer NFS to OneDrive and SharePoint Online in a swift and secure way.
2. NFS vs OneDrive
Network File Systems and OneDrive differ from each other in significant ways. While NFS can be affordable to operate, it has many limitations while OneDrive offers a lot of features. Some of the critical reasons why most businesses migrate data from NFS to OneDrive are:
Professional collaboration features such as SharePoint Online and Microsoft Teams
Ease of accessing OneDrive content through desktop and mobile
Enterprise-grade security
3. NFS to OneDrive Migration Challenges
There are several challenges to migrating NFS to OneDrive, especially on a large scale. The first challenge businesses face is accessing local data from the network file system. Businesses need to implement a way that ensures smooth and fast reading of local data to pull it for migration.
The second challenge is to overcome limitations in OneDrive that Microsoft has set, including unsupported special characters in file and folder names, unavailability of certain file and folder names, and 400 characters limit in file paths.
CloudFuze helps businesses overcome these challenges in lightweight and automated ways that require no additional expenses. For example, CloudFuze's desktop agent reads data directly from network file systems and acts as a gateway for data transfer to OneDrive.
4. Critical Reasons to Migrate NFS to OneDrive with CloudFuze
Businesses need to do more than just dump data when adopting a robust cloud suite such as Microsoft 365. It is important to replicate the structure of the source storage in the destination cloud (OneDrive) to avoid end-user disruption.
This is where CloudFuze comes in. As a business data migration service, CloudFuze ensures 100% replication of the source storage structure in the destination. CloudFuze helps businesses of all sizes perform a comprehensive NFS to OneDrive migration with the following features:
One-time and delta migration
Root folder and file permissions migration
Timestamps migration
Extensive migration reporting and analysis
Thorough validation of migrated data
Option for migration tool customizations
Fully managed migration (white glove service)
24/7 premium enterprise-grade support
Contact our Business Migration Team to learn more about how CloudFuze can help your company migrate content from NFS to OneDrive extensively and successfully.
5. Steps to Migrate NFS to OneDrive with CloudFuze
Since NFS is a local setup, businesses must deploy a desktop client of the CloudFuze X-Change migration tool to read local users and data and map them to the destination cloud (OneDrive). You can request a free trail to test the migration tool.
Here are the details steps to copy files from NFS to OneDrive:
Step 1. Login Into the CloudFuze Webapp
The first step is to log into the CloudFuze webapp. If you don't have an account, sign up here.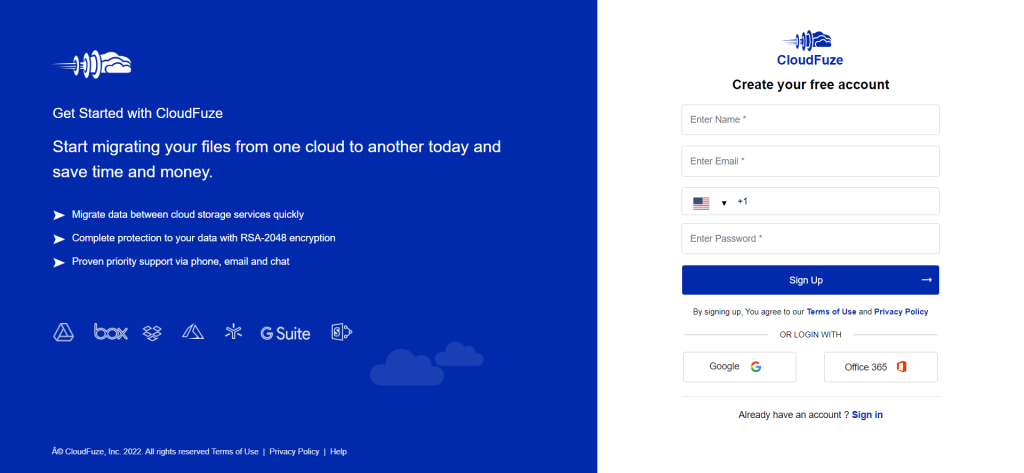 Step 2. Download and Install the CloudFuze Desktop Client
Before adding NFS as the source, you must download the CloudFuze desktop client and install it.
Note: The CloudFuze desktop agent is not available for download publicly. Please contact our business migration team to get access to it.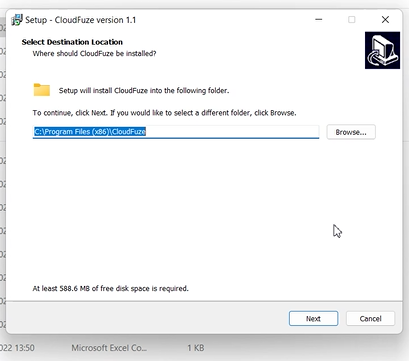 Ensure that you properly install the CloudFuze desktop client.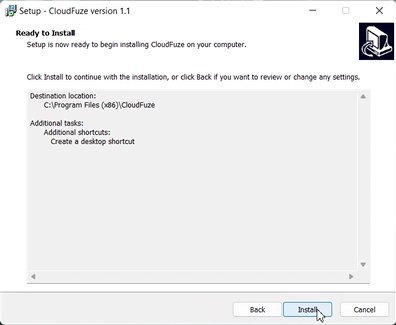 Step 3. Enter the Server Credentials
Enter the credentials of the NFS server.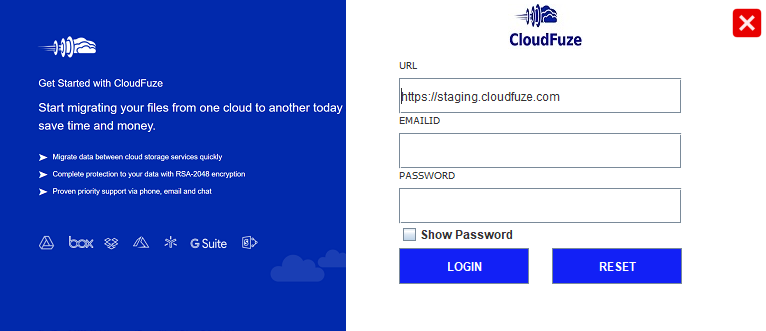 Step 4. Add the Directory or Skip It
You can add the directory if you want to transfer data without permissions. However, if you want to migrate data from NFS to OneDrive with permissions and timestamps, avoid adding the directory and simply click on 'Next'.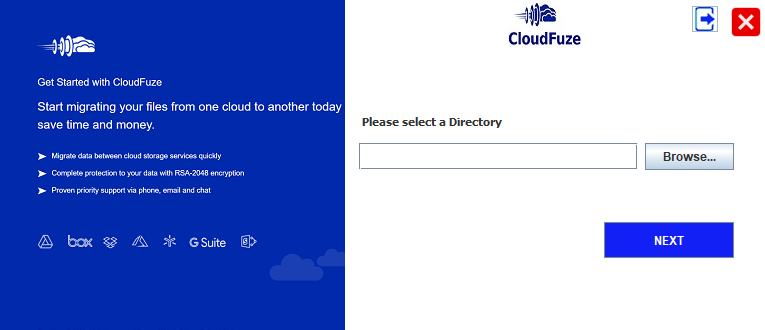 Step 5. Add NFS Domain and Admin Credentials
Enter NFS server IP, domain name, and admin credentials.

Next, click on the 'Fetch' button to let the desktop client fetch all the NFS users.
Step 6. View the Fetched User List
Once the user list is fetched, check for the "NFS Cloud added successfully" message and click on 'Next' if everything looks good.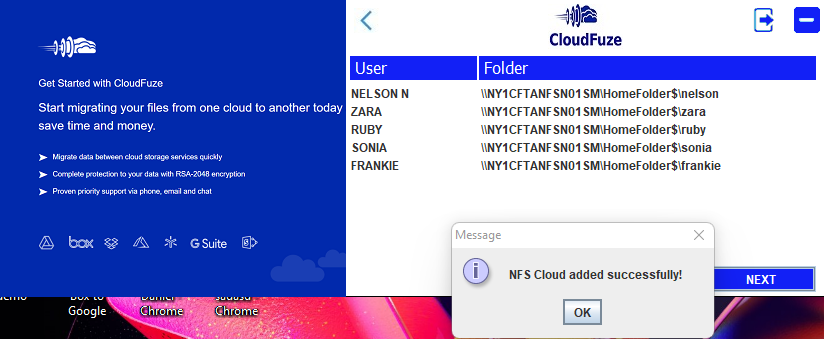 Step 7. Check for NFS in the Added Clouds Section
The next step is to open the webapp again and check for NFS in the Managed Clouds section. Ensure that NFS is added properly.

Step 8. Add OneDrive to the Webapp
Since you will be transferring NFS to OneDrive, you must add the OneDrive cloud from the Business Clouds section.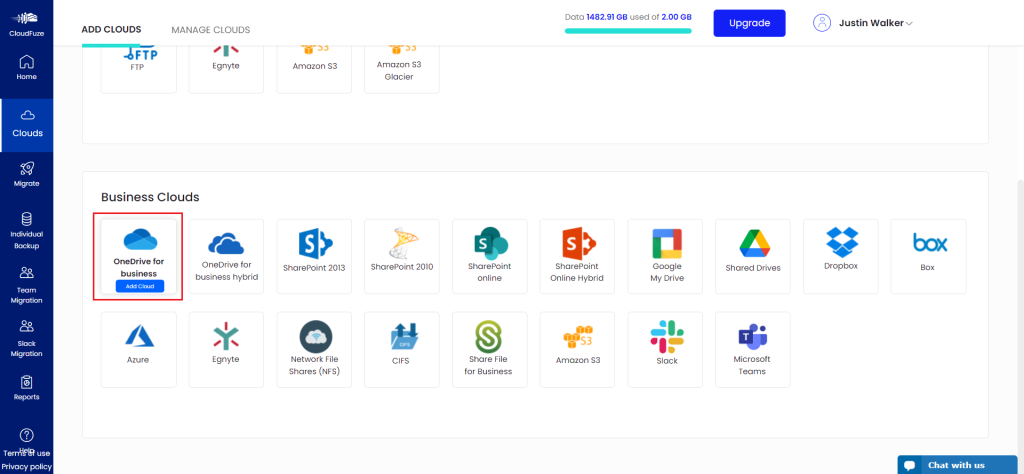 Enter OneDrive for Business admin login credentials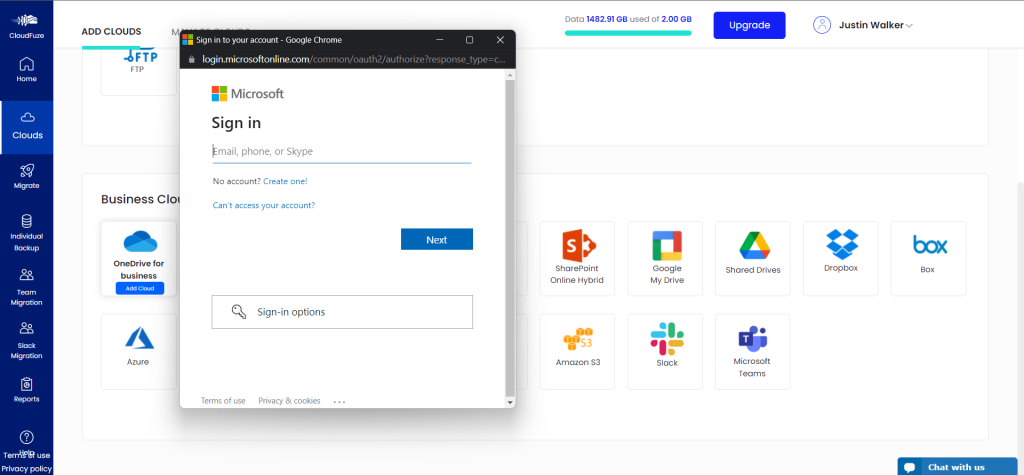 Step 9. Check and Ensure That OneDrive Is Added Properly
Go to the Manage Clouds section and ensure that OneDrive is added properly.

Step 10. Select Source and Destination Clouds
Go to the Team Migration section and select NFS as the source and OneDrive as the destination cloud.

Step 11. Map the Source and Destination Users
The first step to map the source and destination users for NFS to OneDrive migration is to search for NFS usernames in the search bar of the source cloud section. Type "administrator," select the administrator account in the result.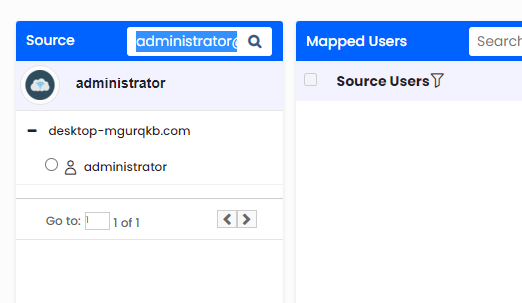 Copy the source username and use it to create a CSV mapping which also includes destination username and path.

Once done, upload the CSV to the webapp to map the users.

Step 12. Select the Appropriate Migration Options
Choose the appropriate migration options, such as choosing hyphen or underscore to replace special characters on supported in OneDrive.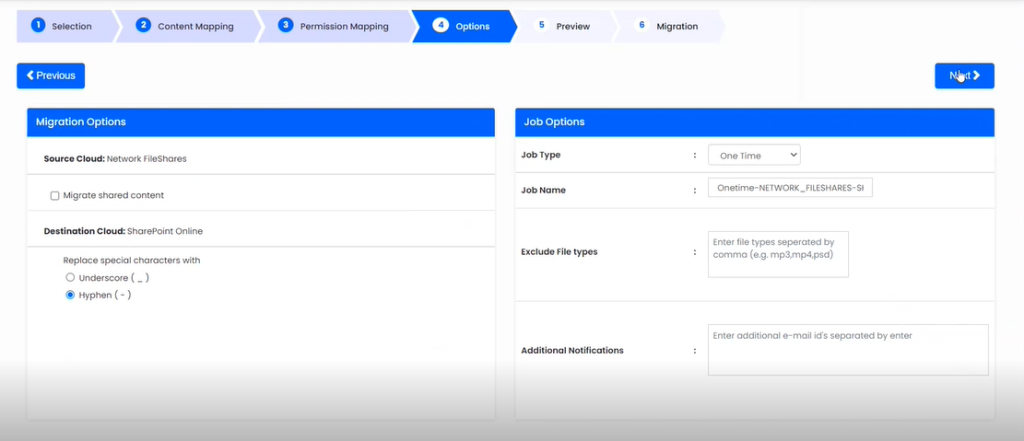 Step 13. Preview All the Final Parameters
Check all the migration parameters you have set and ensure that they are correct before starting the migration.

Step 14. Start the Migration
Click on Start Migration to initiate the process to migrate NFS to OneDrive.

Step 15. Check the Migration Progress
Go to the Reports section to check the migration progress.

Step 16. Check the Migration Completion Report
Once the migration is completed, make sure to download the migration report to validate the migrated content.

6. NFS to OneDrive Migration FAQ
1. How to copy NFS to OneDrive entirely?
You must use an enterprise-grade migration tool like CloudFuze to migrate the entire users and data in NFS to OneDrive without standing at the risk of failure.
2. Is it best to move or copy files from NFS to OneDrive?
You must copy the data and not move it to ensure that the users can continue working in the source, which is NFS. CloudFuze helps businesses copy data from NFS to OneDrive in consistent market-leading speeds.
3. How to transfer NFS to OneDrive in a short time period?
Using dedicated enterprise-grade servers is one best practice to follow. Another important step to take is to segregate the migration into several batches to avoid the risk of API throttling.
4. How to transfer files from NFS to OneDrive in the most secure way?
The best way to ensure a high level of migration security is to use secure authentication approaches, such as OAuth. Performing the migration locally (in an on-prem) environment is also great for ensuring uncompromised security.
5. How to migrate data from NFS to OneDrive without changing the sharing/collaboration structure?
Migrate data along with sharing permissions to ensure that you do not change the collaboration structure in the destination (OneDrive).