FTP to OneDrive Migration Guide With CloudFuze
In case if you have a lot of files that you need to migrate from FTP to OneDrive, you can use a tool like CloudFuze to do that. Without CloudFuze, an FTP user may have to download their files to their laptop or PC and upload them back to OneDrive. In this article, you will learn how to transfer files from FTP to OneDrive (consume/personal OneDrive) using CloudFuze.
Migration Prerequisites:
A CloudFuze account with a paid subscription (free trial available)
FTP login credentials
OneDrive login credentials
Step 1: Enter Your CloudFuze Login Credentials
Go to webapp.cloudfuze.com and enter login credentials to log into your account. If you don't have an account, you can create one using your email, Google, or Office 365 accounts.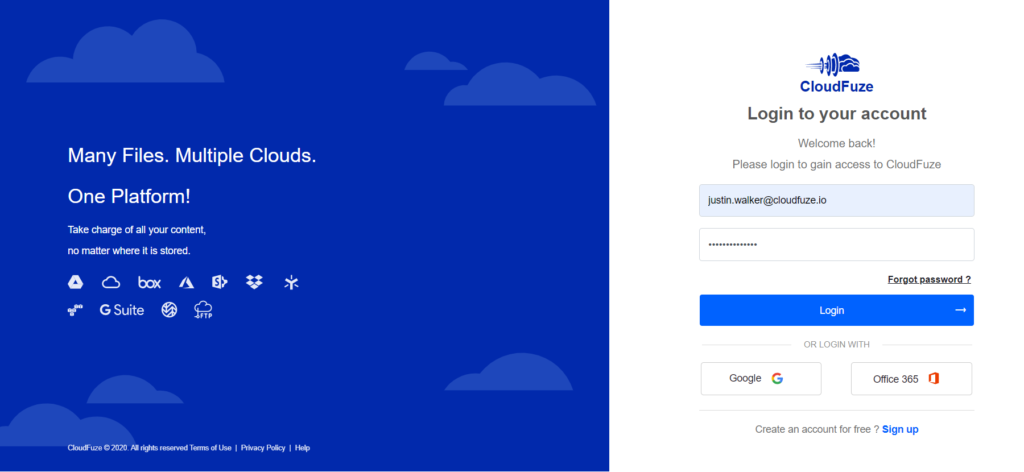 Step 2: Click on the FTP Icon to Add
Once logged in, click on the FTP logo from the list of personal clouds.

Step 3: Authorize Your FTP Account
Enter your FTP authentication details. Then, click on the Add button to add your FTP account to CloudFuze.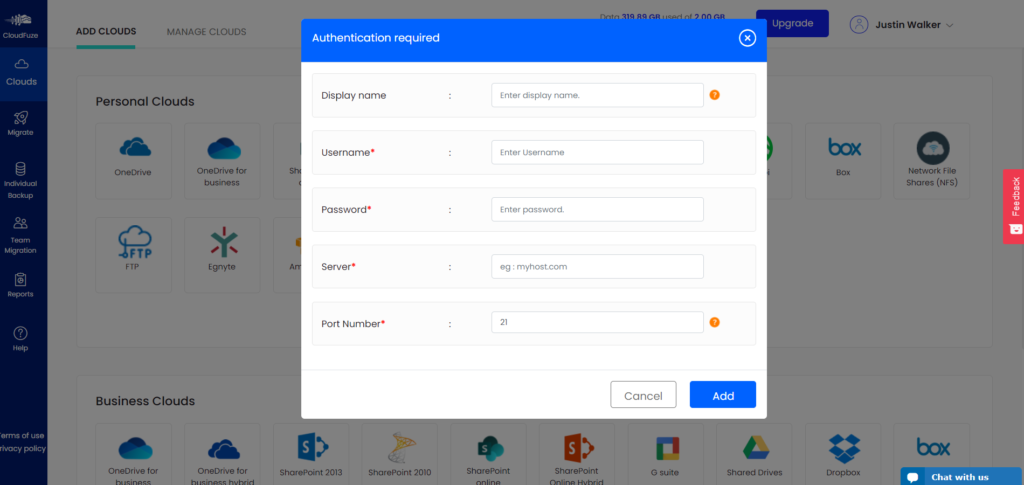 Step 4: FTP Has Been Added
Once FTP has been added, click on the Clouds icon and go to the Manage Clouds tab. You should be able to find the newly added FTP account there.

Step 5: Add and Authorize OneDrive
Similarly, click on the OneDrive icon listed under the personal clouds section. Click on it.

Step 6: Authorize Your OneDrive Account
Enter your OneDrive account login credentials and click on the Next button. This step will add and authorize the OneDrive account to CloudFuze.

Step 7:  OneDrive Has Been Added
Go to the Manage Clouds tab once again and check whether OneDrive has been added.

Step 8: Click on the Migrate Button
Once FTP and OneDrive are added, click on the Migrate button located in the menu on the left. This will initiate the migration.

Step 9: Select Source and Destination Clouds
Select FTP as a source and Onedrive as a destination.

Step 10: Select Files or Folders
Select files in your FTP account and click on the Migrate button. You can transfer a few files, a few folders, or the entire content in the FTP account.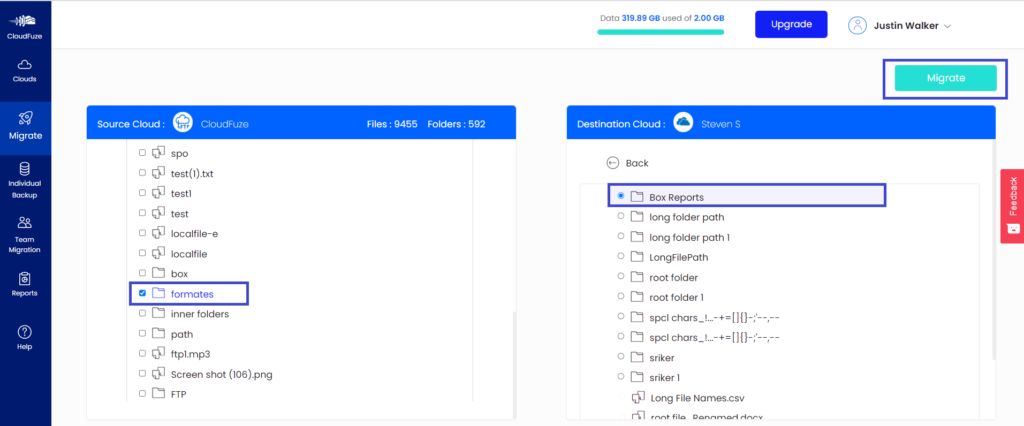 Step 11: Preview Confirm Migration
Preview the migration settings and click on the Confirm Migration button.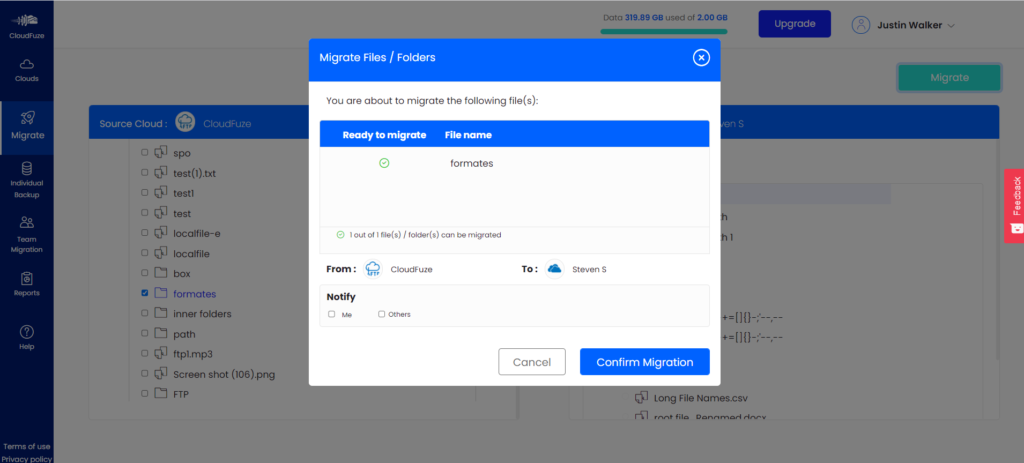 Step 12:  Migration in Progress
The "In Progress" status indicates that the migration has been started and in progress.

Step 13:   Migration Has Been Processed
This status indicates that all the files that are in the transfer have been migrated. It indicates that the migration has been completed successfully.