FTP is the best online storage platform before cloud storage evolution, FTP widely used by many tech professionals to store files and access them remotely and it's more secured where the files are saved in local server of the user if they have own server.
Cloud Storage is the latest development of the online file storage where users can store files online without much technical knowledge and technical integration.
BY Cloud Storage has evolved rapidly with advanced features for user like file management, categorization, sharing, collaboration and etc, considering the benefits offered by cloud storage many FTP users migrate their data from FTP to Cloud Storage. One of the most popular Cloud Storage in now a day is OneDrive and many FTP users wanted to transfer all their files from FTP to OneDrive.
Manual procedure to migrate files from FTP to OneDrive is to download files to the local computer from FTP account and upload them to OneDrive. This process consumes lot of time and bandwidth.
Step 1: Enter Your CloudFuze Login Credentials
Go to webapp.cloudfuze.com and enter login credentials to log into your account. If you don't have an account, you can create one using your email, Google, or Office 365 accounts.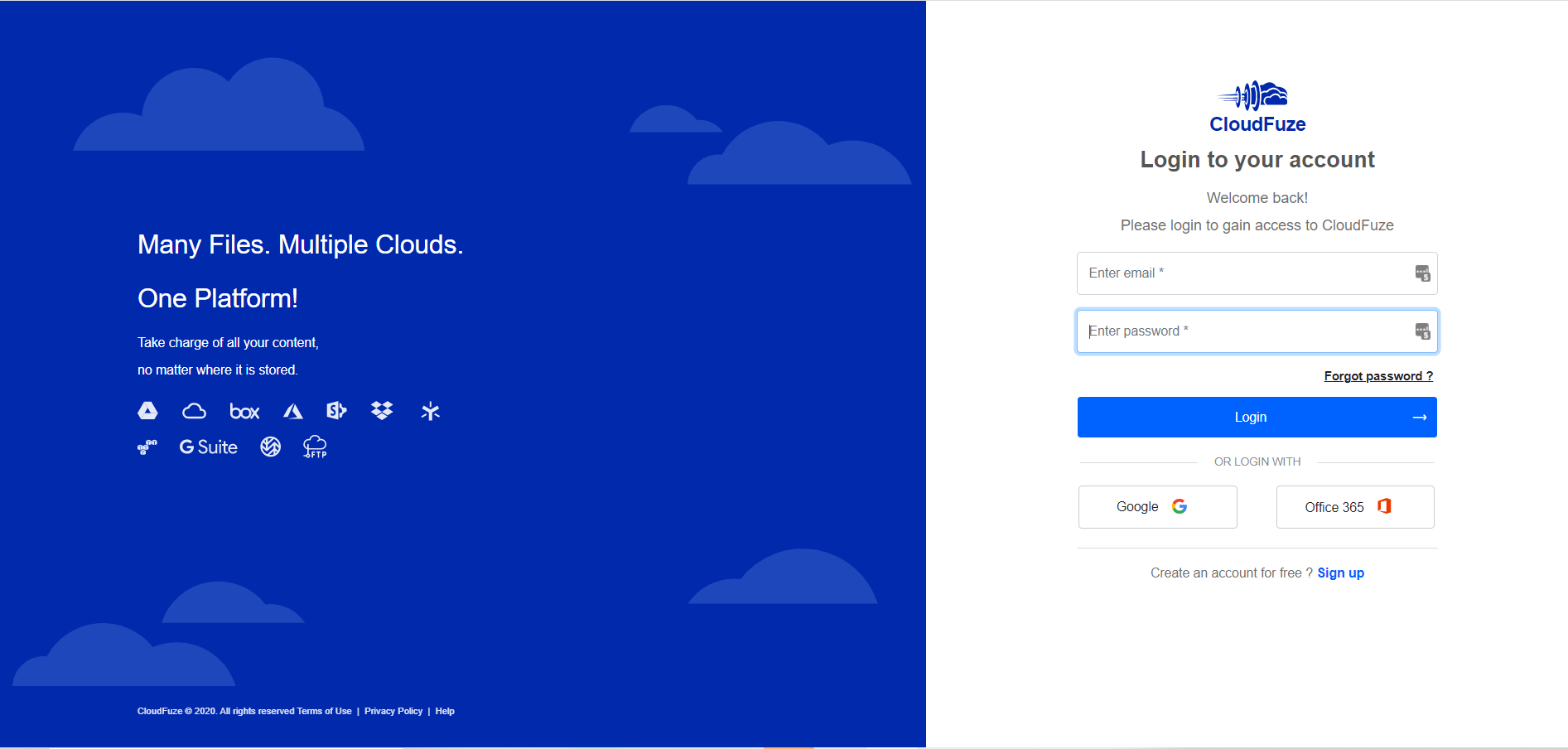 Step 2: Click on the FTP Icon to Add 
Once logged in, click on the FTP logo from the list of personal clouds. 

Step 3: Authorize Your FTP Account
Enter your FTP authentication details. Then, click on the Add button to add your FTP account to CloudFuze.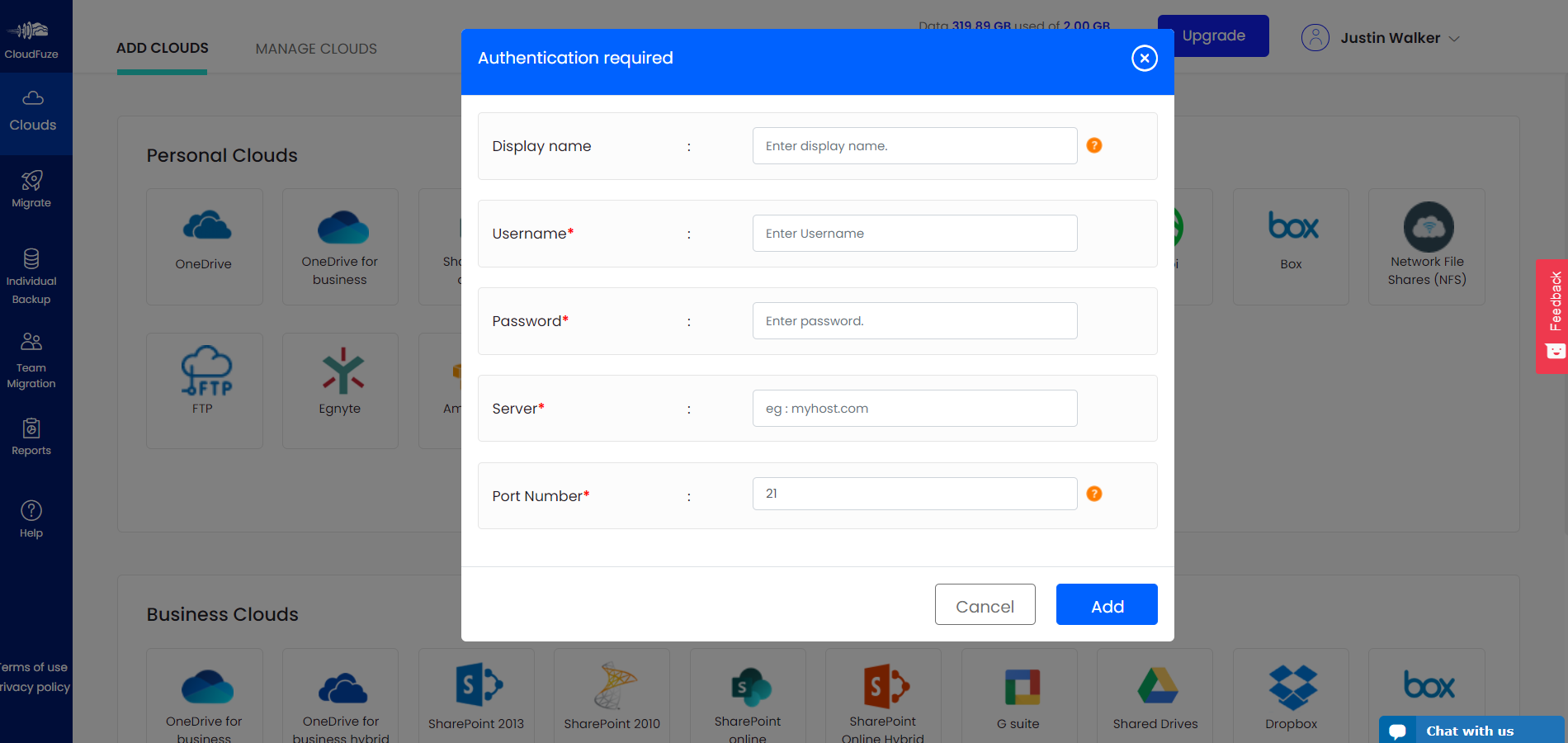 Step 4: FTP Has Been Added
Once FTP has been added, click on the Clouds icon and go to the Manage Clouds tab. You should be able to find the newly added FTP account there. 

Step 5: Add and Authorize OneDrive
Similarly, click on the OneDrive icon listed under the personal clouds section. Click on it.

Step 6: Authorize Your OneDrive Account
Enter your OneDrive account login credentials and click on the Next button. This step will add and authorize the OneDrive account to CloudFuze. 

Step 7:  OneDrive Has Been Added
Go to the Manage Clouds tab once again and check whether OneDrive has been added. 

Step 8: Click on the Migrate Button
Once FTP and OneDrive are added, click on the Migrate button located in the menu on the left. This will initiate the migration. 

Step 9: Select Source and Destination Clouds
Select FTP as a source and Onedrive as a destination.

Step 10: Select Files or Folders
Select files in your FTP account and click on the Migrate button. You can transfer a few files, a few folders, or the entire content in the FTP account.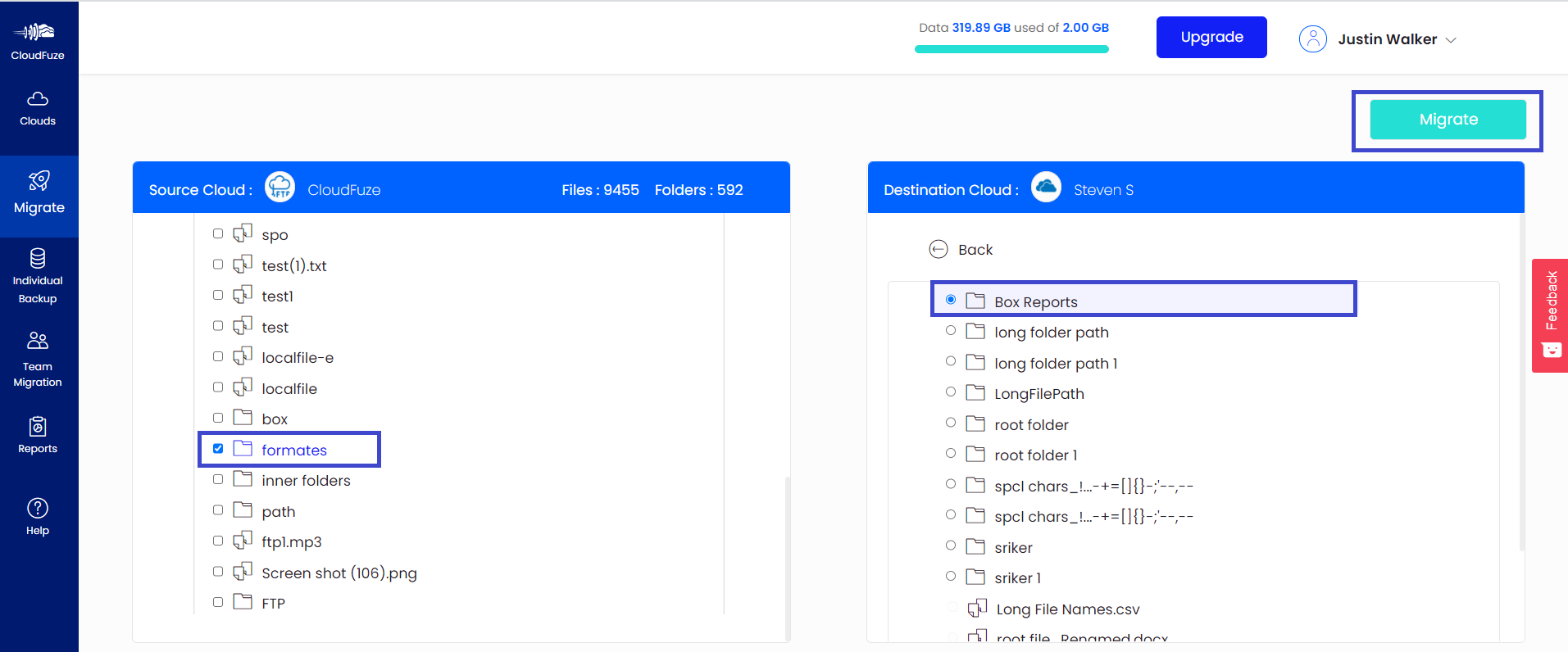 Step 11: Preview Confirm Migration
Preview the migration settings and click on the Confirm Migration button.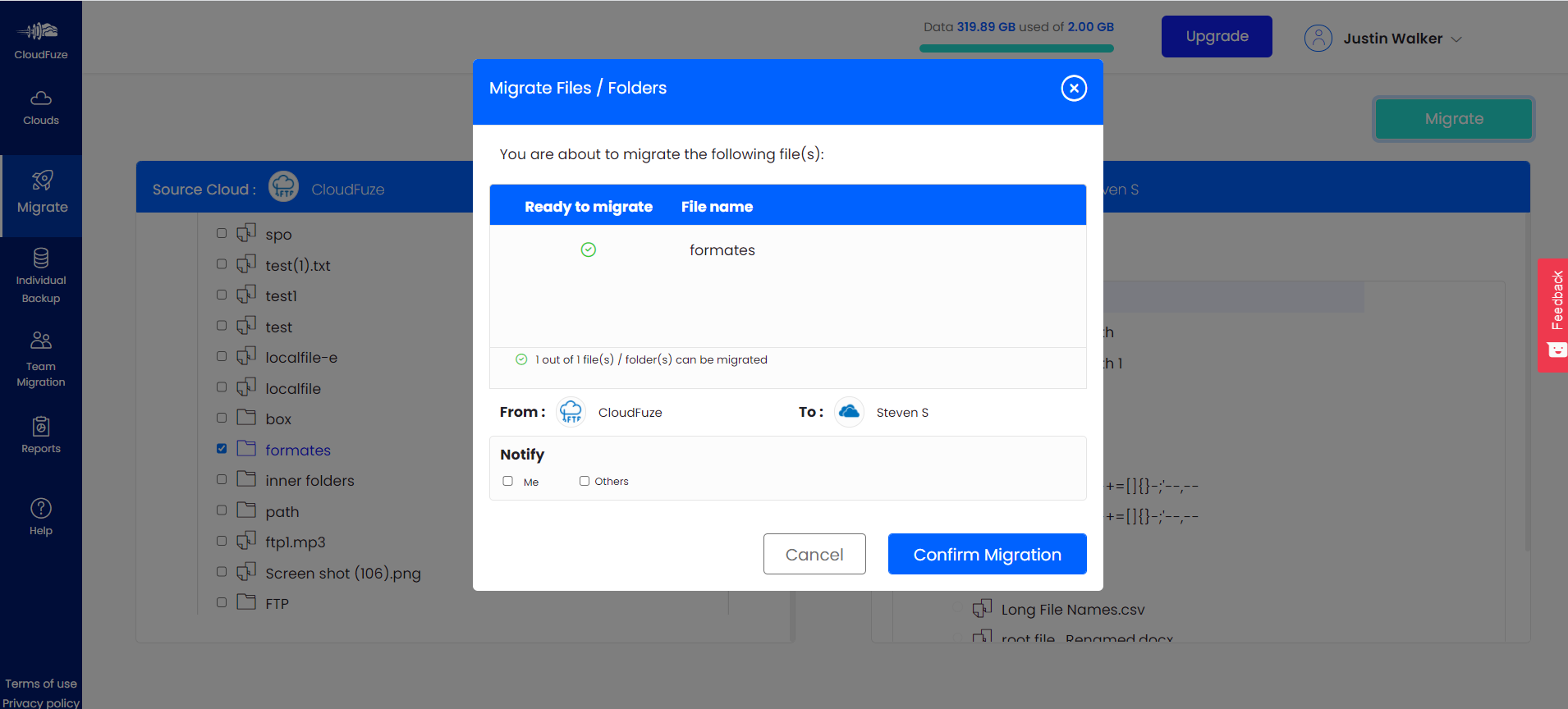 Step 12:  Migration in Progress
The "In Progress" status indicates that the migration has been started and in progress. 

Step 13:   Migration Has Been Processed
This status indicates that all the files that are in the transfer have been migrated. It indicates that the migration has been completed successfully.