How to Use IT Automation to Facilitate an Evolving Workplace Environment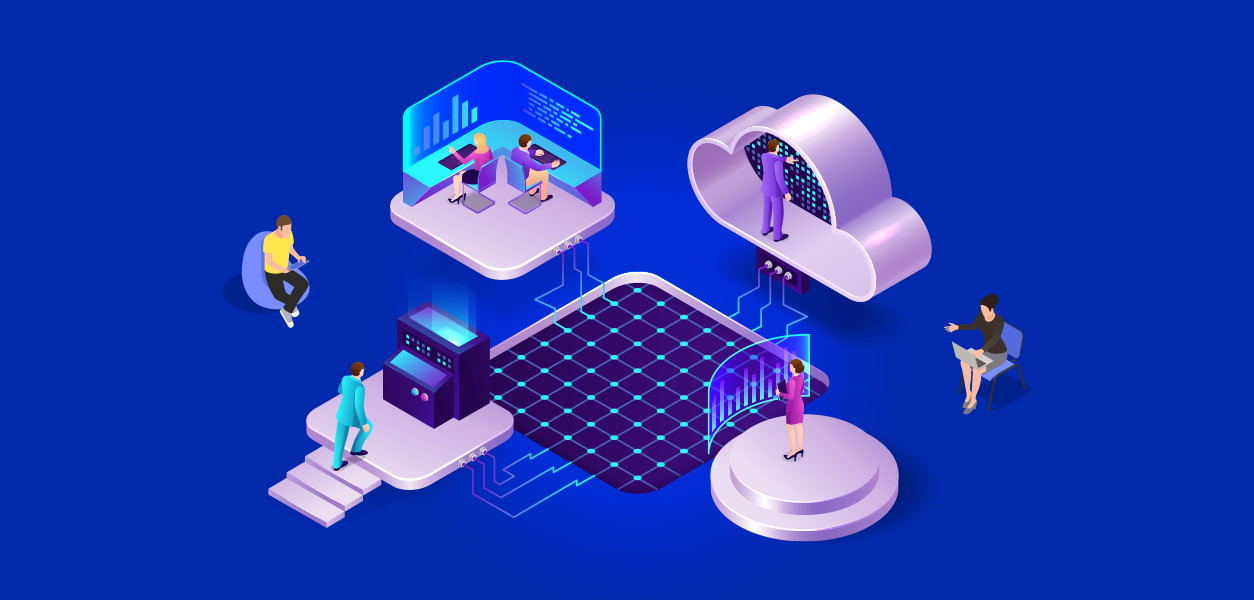 'Workplace' is a phrase that refers to a company's physical location, but today encompasses an ever-changing, complex mix of technology and people. Our workplace environment has evolved dramatically in recent years. Most of our preconceived beliefs about the purpose, function, and design of workplaces have radically changed. Workplaces are no longer a location where you could meet someone or happen to run across someone. Nobody must go to work "to be seen working" anymore. Many workplace conventions were dissolved when businesses realized that work did not have to be done in a shared area within a specific time frame.
This change was imposed upon organizations rather than occurring naturally. Enterprises had to announce and then postpone several agreements due to unanticipated circumstances. With so many uncertainties about their future direction, businesses are seeking no-regret decisions so they may act while hedging their chances. Technology and automation upgrades are deemed necessary.
The ambiguity raises some critical questions for IT. First, let's look at some of the biggest problems that IT faces when working remotely.
What can IT do to guarantee that a remote workforce gets the tools they need to do their tasks while remaining connected to their co-workers in the office?
How do you keep your company's data safe when workers access it from their home computers?
Principles to Manage Workforce
Every business must learn to evolve through changing circumstances. In the light of the Covid-19 pandemic, organizations worldwide are experimenting with creative solutions to tackle the challenge of remote workspaces.
The following five principles can help executives manage a remote workforce more successfully.
Communicate frequently, transparently, and consistently.
Provide physical and mental health assistance
Assist remote personnel in being productive and engaged.
Handle the remote work-life balance issue.
Keep strategic priorities in focus.
As an increasing number of businesses adopt a completely remote or hybrid work environment, IT has been challenged with providing a world-class experience to all employees, regardless of their location.
Basic blocking and tackling provide the necessary technology, internet access, and communication tools to enable remote work. Employees can shift to remote work more effectively with the support of company-provided or subsidized technology, including hardware, communication platforms like Zoom and Microsoft Teams, and high-bandwidth home Wi-Fi.
Automation helps businesses improve their profits in a variety of ways. It's proved to be essential for keeping firms on track through evolving workplaces and many other obstacles of remote work.
Companies will need to keep ahead of the technology and automation curve to compete throughout these changing workspaces. This will also assist in ensuring that their staff has the skills they need to be productive in an ever-evolving workplace trend.
How Organizations Leverage IT Automation Through Evolving Workspace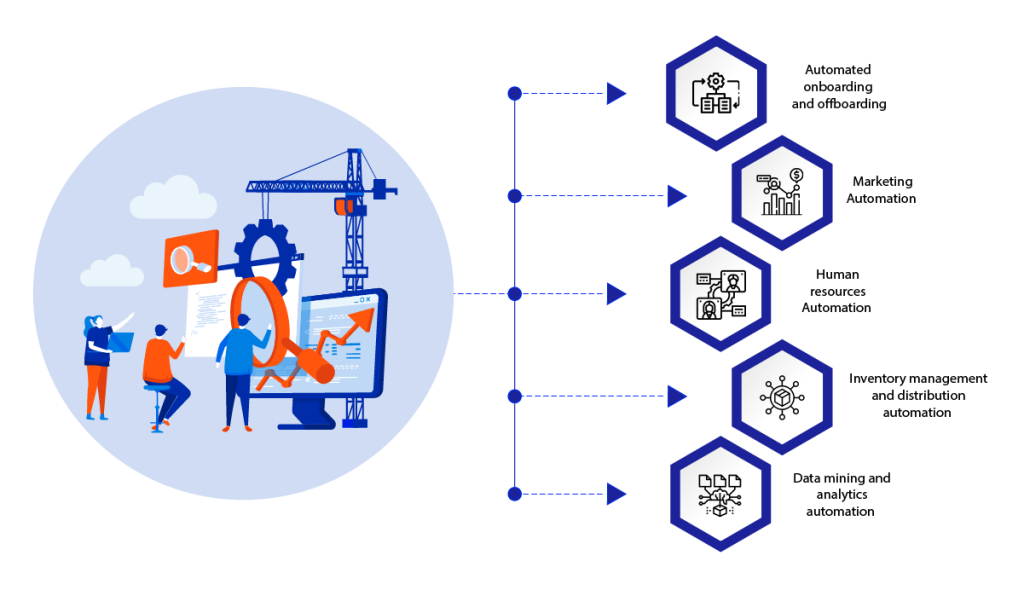 According to a 2020 Deloitte report, the global market for automation technologies has a compound annual growth rate of 40.6%. More than two-thirds of companies used automation to cope with the challenges presented by the COVID-19 pandemic. The most cutting-edge automation technology may now be found in remote workplaces.
Whether it's a return to a physical office, a remote-first approach, or a mixed work environment, automation is the key to adapting and preparing for an unexpected future. IT can substantially improve the employee experience while simultaneously prioritizing its work by automating everyday processes.
Automated Onboarding and Offboarding.
Automate the most critical steps of your onboarding and offboarding process. These aids employees gain access to the tools, apps, and data they need to be productive on their first day without having to submit a ticket to IT. This improves the overall employee experience while also decreasing work strain for IT executives.
Marketing automation refers to automated procedures that send messages in response to triggers (such as adding an item to a digital shopping cart) so that businesses may reach out to potential customers as soon as they're ready to buy.
Human Resources Automation
Payroll, expense reimbursements, timesheets, and other human resources activities may all be automated to tackle the challenge of remote work.
Inventory Management and Distribution Automation
Automated tools for forecasting demand, tracking inventory, and alerting managers regarding renewal dates or license expiration can assist employees in excelling in evolving workplaces.
Data Mining and Analytics Automation
Automation tools for detecting patterns and making predictions without the use of a person or physical inputs may help you comprehend, analyse, and accomplish more while minimizing stress.
Final Words
Automation is a crucial component of an organization's digital initiatives and will immediately get more normalized in the new workplace. Imagine the amount of money and time that can be saved through automation. Automation also enables IT managers to address most challenges of remote work. With upgraded technology and automation, organizations are well equipped to handle the remote work situation. Furthermore, these adaptations increase productivity and can even be carried to office spaces as well.
Avoiding the pitfalls of remote work necessitates careful consideration of leadership and management in a hybrid virtual environment. Interactions between leaders and teams are critical for establishing the social cohesiveness and united hybrid virtual culture that firms will require through evolving workplaces.
The dilemma for organizations is no longer whether to pursue automation but rather how to implement it- and how to educate their employees for the future workplace.