How to Use Forms Feature in Microsoft Office 365
Microsoft provides a lot of integrated applications and services as a part of its Office 365 subscription. One such useful feature is Forms. Forms help you or your organization in many ways from collecting internal feedback to customer reviews and many more. Although Microsoft Forms isn't as popular as Google Forms, it does have some excellent built-in features that you should give a try. Furthermore, if you are an Office 365 user, Forms allows you to enforce better security.
Step 1: Log In to Your Microsoft 365/Office 365 Account
Go to office.com and enter your Office 365 login credentials. The Forms feature can be used by any user irrespective of admin status.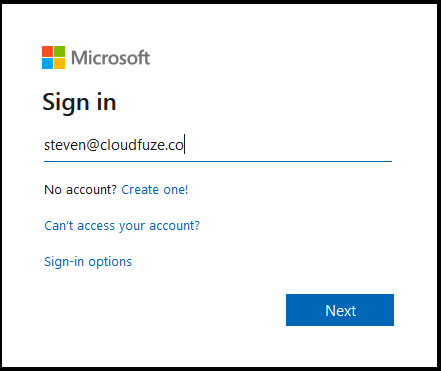 Step 2:  Alternative Login
Apart from office.com, you may also log in to Forms at forms.microsoft.com using your Microsoft login credentials.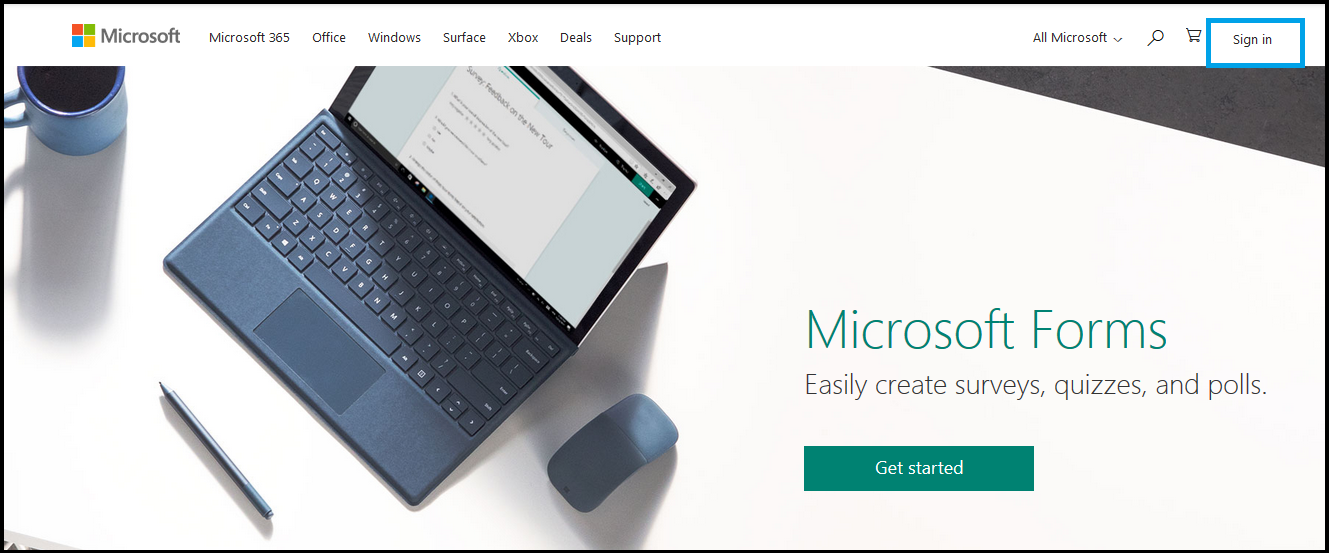 Step 3: Create Forms
Under My Forms, click on New Form or New Quiz

Step 4: Click on Add New
From the Forms interface, locate the Add New button and click on it.

Step 5: Select Your Preferred Action Response
Microsoft allows you to create forms based on choice, text, rating, date, etc.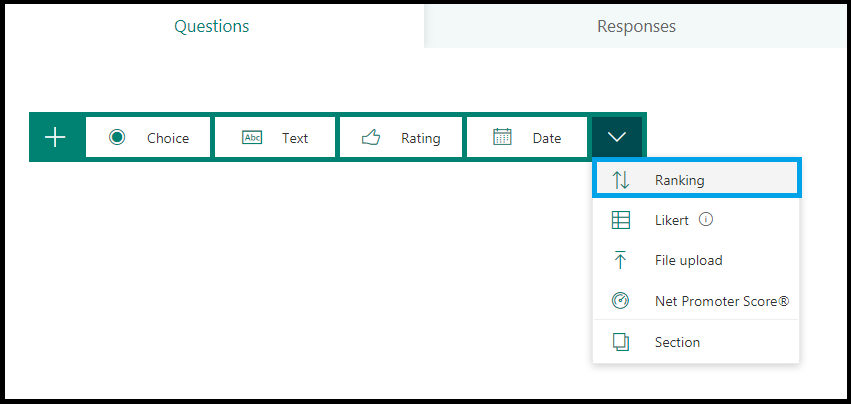 Step 6: Enter Your Question and Options
In this example, we created a sample poll with multiple choice. You may create your own forms in different ways based on you or your organization's needs.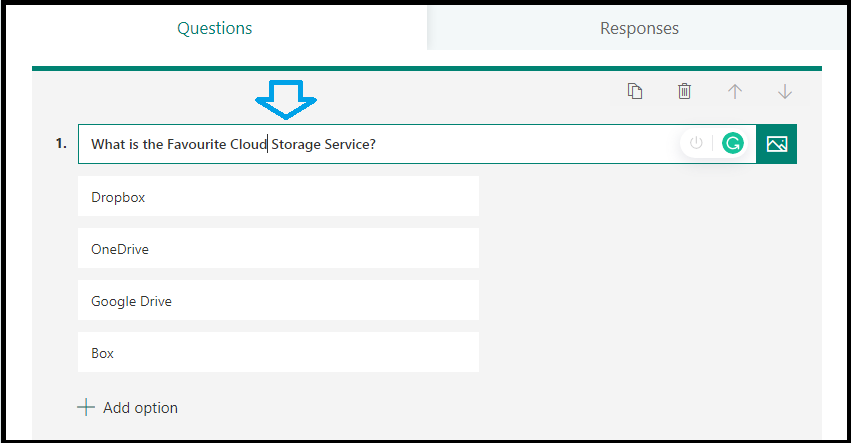 Step 7: Complete Your Form and Make It Live
Once you are done with entering the question and needed response, push it to live.  Click on the Picture image.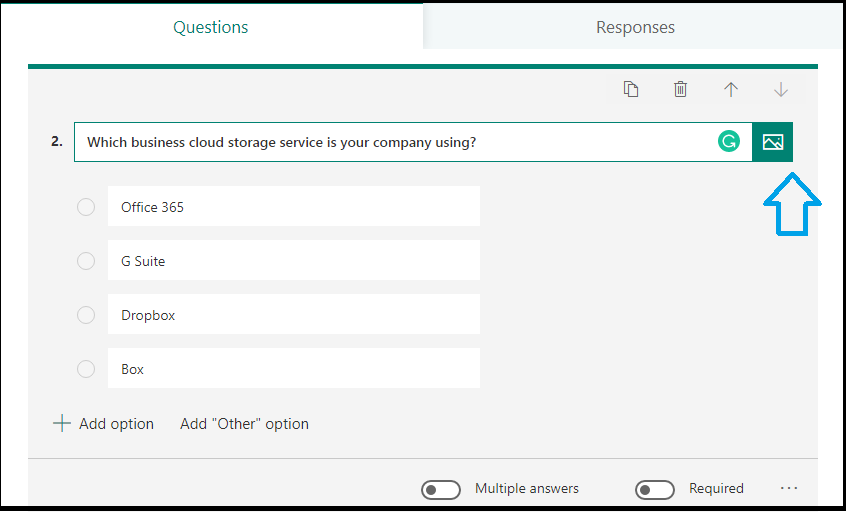 Step 8: Add Picture or Video to Your Form/Question
You can also add a picture or video to your question by clicking on the link highlighted in the image below.

Step 9 : Optional: Upload an Image
Click on the upload button and add an image from your computer. Additionally, you can upload images from your OneDrive directly by clicking on the OneDrive tab.

Step 10: Image Is Added
As seen in the picture, the image has been successfully added.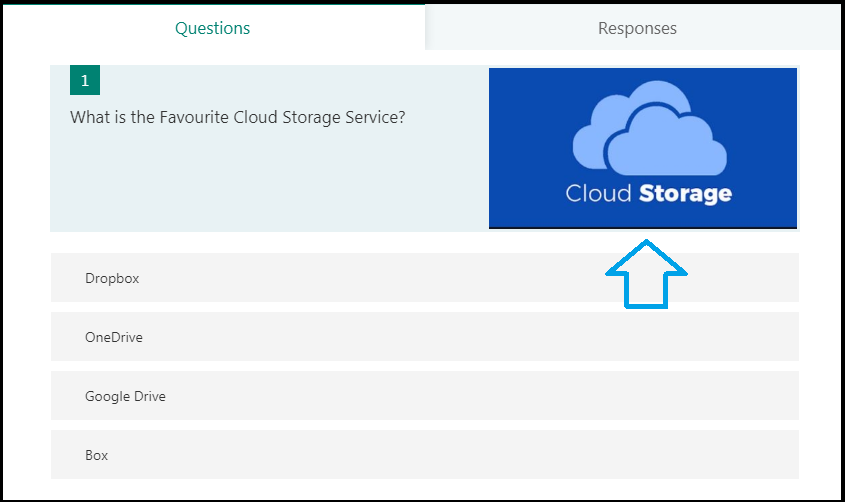 Step 11: Form is Live
Share the URL with anyone for feedback, poll, or opinion. As a form creator, you can choose your form to be shared only with your company's members or with anyone.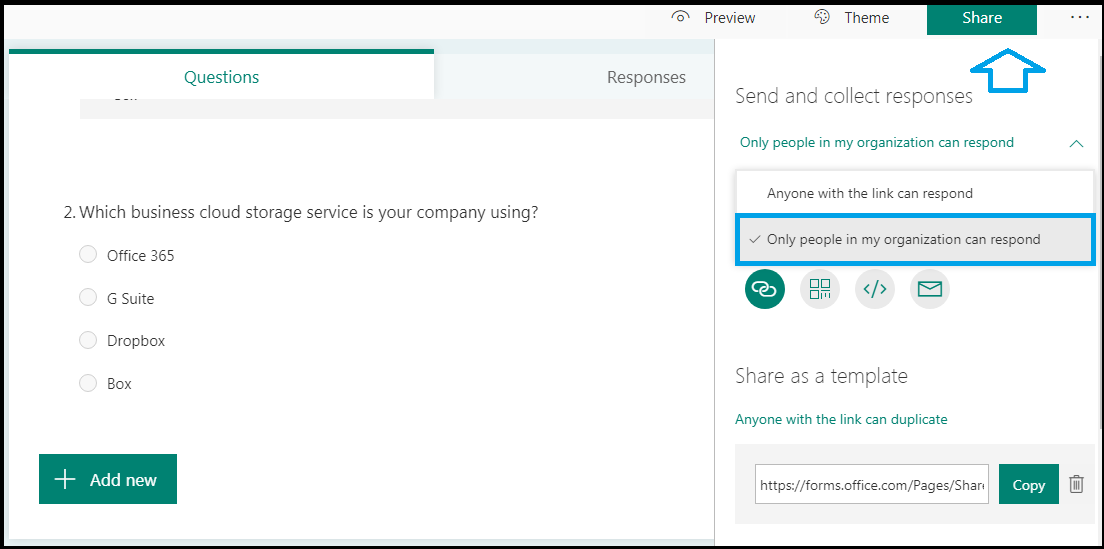 We hope you found the article on Microsoft Forms useful.