How to Transfer Personal Files from Box to Amazon S3
In this tutorial, we will find out how personal/consumer users of Box can transfer their data to a personal Amazon S3 account without downloading and uploading. All one needs is a CloudFuze account and login access to Box and Amazon S3. Simply follow the steps below to start migrating data from Box to Amazon S3.
Step 1: Create a CloudFuze Account
Go to webapp.cloudfuze.com and create a CloudFuze account using your email, Google ID, or Office 365 account. If you already have a CloudFuze account, please log in to your account.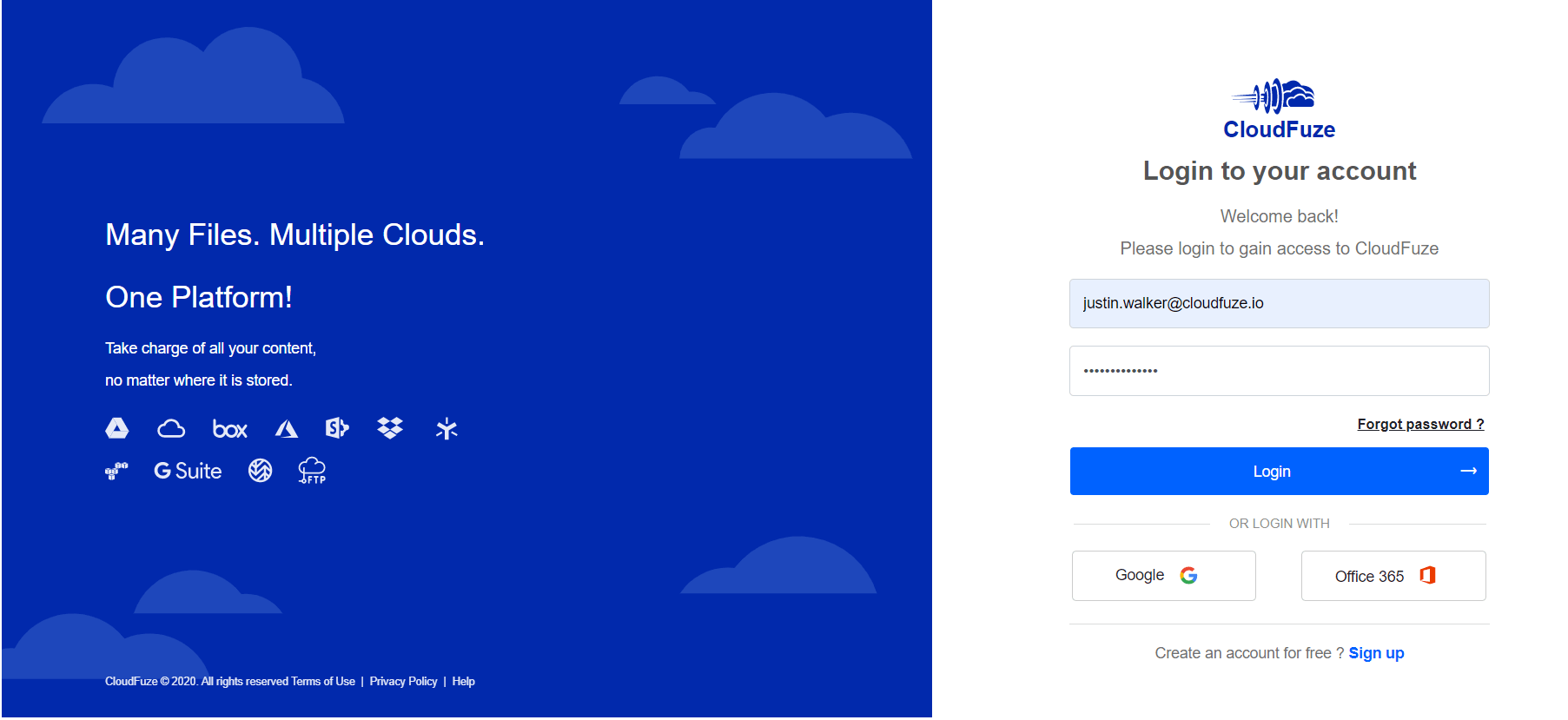 Step 2: Add Your Box Account
Click on the Box logo that you can see in the personal clouds list.


Step 3: Authorize the Box Account
Enter Admin credentials of your Box account to authorize it and add it to CloudFuze.


Step 4: Grant Access to Box
Provide CloudFuze access to your Box account by clicking on the Grant Access to Box button. This completes the source cloud (Box) addition process.


Step 5: Now Add Amazon S3 Account
In the same way as above, locate the Amazon S3 account from the list of personal clouds and click on it.


Step 6: Authorize Amazon S3 Account
Enter your Amazon S3 access credentials and click on the add button.


Step 7: Check Whether Clouds Added Successfully
Head to the clouds section by clicking on the Cloud icon in the left menu bar. Now check the Manage Clouds section to find both Box and Amazon S3 accounts there. 


Step 8: Start the Migration
Click on the Migrate button to configure and start the Box to Amazon S3 migration.

Step 9: Select Source and Destination Clouds
Chose Box as the source and Amazon S3 as the destination account.


Step 10: Select Files or Folders that You Want to Migrate
Select the files in your source account, Box, that you want to migrate over to the destination account, S3. You can migrate a few files/folders or entire data in the Box root.