1. Log in to CloudFuze or Create a CloudFuze Account
Go to webapp.cloudfuze.com and create an account. If you already have an account, log in using your credentials.
CloudFuze offers a free and limited trial for IT admins to test the platform. If you prefer a live demo instead, contact our migration team.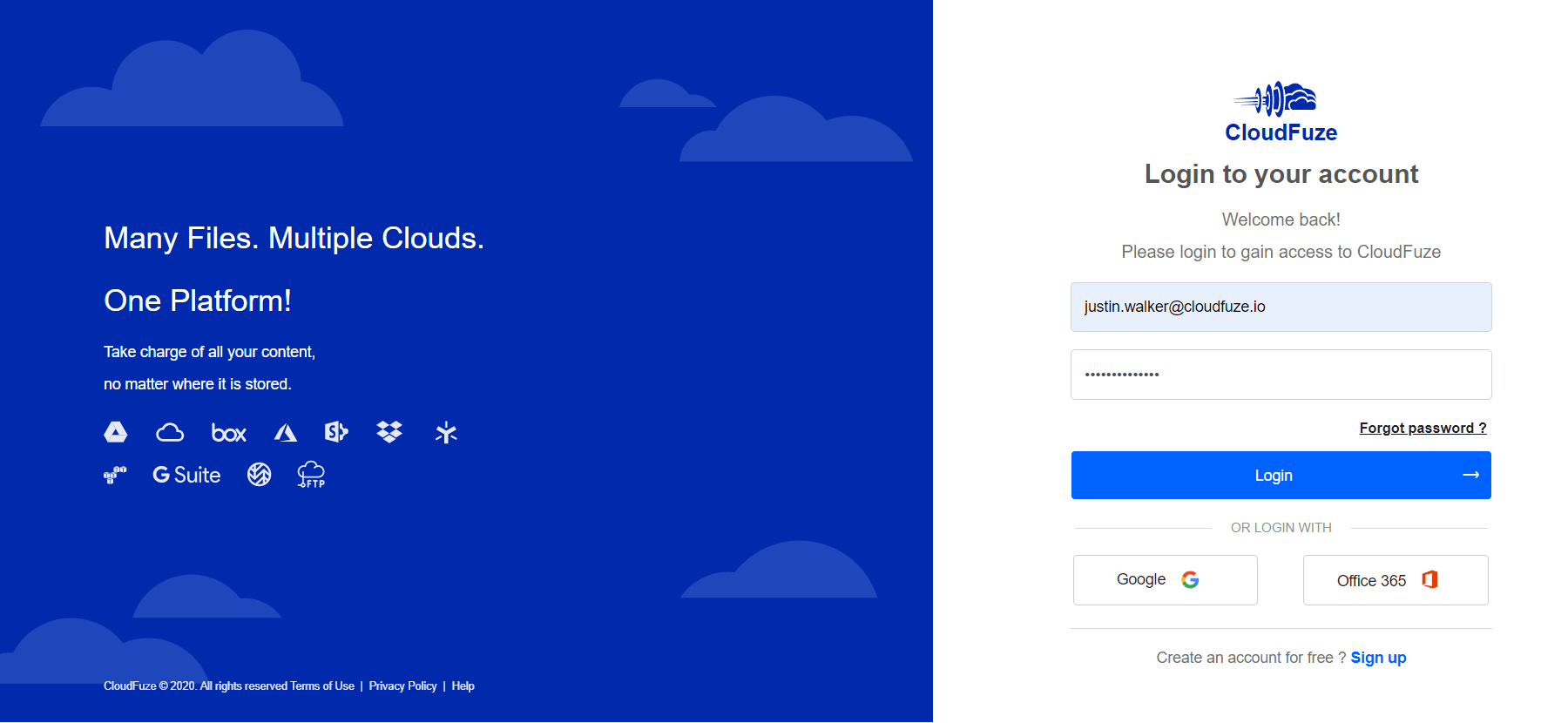 2. Add OneDrive for Business Account
Click on the OneDrive for a Business logo in the business clouds list and enter the Office 365 admin login details. Please keep in mind that you must enter the admin login details for a successful migration. CloudFuze can't migrate data without the admin login information.

3. Authorize OneDrive for Business Account
Click on the Accept button and provide needed access to CloudFuze. The platform requires these account permission in order to map users and data.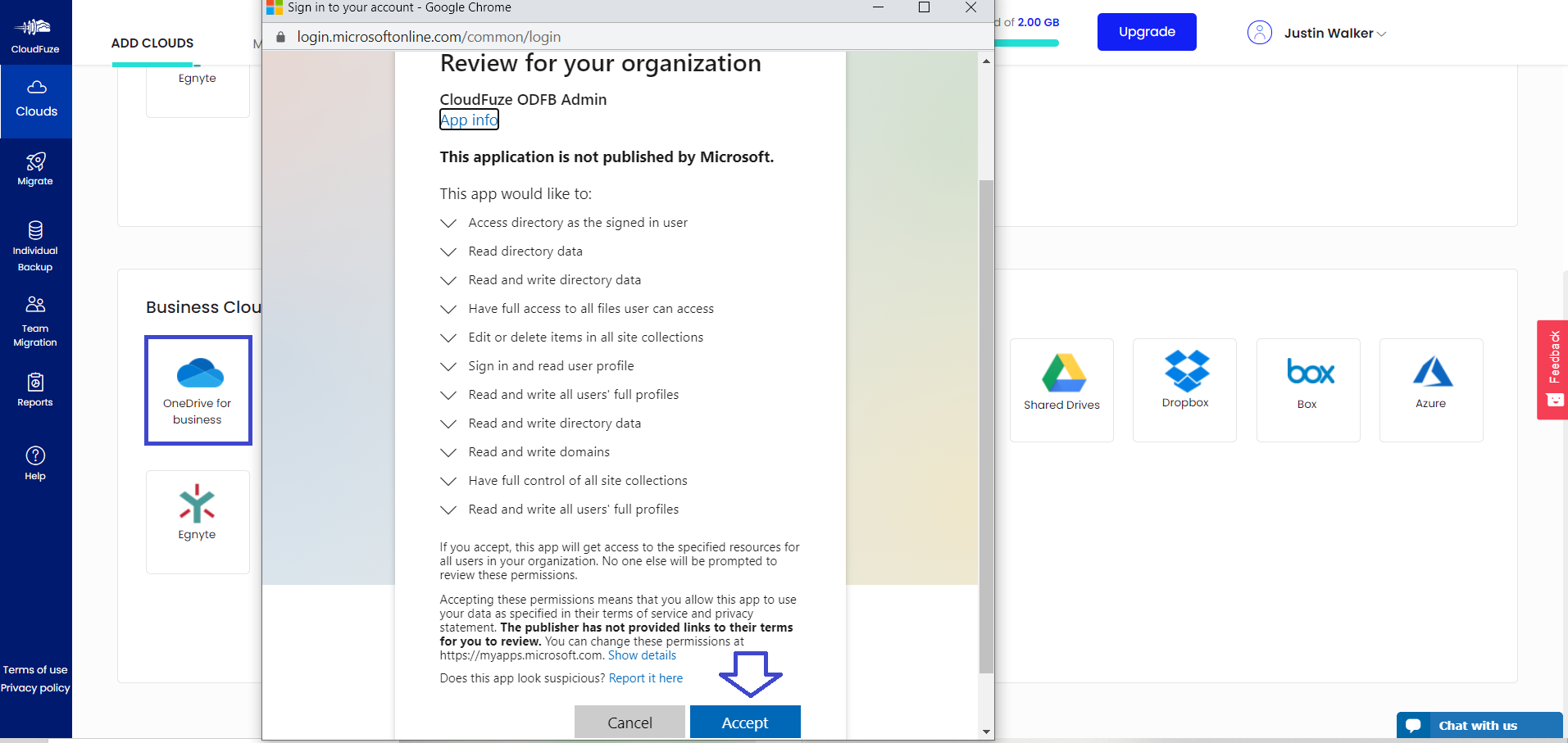 4. Add Google Workspace / G Suite Account/
Click on the G Suite logo in the business clouds list.

5. Enter Credentials
Enter your company's G Suite admin login credentials and click on the Next button.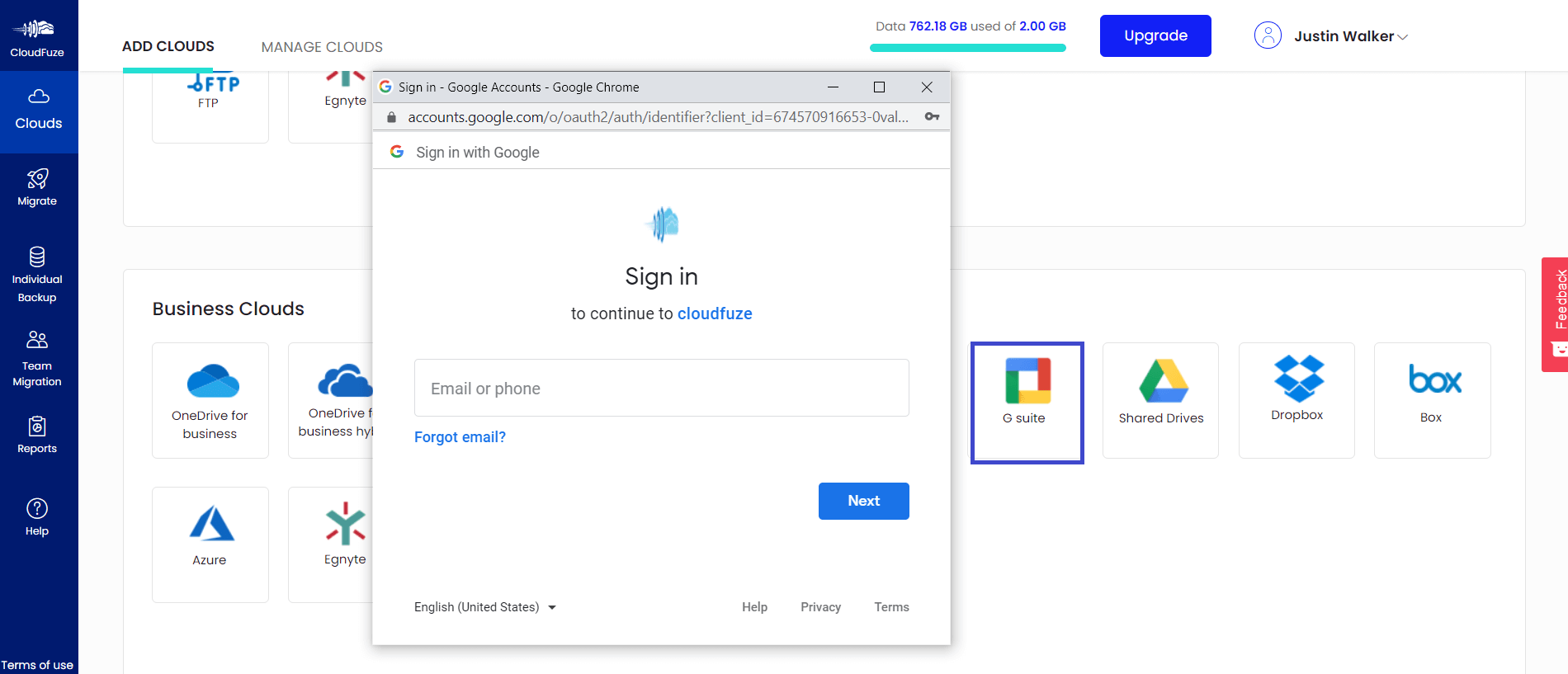 6. Provide Access
Click on the Allow button to provide needed access to CloudFuze.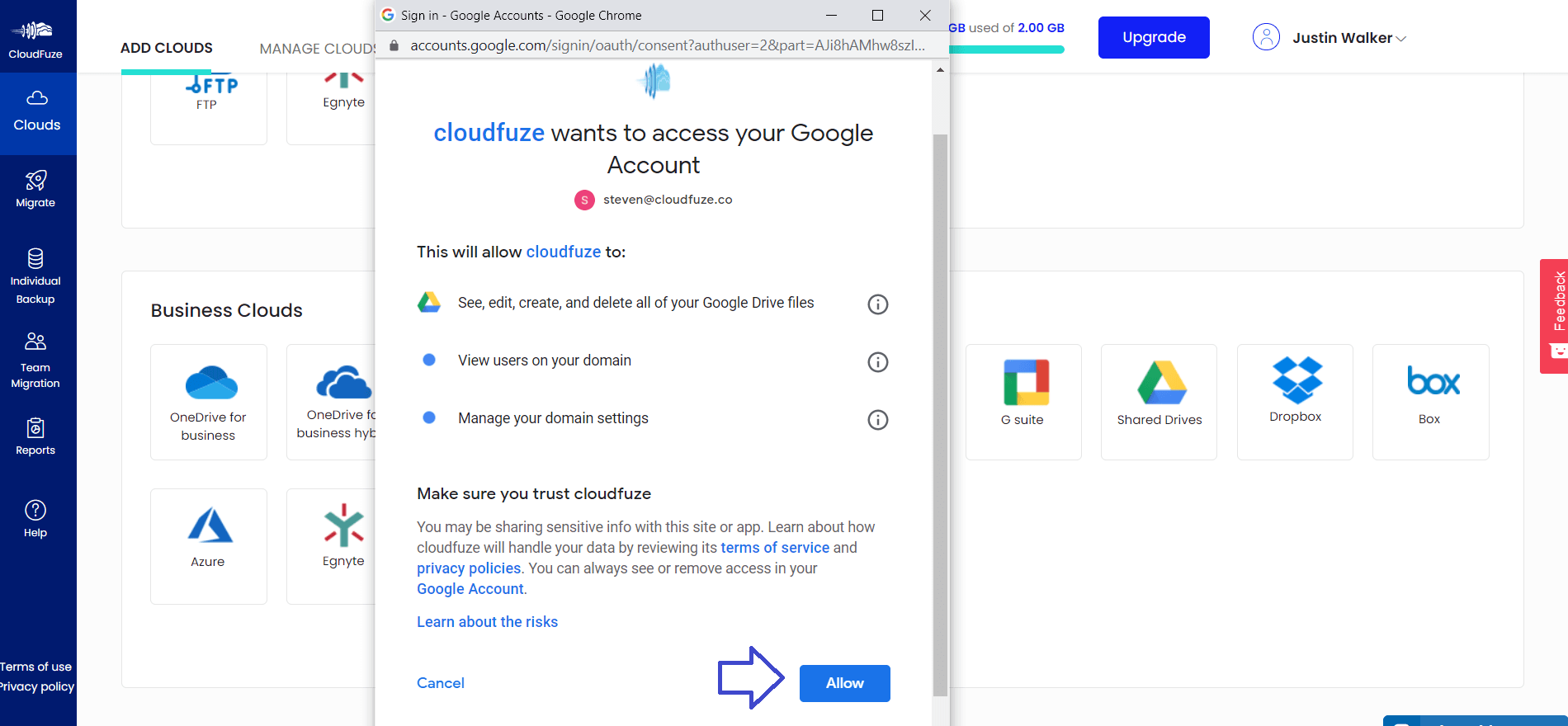 7. Clouds Have Been Successfully Added
Go to the Clouds section of the web app by clicking on the Clouds icon.

8. Click on Team Migration
Now, click on the Team Migration icon in the navigational menu on the left.

9. Select Source and Destination Accounts
Choose OneDrive for Business as the source and Google Drive (G Suite) as the destination.

10. Map Users in Clouds
CloudFuze has a feature called Auto-map that automatically detects the same users in the source and destination clouds and pairs them up for the migration.

11. Select Users that You Want to Migrate
CloudFuze can migrate thousands of users. Choose the number of users you want to migrate.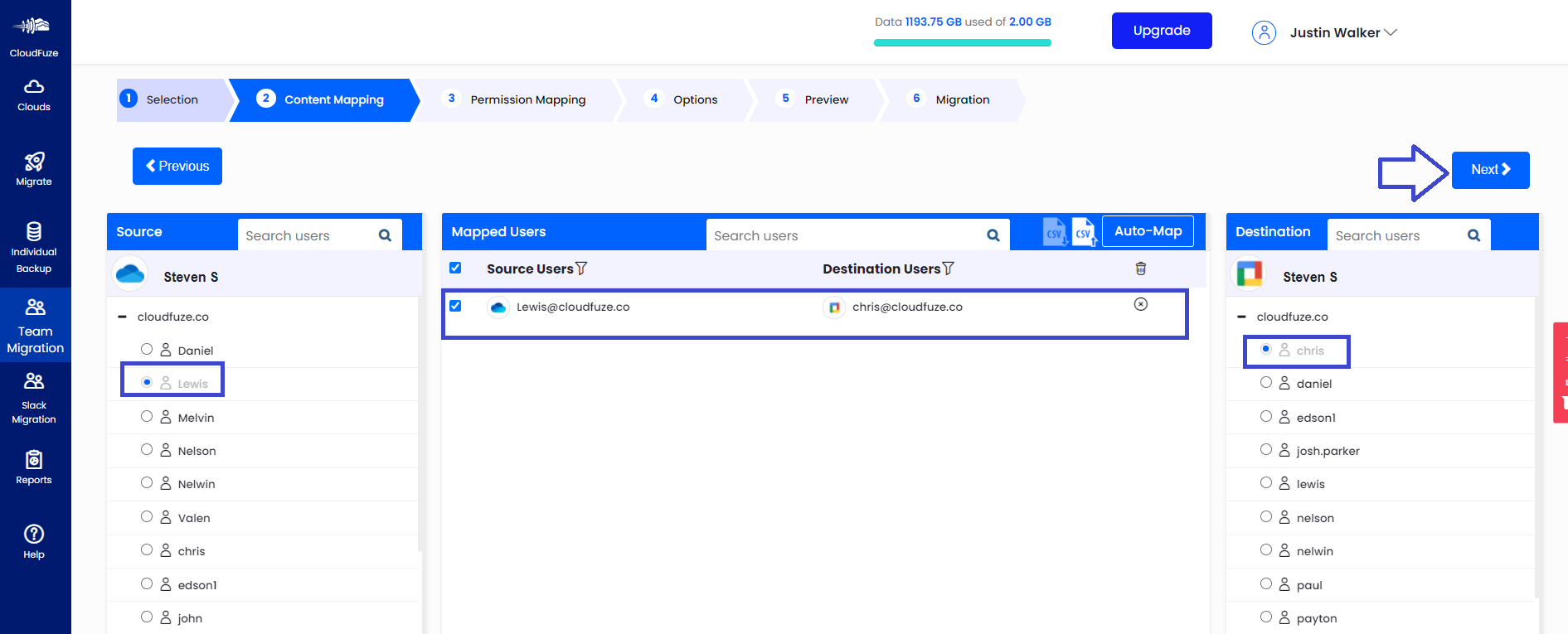 12. Configure Permissions
CloudFuze, by default, migrates permissions exactly as they are in the OneDrive for Business account. If you want to make any changes to default permissions, you can change them here.

13. Migration Options
You can give the migration job a name and enter additional email IDs where you want to receive the notifications. The rest can be left to default.

14. Preview the Migration
Check everything and click on the Start Migration once they look right.

15. Migration in Progress
CloudFuze displays the status as "In-Progress" during the file transfer process. You can pause or cancel the migration during this phase.

16. Migration Has Been Completed
When all the files are migrated, the status will be changed as "Processed."