How to Sync Egnyte to OneDrive?
Whether it is for work or personal purposes, you can actually sync your Egnyte account with OneDrive. Syncing Egnyte to OneDrive is nothing but creating a copy of your Egnyte files in OneDrive. If you add a file in Egnyte, the file will be added to OneDrive automatically. This feature makes OneDrive as a cloud-to-cloud data backup solution for your Egnyte account. Continue reading to learn how to sync Egnyte and OneDrive using CloudFuze.
Sync Prerequisites
A CloudFuze account with a paid subscription (free trial available)
Egnyte login credentials
OneDrive login credentials
Step 1: Log in to CloudFuze
Go to webapp.cloudfuze.com and enter your login credentials to access your account. If you don't have an account, you can create one away using your email ID, Google account, or Office 365 account.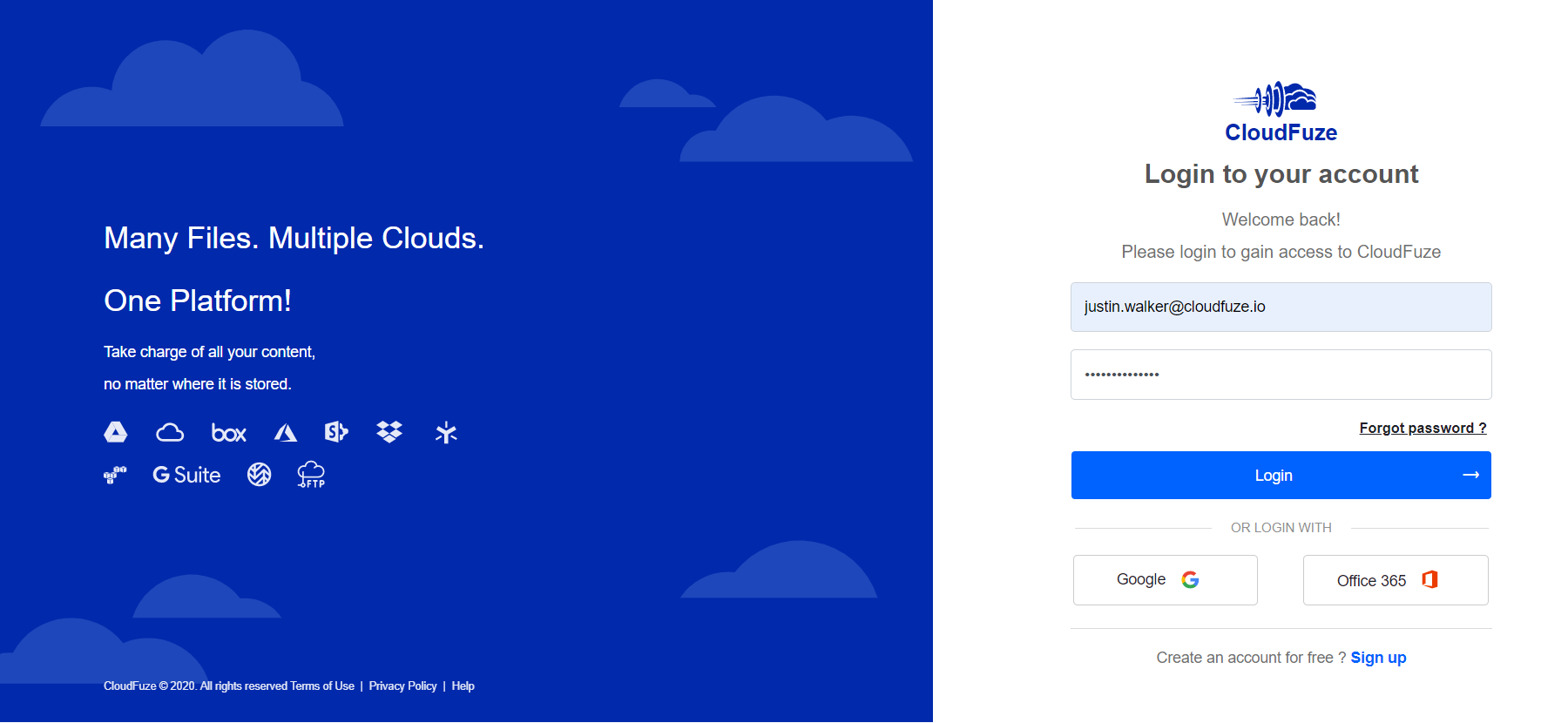 Step 2: Add Your Egnyte Account
Locate the Egnyte logo under the personal clouds section and click on it.


Step 3: Enter Egnyte Login Credentials
Enter the login information of your Egnyte account and click on the Continue button to authorize it.


Step 4: Now, Add OneDrive
Click on the OneDrive logo from the personal clouds list to add it as well.

Step 5: Enter Your OneDrive Login Details
Enter the login credentials and click on the Next button to authorize it.


Step 6: Check Added Clouds
Go to the Clouds section -> Manage Clouds. Check whether the two clouds are added properly.


Step 7: Click on the Individual Backup Button
Locate the Individual Back button in the menu on the left and click on it to initiate the migration.


Step 8: Select Source and Destination
Choose Egnyte as the source cloud and OneDrive as the destination.


Step 9: Configure the Migration
Customers can choose the frequency of up to one day.


Step 10: Preview  and Proceed
Preview your sync settings one final time and click on the Proceed button.


Step 11: In Progress
Sync request is being processed.


Step 12: Processed
Sync has been successfully completed. Depending on the frequency you chose, CloudFuze automatically updates the OneDrive account with Egnyte updates.