How to Move In-Line File Comments From Box to Google Drive
The in-line file comments are unique to Box and are different from the normal comments that are added in a document for a particular text. Many tools support migrating file comments from Box to Google Drive. But you shouldn't forget about in-line file comments when moving Box files.
The article discusses all you need to know about Box in-line file comments and how you can migrate them to Google Drive.
Why Migrate Box In-Line File Comments?
Using comments and tasks, Box makes it possible to minimize long email chains. The box allows you to add in-line comments to any file type using the Activity sidebar. This allows exchanging your ideas, thoughts, and opinions with people collaborating on the same file.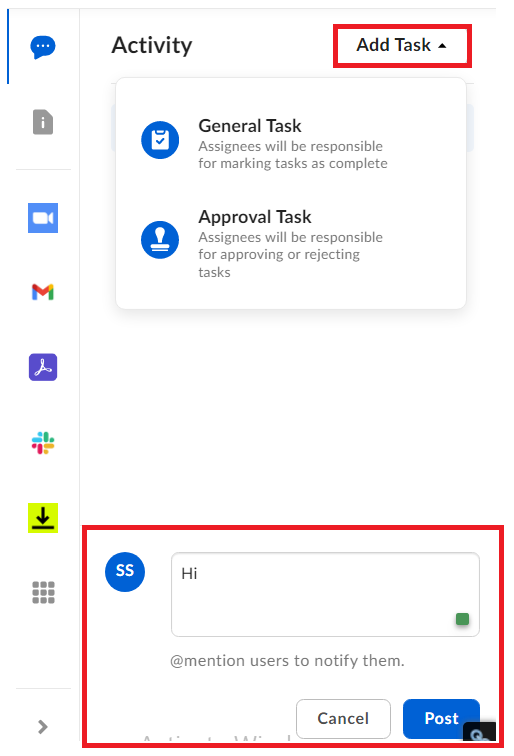 Also, using the Box Activity sidebar, one can create approval and general tasks. By doing this, the approvers and assignees will receive email notifications and messages in Box, making it easier to work together effectively and productively.
These comments might include important changes to be made to the file, updates on the work process, or other information that needs to be stored for future purposes to track. So, it is important for businesses not to miss these comments when migrating from Box to Google Drive.
But Google Drive doesn't support the feature of in-line file comments. So, how do you move in-line comments from Box to Google Drive?
CloudFuze, an advanced migration tool, facilitates the transfer of inline file comments from Box to Google My Drive and Shared drives.
How CloudFuze Migrates In-Line Comments from Box to Google Drive?
CloudFuze is an easy-to-use data migration tool that allows you to transfer in-line comments of all Box files to Google Drive in just a few steps.
All you need to do is select the in-line file comments from the list of migration options, along with the other features you want to migrate.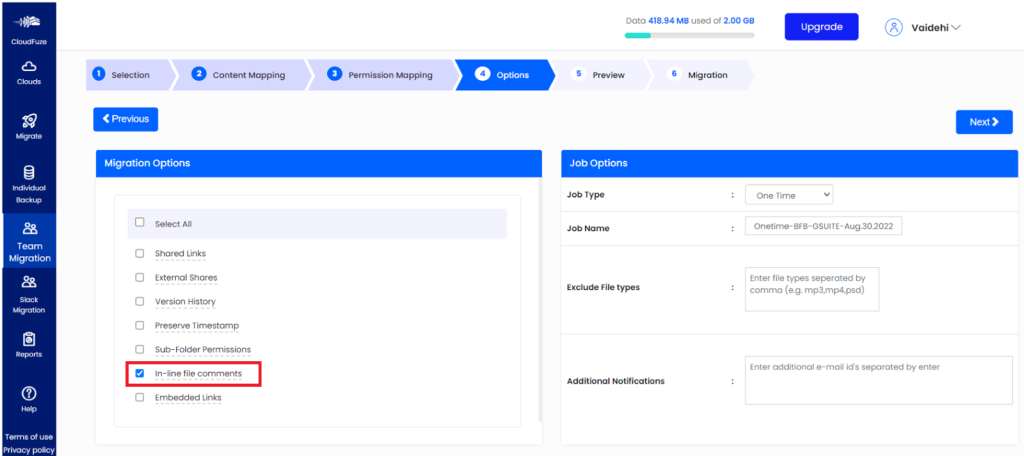 As Google Drive doesn't support the in-line comments feature, CloudFuze migrates the in-line comments of each file into a CSV file created with the same file name in the same location.
For example, let us initiate a Box file migration with in-line comments and see how CloudFuze migrates them into Google Drive.


Below are the three in-line comments that are added to the document "Top URLs".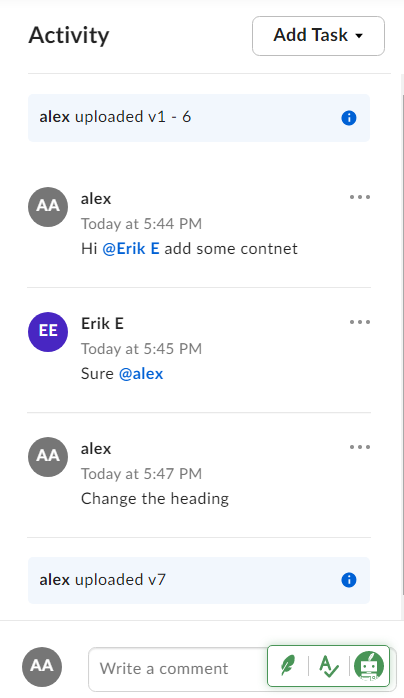 The screenshot below shows that the Box file is migrated, and a . CSV file is created with the same file name where all the in-line comments are stored.



All three in-line comments of the Box file "Top URLs" is migrated into a CSV file with username, date, comments, and email, as shown in the image below.