How to Migrate to Google Drive from Any Cloud Service?
Over the years, Google Drive has evolved as a strong contender in the personal and business cloud storage domain. Features like native documents, spreadsheets, presentations and of course, Gmail, helped Google Drive gain popularity. Besides features, the flexible pricing model is also a factor. 
Check out our Dropbox to GoogleDrive migration Guide for the migration steps
Features
Quick upload of large files and folders
Collaborate with team members in real-time by transferring docs, sheets, and slides
Reduced risk of file loss
Storage Space
Admin controls for your company data in the cloud
File sync
If you are willing to migrate to Google Drive from other cloud services like Dropbox, Box, OneDrive, etc. this article shows you how you can transfer files easily with CloudFuze.
Create a CloudFuze account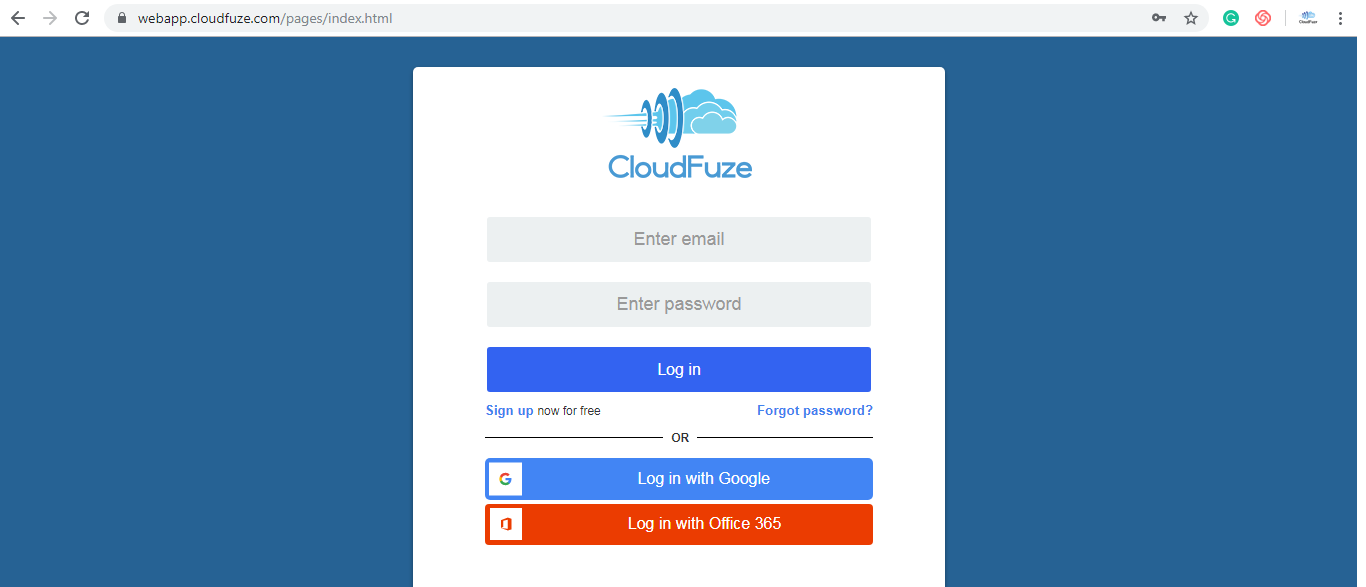 Create a CloudFuze account by clicking on the Free Trial button on the top corner of the website.
Log In to your CloudFuze account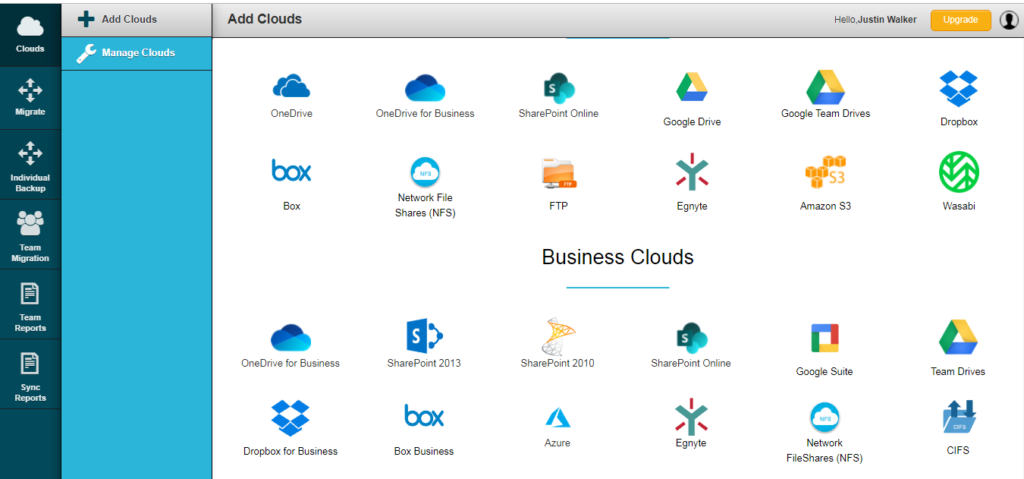 Authorize Your Google Drive and Your Source Cloud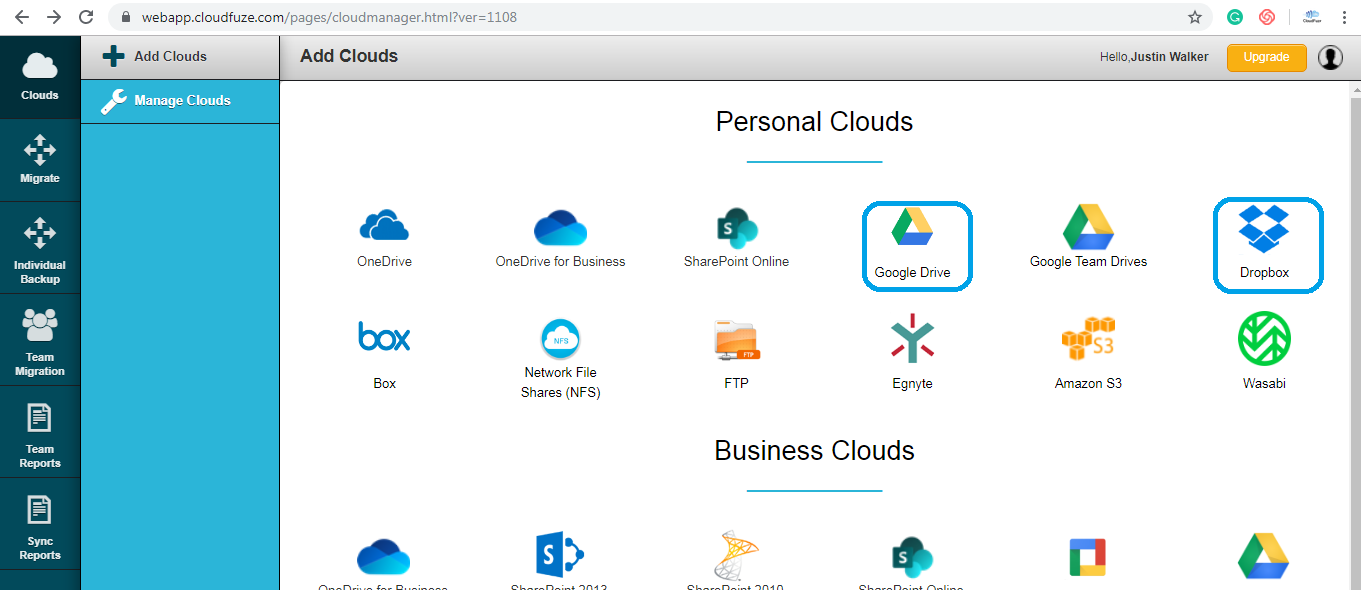 In this example, we are using Dropbox as a source. If your source is different, you must add the respective cloud instead of Dropbox.
Click on Migrate Icon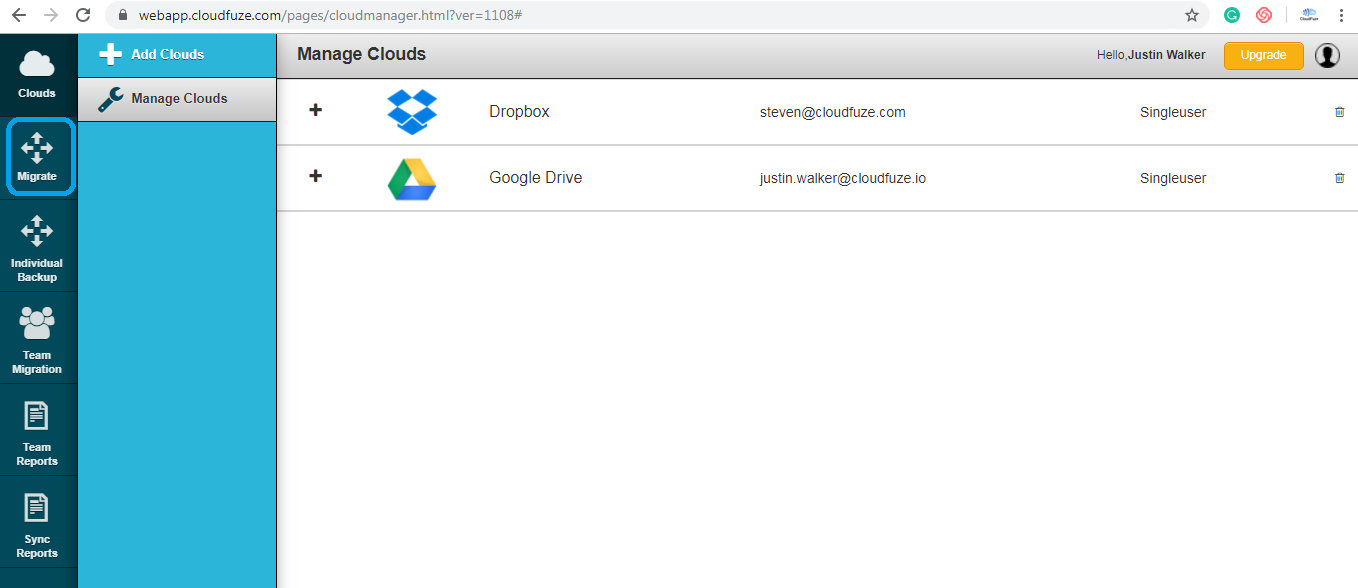 Once you add the clouds successfully, you can see the two clouds in the Manage Clouds section. Click on the Migrate icon placed on the left side of the bar.
Select Source and Destination Clouds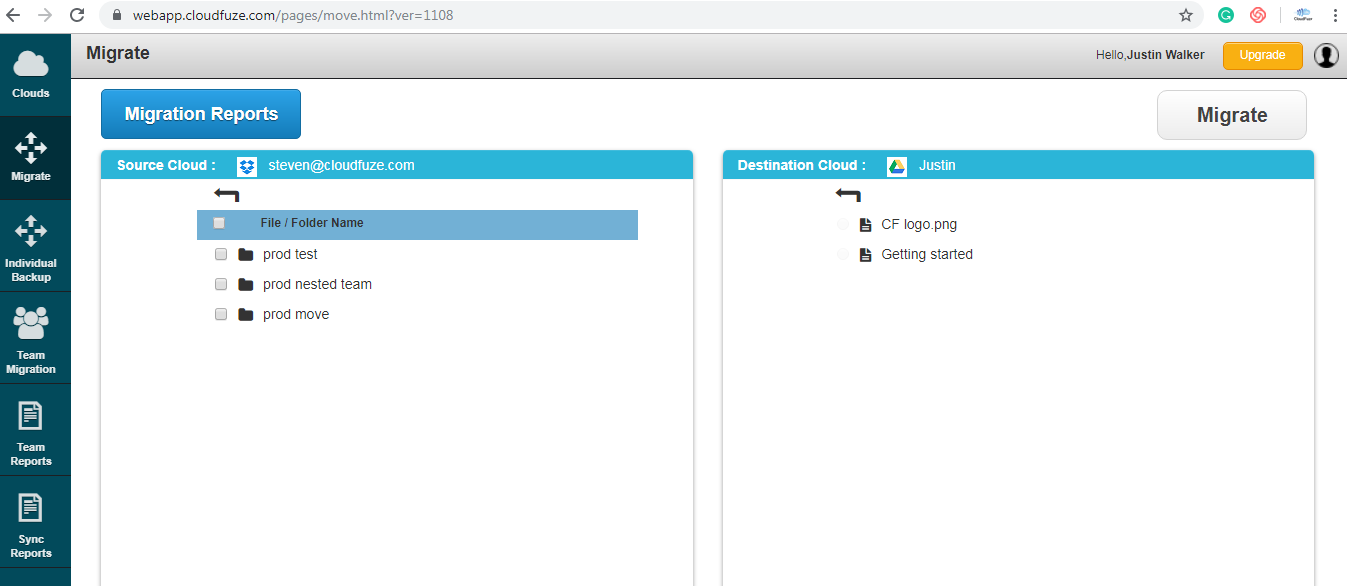 Initiate the Migration