How to Limit User Space in a Dropbox Business Account
Dropbox provides a certain amount of storage space for every user in a Dropbox business account. The provided storage space depends upon the plan a company subscribed to. For some reason, if your company doesn't want to allocate the complete quota of storage for users and plans on limiting it, Dropbox provides a way to do it. Dropbox admins can limit the storage space allocated for users. The following steps show how to do it.
Step 1: Log in to Dropbox.com
Use your Dropbox business admin login details and log in to Dropbox.com. Note that you need to be an admin to apply these settings from the admin dashboard.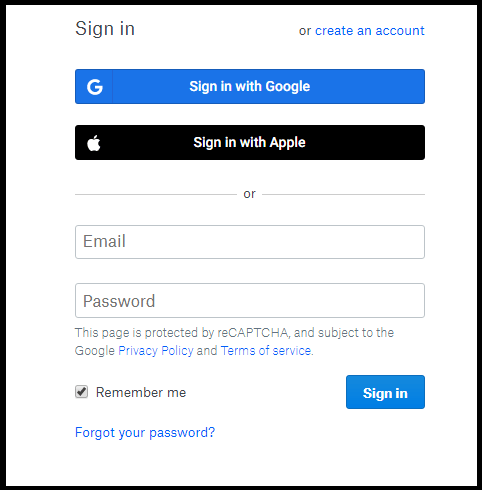 Step 2: Go to Admin Console
Locate the Admin Console link in your Dropbox admin dashboard and click on it. This will take you to the page where you can modify existing or apply new organization-wide settings.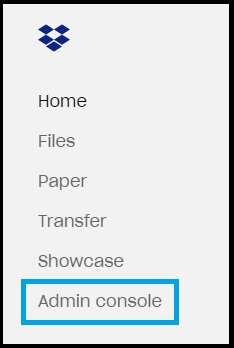 Step 3: Click on Settings
Once you are in the Admin Console page, locate the Settings link and click on it.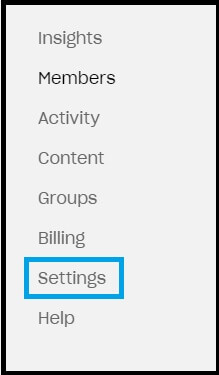 Step 4: Manage Member Space Limit
Look for settings grouped under the Content tab. Then, click on the Member Space Limit tab.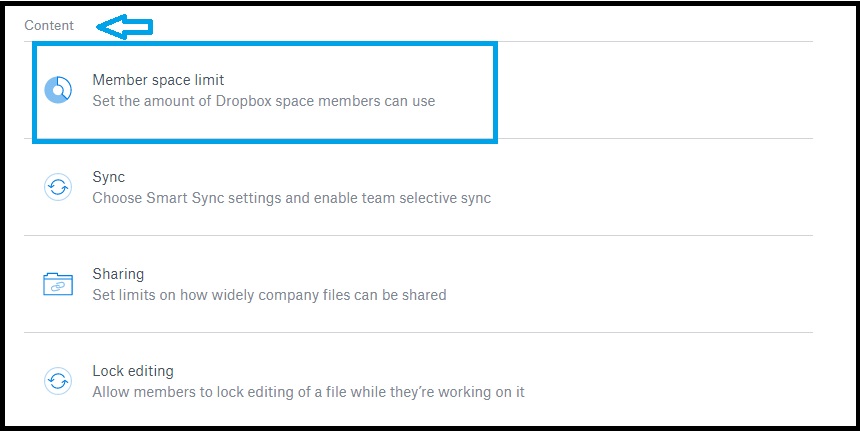 Step 5: Enable Member Space Limit
By default, this option will be disabled. In order to put a limit on the space, you first need to enable it. Click on the dropdown and turn it on.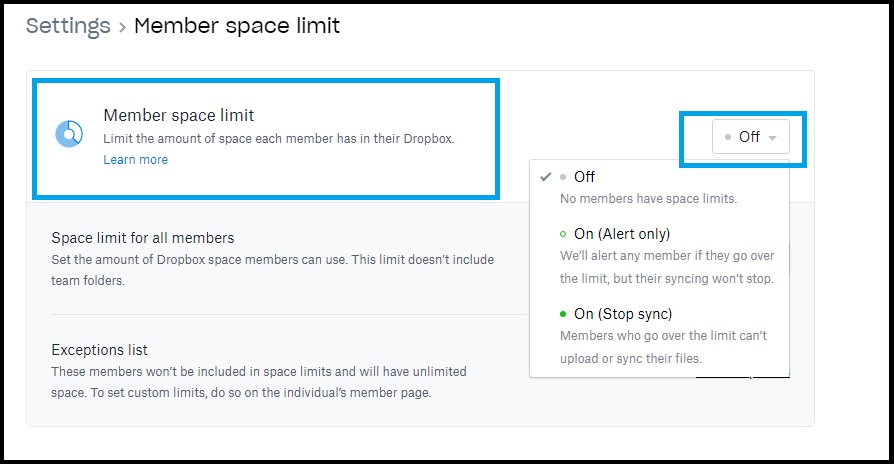 Step 6: Set New Space Limit
You can choose different limited storage options provided by Dropbox. Pick a storage size that you think is ideal for your company's needs. This will limit the storage space. If some of your team members need a full quota of the storage space, just enter their names to the exception list.
We hope you find this article on Dropbox useful.