How to Enable Office 365 Usage Analytics from Admin Center
Office 365 provides the usage analytics dashboard which is powered by Power BI. The analytics provide deep Office 365 usage insights to IT admins and companies to how their employees are using Office 365. The insight helps companies strategize their internal IT operations. In this article, we provided quick steps on enabling user analytics dashboard in Office 365 admin center
Step 1: Go to Admin Center
Go to office.com and enter your admin login credentials to access your company's Office 365 admin center.

Step 2: Click on Reports
Locate the Reports link in the menu on the left. Click on it to expand and find more options listed under Reports.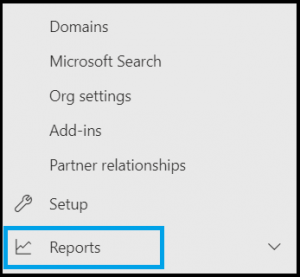 Step 3: Click on the Usage Link
Find and click on the Usage link. This will take you to the page where you can manage reports from an org-wide perspective.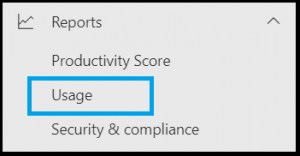 Step 4: Get Started with Office 365 Usage Analytics
From the usage page, locate the Microsoft 365 Usage Analytics card and click on the Get Started link.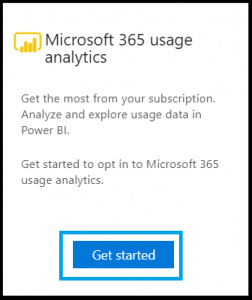 Step 5:  Enable the Usage Analytics Template
Click on the toggle switch and enable the usage analytics template. Once enabled, you need to click on the Save button.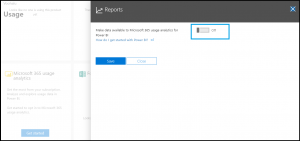 Step 6: Usage Analytics Have Been Enabled
Set the "Make data available to Microsoft 365 usage analytics for Power BI" to "On" and click on the Save button.
Once done, Microsoft begins collecting data in 24 to 48 hours.

We hope you found this article on Office 365 useful.[/fusion_text][/fusion_builder_column][/fusion_builder_row][/fusion_builder_container]