How to Delete a CLoudFuze Account?
CloudFuze users are free to delete their accounts anytime. Remember, deleting your account delete all other information related to it. Any time if you wish to use CloudFuze again, you need to create a new account.
The following are the steps involved to delete an account from CloudFuze.
Step 1: Login to the CloudFuze Account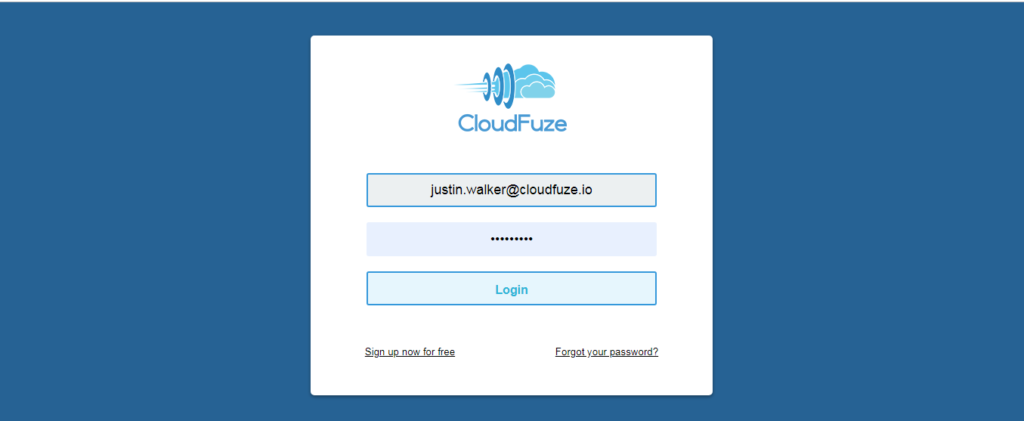 Step 2:  Click on My Account Icon Placed on the Right Side of the Window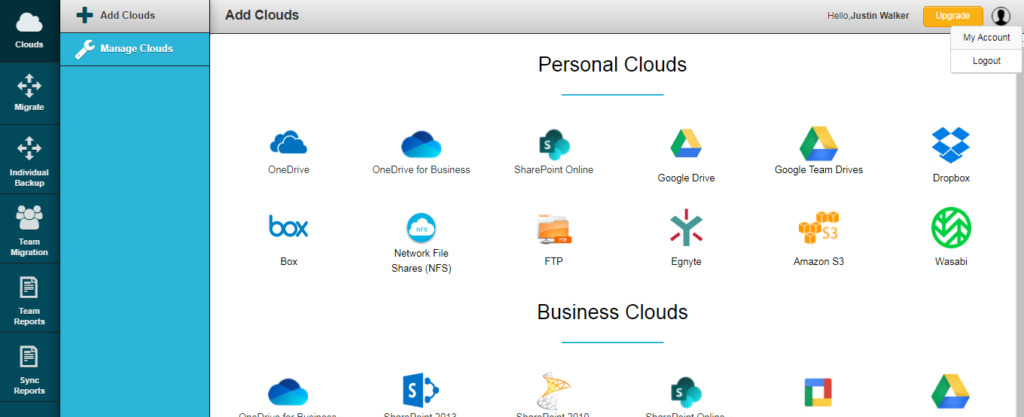 Step 3: You Can See Delete Option on My Account Page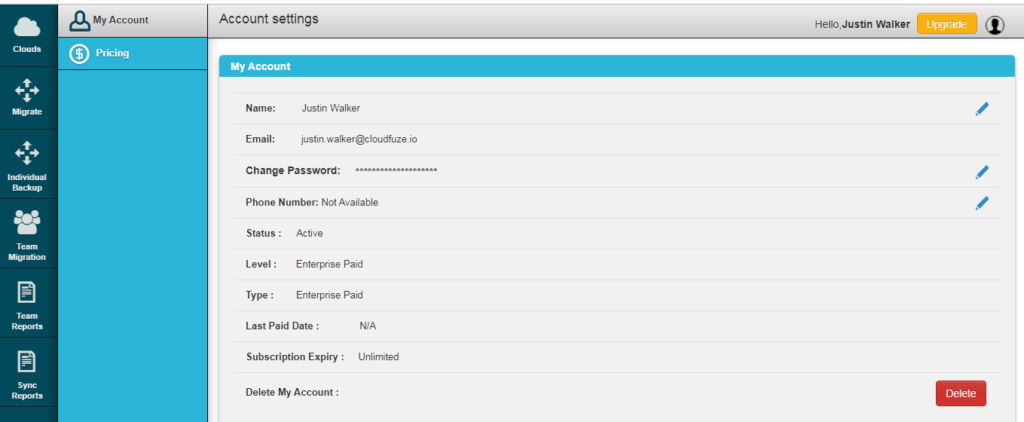 That's it! Your account will be deleted.