How to Check Storage Usage Metrics in a Box Admin Account
If you are an IT admin or manager trying to figure out the total number of users and data consumed in your organization's Box business account, here is the video tutorial as well as steps.
Before you attempt to follow these steps, please ensure that you are either an admin or co-admin of your company's Box account.
Step 1: Sign in to your Box account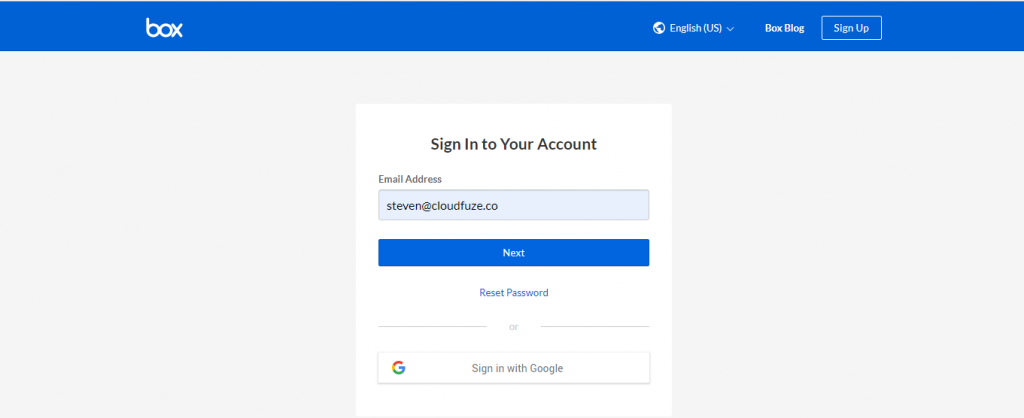 Step 2: Click on Admin console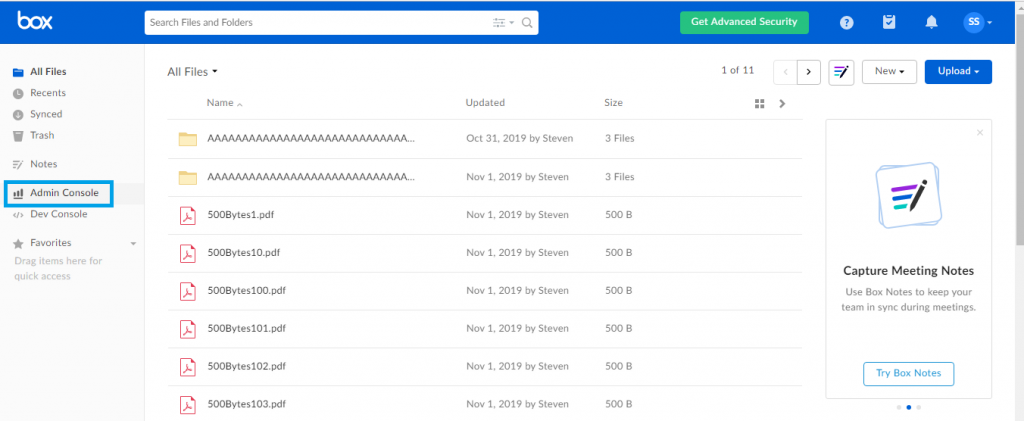 To check the storage metrics click on the Admin Console on the left side of the menu
Step 3: Find storage Metrics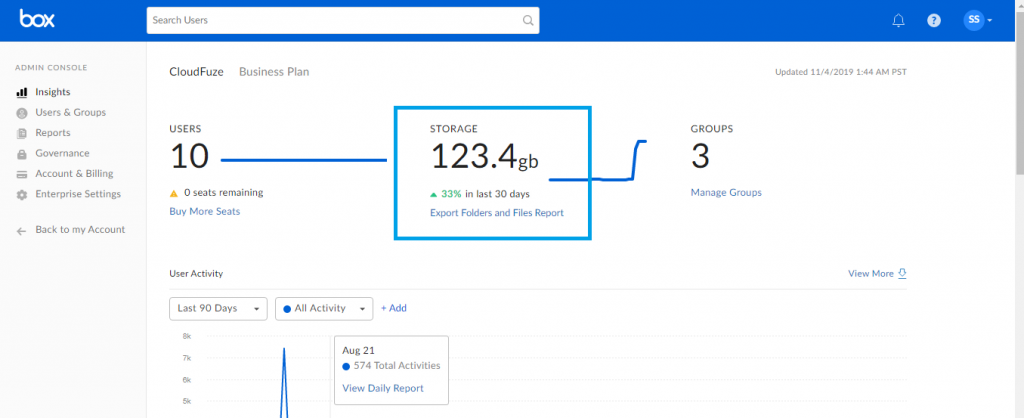 This way you can easily see the number of users as well the size of data used.