How to Assign the Office 365 Global Admin Role for a User
The global admin of an Office 365 account has complete control of the account. Be it adding new users or enforcing security, an Office 365 global admin has numerous responsibilities to handle. In fact, global admin access is needed for migrating to office 365 from other cloud services. 
At times, the admin may find it difficult to figure out how to assign global admin status to another user within the organization. In this article, we listed down steps to follow for assigning a new global admin for an Office 365 account.
Prerequisites
Office 365 global admin credentials.

At least 1 user in the company'sOffice 365 accounts to assign the role.
Step 1: Log in to office 365 account
Log in to your Office 365 account. Note that you must be an Office 365 global admin.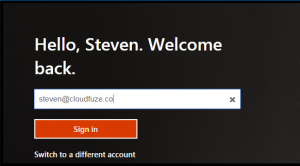 Step 2: Select the Admin account 
Locate the admin icon in the Office 365 account and click on that. You will be redirected to the admin section.

Step 3: Click on Roles
In the admin center, locate the Roles icon on the left navigation menu and click on it. Upon clicking, you will be redirected to the Roles page where you can manage the different roles of users.
Step 4: Select Global Admin 
Scroll down a bit until you find Global Admin in the list of options. Click on it.

Step 5: select Assigned admin
Once you click on the Assigned Admin link,  you will see a pop-up in the right -hand side of the pane. You will see an Add option. Click on it.

Step 6:  Add the User Who Needs the Global Admin Access
Type the user name to whom you want to assign the role of admin. You can add as many users as you wish. Just enter the user names and click on the Save button.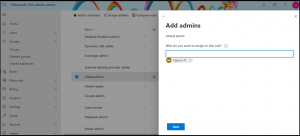 Step 7: Review the List of Global Admins
Since global admin access directly influences the data security, you may occasionally need to review the list of admins. You will find the list of global admins on the same page. Your newly added admin account should show up there.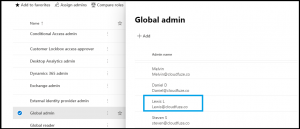 We hope you found the tutorial useful.