How to Add G Suite to Cloudfuze?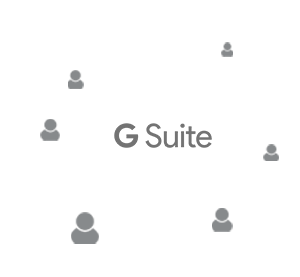 1. Please click on Google Suite in Multi-User Clouds. You will get an authentication pop-up.
2. In the Authentication Pop-up, Please click on Proceed Button.
3. You will be re-directed to a new tab. Please click on INSTALL APP button.
4. Please enter your Admin Google Suite Credentials.
5. Please click Accept – you will get a 3 step authentication (make sure to check to Agree on terms).
6. Please click Next in the first step.
7. Please click Next in the second step.
8. Please click on Launch App in the third step – it will redirect you to the CloudFuze app.
9. Now again select Google Suite in the clouds page – this time please click on Already Done.
10. Please select your account and click on Allow.
11. Your cloud has been added!
12. You can check your users under G-Suite in the Migration screen.
CloudFuze supports more than 40 cloud Migration services including Google Drive,
Dropbox, Amazon, and Box etc.