How IT Admins Can Reduce Dropbox to Google Drive Migration Costs and Risks
Moving Dropbox data to Google Drive is complex and one of IT admins' most challenging initiatives. Although the move from Dropbox to Google Drive brings high business benefits, these projects are typically associated with a high level of risk due to the volume and criticality of the data.
According to Gartner, "83% of data migration projects fail or exceed their budgets and schedules". The article discusses the best practices that help organizations reduce costs and risks from migrating your Dropbox business to Google Drive.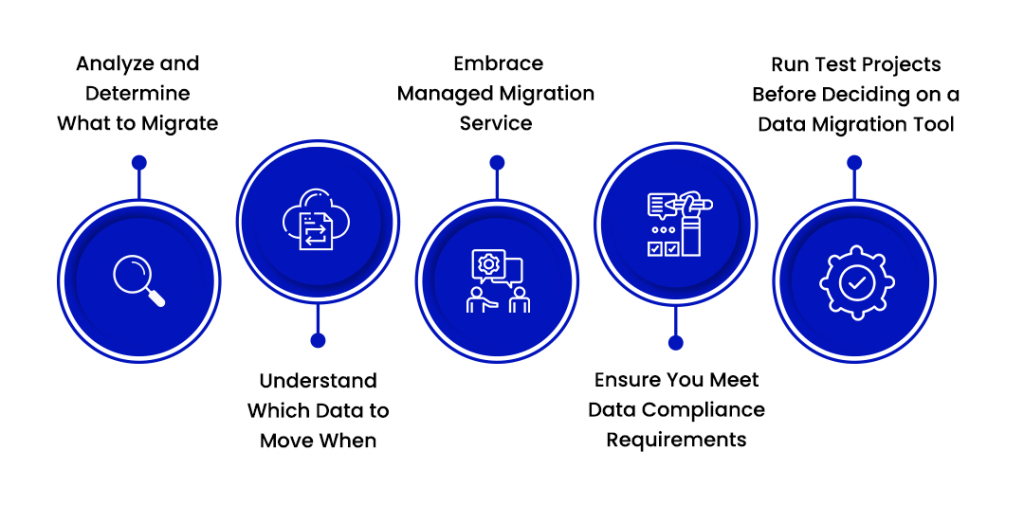 1. Analyze and Determine What to Migrate
Companies can run over budget end up with overwhelming data processing without a competent data migration plan. The first step to your successful Google Drive migration project is to create a detailed data migration plan.
Determine what data you're migrating before you start the data migration process. You might notice potential risks that need to be addressed before transferring from Dropbox to Google Drive during this stage. You might also recognize that certain security precautions must be taken when you migrate specific data.
If you are also planning to migrate to Shared Drives, please refer to this Dropbox to Shared Drive migration guide.
2. Understand Which Data to Move When
Most migrations, especially enterprises whose data is huge, do not meet the required timelines. One of the main reasons behind this is that companies don't know when to move what data.
IT admins should prioritize the data in batches and first migrate the most crucial data assets. For example, segregating the data into high, medium, and low priority and migrating the high priority data first followed by the medium and low.
3. Embrace Managed Migration Service
Data migration is a complex and difficult process, and if you lack the necessary expertise, the project may be destined to fail. So, many businesses choose to outsource migration experts to help them, which adds up additional costs.
It is usually best to partner with a migration service that not just offers a platform to move Dropbox data to Google Drive but manages the end-to-end migration process.
CloudFuze, a Google Migration Partner, assigns a migration manager for every Dropbox to Google Drive migration project dedicatedly. Talk to the migration experts who have helped many businesses, including small to large scale, to migrate to Google Drive and get a customized quote based on your business needs.
4. Ensure You Meet Data Compliance Requirements
When migrating Dropbox to Google Drive, enterprises must verify compliance throughout the migration process, depending on the country from which they operate.
For example, if your organization is based in the US, UK, or EU, you must follow GDPR and other data protection rules. CloudFuze complies with GDPR, data residency, and various other US, UK, and EU security standards.
how to overcome the Google Drive limits and transfer data from Dropbox to Google Drive.
5. Run Test Projects Before Deciding on a Data Migration Tool
Conduct a test project before selecting a data migration tool to detect any issues during the real-time project and ensure your data is in safe hands. It will also put the flexibility and scalability of the tool to the test.
CloudFuze data migration tool designed by highly skilled engineers is robust enough to handle enterprise and mission-critical data migration projects with ease and save you time and money.