CloudFuze Adds Enterprise-focused Clouds, Notification and In-App Support Features for its Web App
CloudFuze has added a new set of enterprise-focused storage connections and also notification and in-app support features. These product enhancements continue CloudFuze's ongoing work to provide the best multi-cloud storage management solution for business customers
Azure, Object Storage and NFS connectors were added to the list of supported services. Now CloudFuze supports over 20 consumer and enterprise cloud services including leading enterprise storage repositories both inside and outside the corporate network.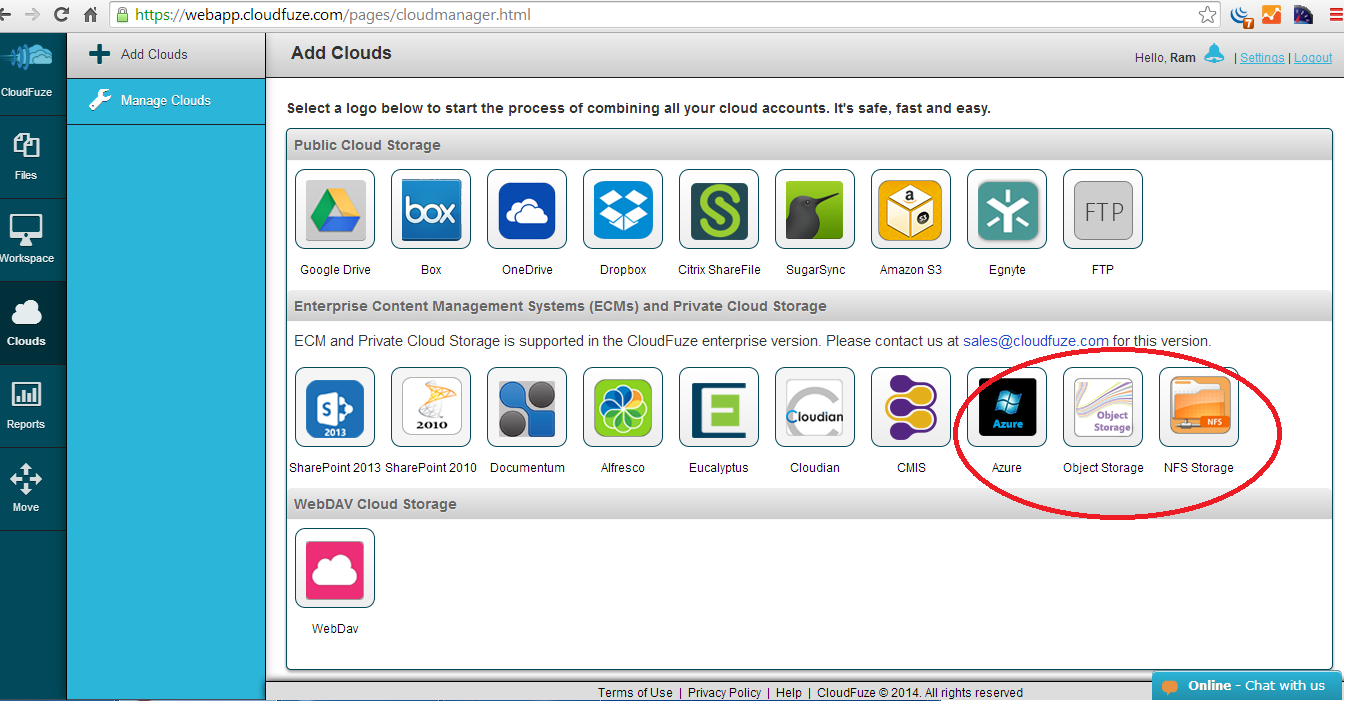 The new release also adds a Notifications feature. CloudFuze users will now receive alerts on recent activities related to file sharing and workspaces, like files shared through file manager or files uploaded and shared from workspaces. A notification will appear on the Workspaces menu icon and also in the top right corner of the screen.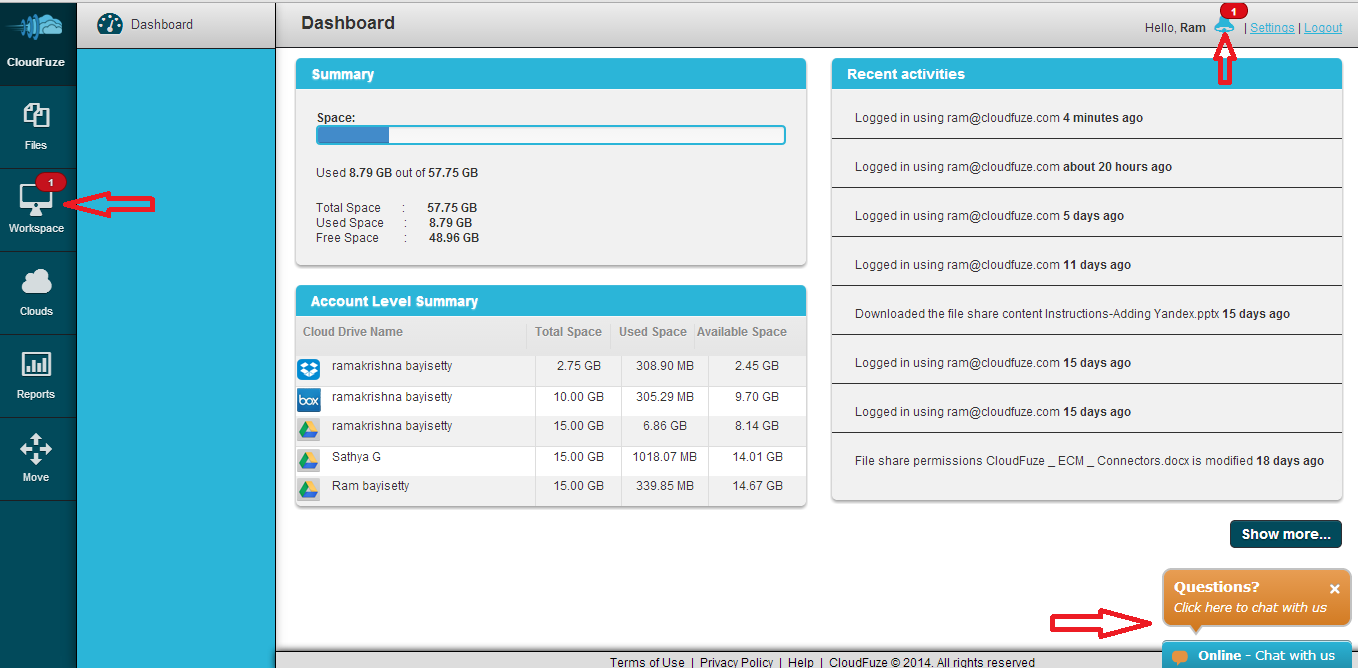 The newest CloudFuze release also adds Chat Support. CloudFuze users can now receive timely responses to any support questions that they have while using the CloudFuze web app.