Collaborate With Users Across Clouds
While collaborating on a team project, cut down the time spent finding and sharing cloud files. CloudFuze brings all of your cloud accounts to one online platform for increased access and sharing features and effortless collaboration.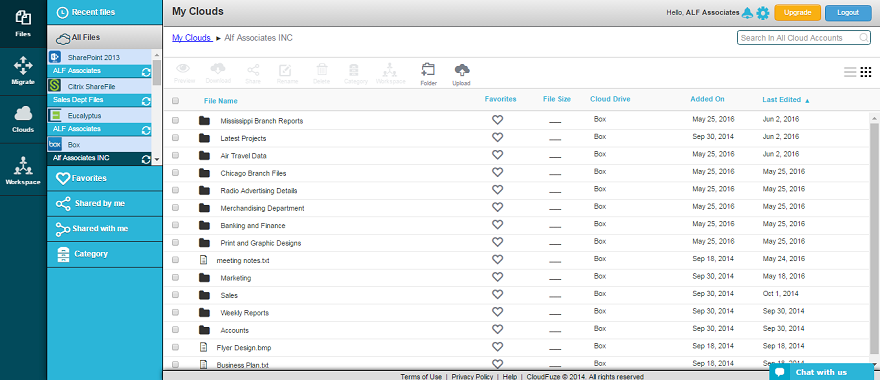 Add Fuzebot to your team
If you use enterprise messaging apps, such as Cisco Spark or Slack, save time finding and sharing files with your team. One of the most powerful tools CloudFuze offers is an intelligent personal file assistant called Fuzebot.
Keep collaborating on the work that matters while Fuzebot finds and delivers files from all of your clouds. Instead of taking extra time to find a file you need, Fuzebot searches across clouds to deliver results in seconds.
Once you get a file from Fuzebot, you don't even need to download the file in order to share it with your colleagues. Because the actions take place within the conversation, everyone can gain file access in record time. For more information visit the Fuzebot page here.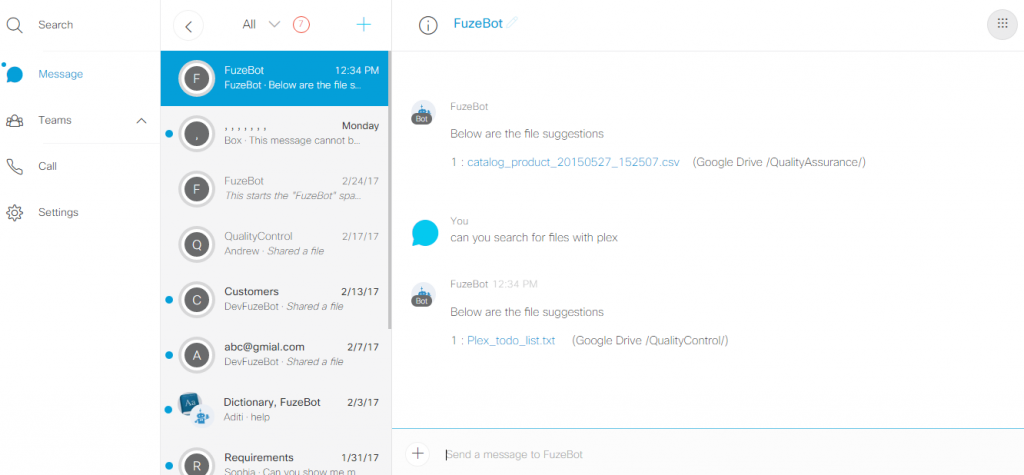 Share and Collaborate – Any Cloud
Collaborating across clouds starts with smart and secure file sharing. CloudFuze ensures you give the right people file access for less stress and more teamwork. Once you log into CloudFuze, use the search bar to locate a cloud file.
This search tool is a powerful means of accessing any document regardless of where it is stored. Then click the share button to send information to the person of your choosing. CloudFuze also allows you to select password protection, a file expiration date, and a number of allowed downloads for each shared file.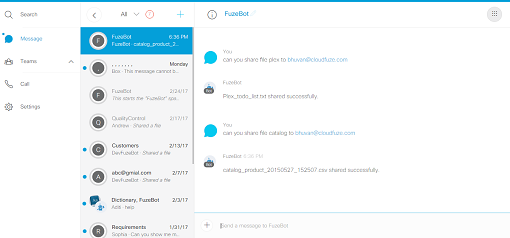 With CloudFuze, you can depend on simple and secure file collaboration for every team assignment. Bring your clouds together with the CloudFuze dashboard now.