How to Restore OneDrive for Business to a Previous Time
Just like a Windows PC, OneDrive can also be restored to a  previous time to reverse accidental data loss or other problems. This feature is particularly useful in dealing with data loss and data breaches. Remember, Microsoft allows you to restore a file or a folder to previous versions as well as the entire storage drive. Follow these simple steps to restore OneDrive to a previous time.
Step 1: Log in to Your Office 365 Account
Go to office.com and enter your Office 365 login credentials. Once logged in, click on the OneDrive icon to log on to the OneDrive attached to your Office 365 account.
Click on the Settings icon on the top right corner of the page. Clicking on the Settings link opens a dropdown with two options, OneDrive Settings and Restore Your OneDrive. Click on the Restore Your OneDrive link.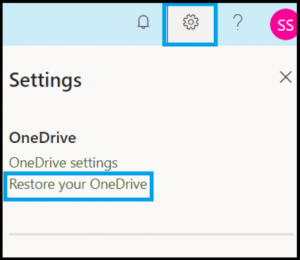 Microsoft provides four different timelines to restore OneDrive; Yesterday, One Week Ago, Three Weeks Ago, Custom Data, and Time. Choose your option.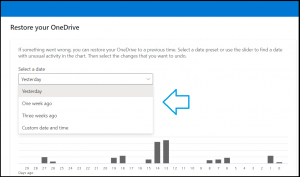 Step 4: Initiate the Restoration Process
After choosing your preferred time, click on the Restore button.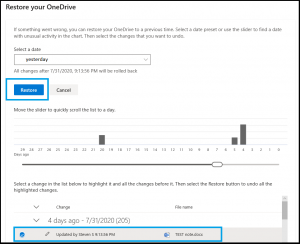 Step 6: Confirm the Restoration
Click on the Restore button to confirm the restoration process.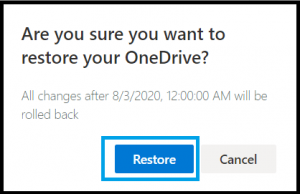 Step 7:  Custom Date and Time
You can also select a specific time and revert OneDrive back to that date, reverting all the changes that happened during that period.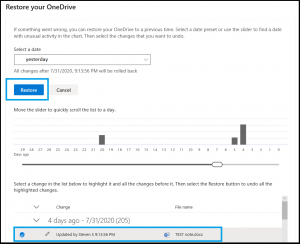 We hope you found this article on OneDrive helpful.