SharePoint File Restore Process Explained
In addition to providing extensive version history, SharePoint also allows a user to restore a SharePoint file to an earlier version or timelines. The primary benefit of this feature is the reversal of data loss or data corruption. The feature works similar to the system restore function in the Windows environment. In this tutorial, we provided simple instructions on restoring a SharePoint file to an earlier version.
Step 1: Sign in to Office 365 Account
Log in to your SharePoint account. You can log into SharePoint directly or go to office.com to access it.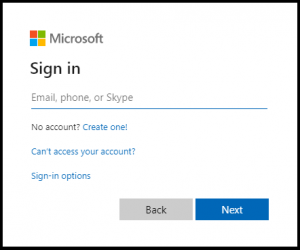 Step 2: Click on SharePoint
If you are accessing SharePoint from office.com, click on the SharePoint from the list of available services.

Step 3: Select a Site
Go to the SharePoint site where your document or file is located.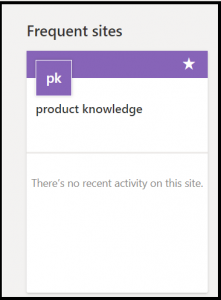 Step 4: Click on the Documents Tab
Once you are on the concerned SharePoint site, click on the documents tab that you can find the menu on the left.
Step 5: Select the Document
Click on a document that needs to be restored to an earlier version.

Step 6:  Click on Version History
Click on the ellipses (…) and expand it for more options. Now, click on the Version History tab.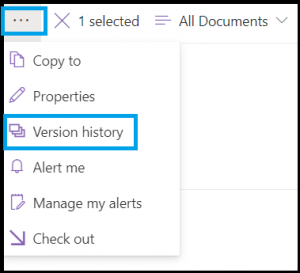 Step 7: A List of SharePoint File Versions Appear
The list of all versions of the file including their timelines appears on the page.

Step 8: Select a Version to Restore the SharePoint File
Hover on a version and click on it. Locate the Restore option in the dropdown and click on it.

Step 9:  Confirm SharePoint File Restore
Click on the OK button to confirm the task.

Keep in mind that SharePoint doesn't remove the earlier version you just restored. It creates a copy and makes it the latest version.
We hope you found this article on SharePoint useful.