How to Create a Subsite in SharePoint
Subsites in SharePoint are the same as a regular site except for the fact that they reside inside a site. Technically, the only sites that can't be termed subsites are the ones that are on the top of the hierarchy, which you usually see in the root. Find out how to create a subsite in SharePoint with the help of these easy steps.


Don't have time? Watch a video instead.
Step 1: Log in to Your Office 365 Account
Log in to your Office 365 account by entering the login credentials.
Step 2: Go to SharePoint Website

Click on the SharePoint icon from the list of Office 365 services and go to the SharePoint page. 
Step 3: Click on a Site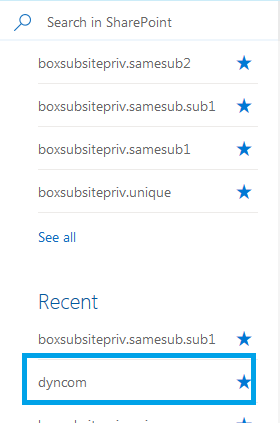 As said earlier, a subsite can be created in any site or even a subsite. Here in this example, we attempted to create a subsite in the Dyncom site.
Step 4: Go to Site Contents

Under the Site Contents tab, you will find an option to create a new subsite along with other items such as list, page, document library, app, and subsite. Click on the subsite option in the dropdown.
Step 5: Enter a Subsite URL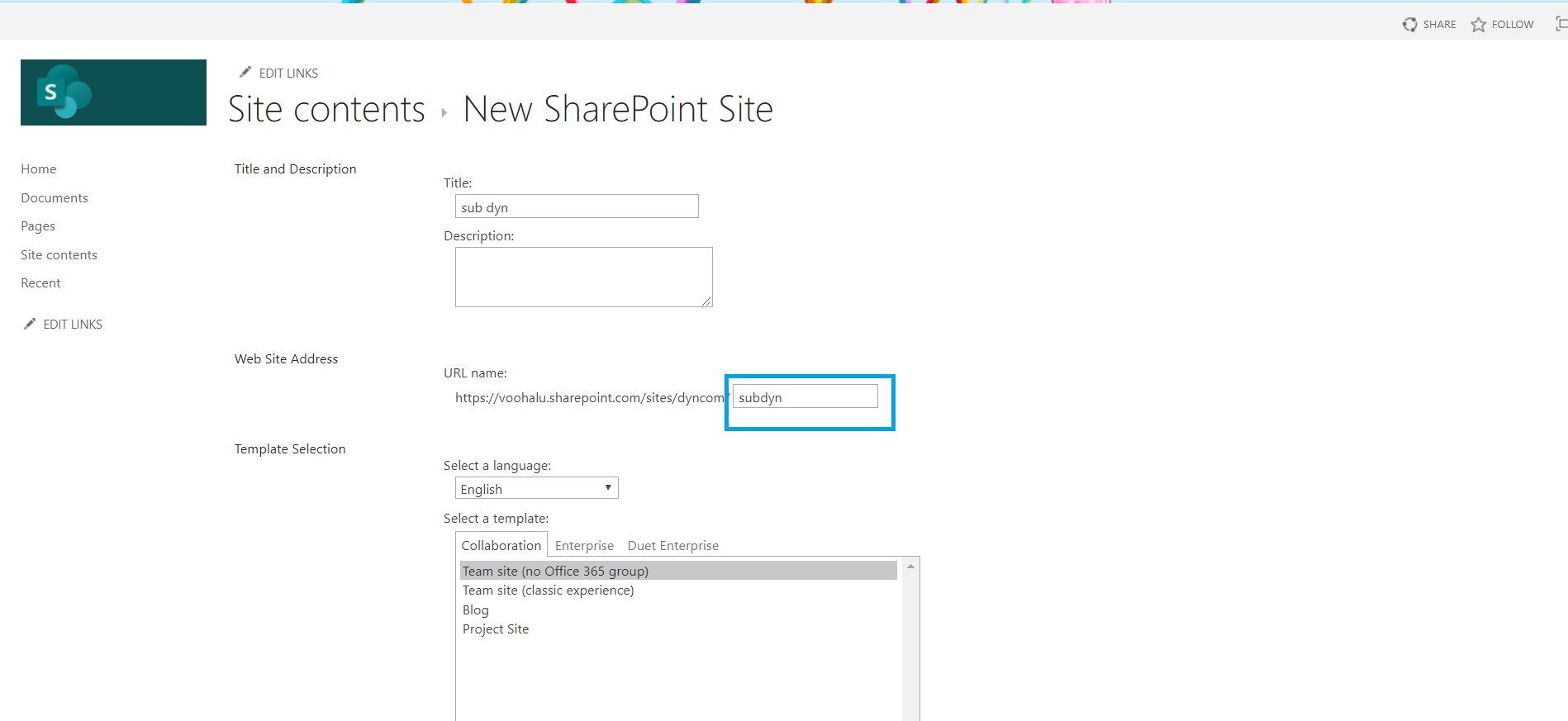 Step 6: Choose Navigational Preferences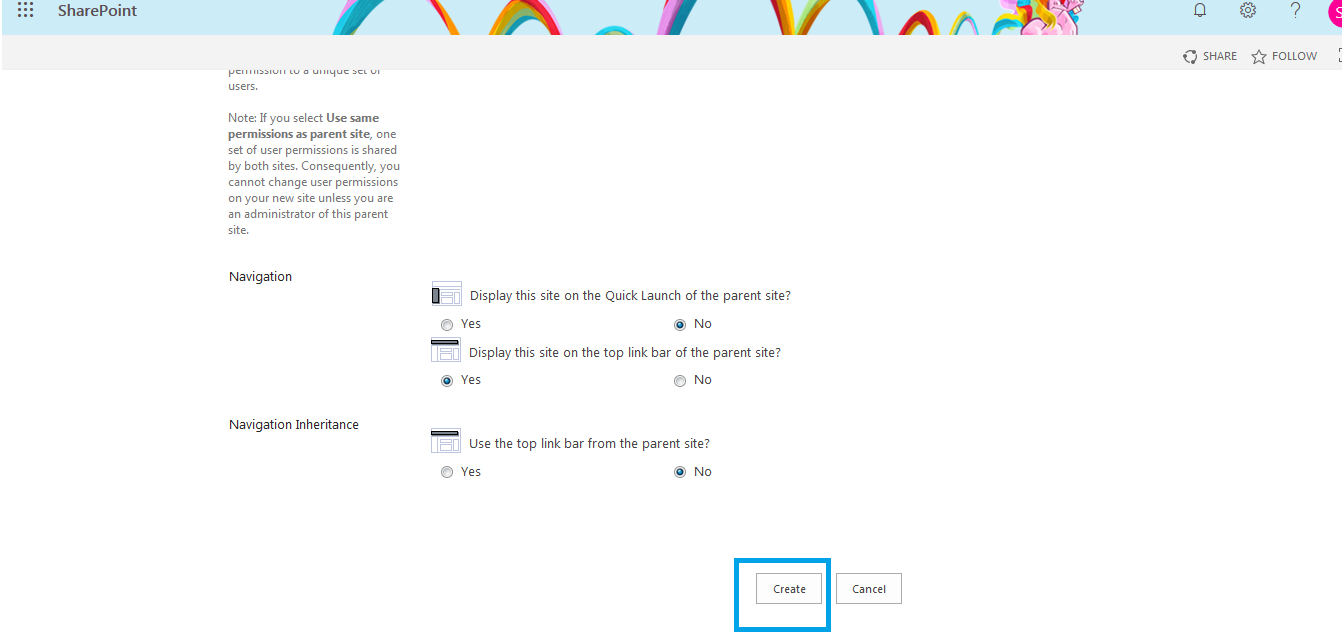 There are a few settings under Navigation that allows you to choose how you want this subsite to appear. Select them as per your needs and click on the Create button.
Step 7:  The New Subsite is Created

That's it! The new subsite is created. You can create as many subsites as you can.
We hope you find this article helpful.
Next up: Learn how to change the look and feel of a SharePoint site.