Our Enterprise Clients

CloudFuze's
Box Notes Migration Features
CloudFuze supports migration of Box Notes files in bulk along with permissions and metadata with optimum security. Migrating even the most intricate and sensitive Box Notes files is now made easy and secure.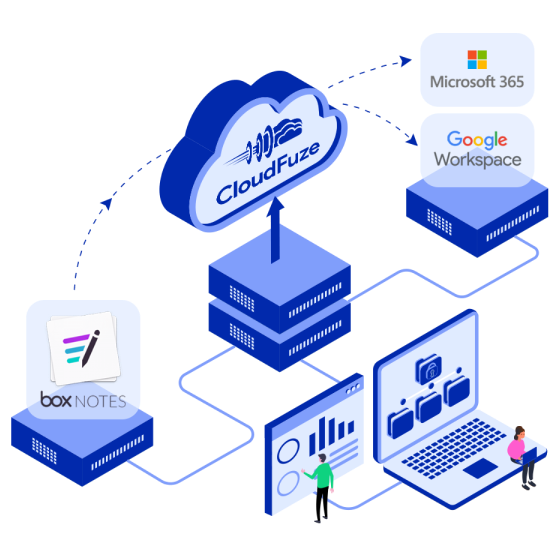 Box Notes Migration to Leading Clouds
With CloudFuze as the migration partner, businesses can migrate Box Notes to Microsoft 365 and Google Workspace. The tool makes it simple to:
Migrate Box Notes to OneDrive
Migrate Box Notes to SharePoint Online
Migrate Box Notes to Google Drive
Migrate Box Notes to Google Shared Drives
Comprehensive Box Notes Migration
Ensure accurate replication of Box Notes files in your organization's new cloud environment through CloudFuze's capabilities to retain permissions, timestamps, versions, in-line comments, and images. Also migrate standard word processor features such as:
Tables
Lists (bullet and numbered)
Check points & Strikethrough
Bold, Italic, Underline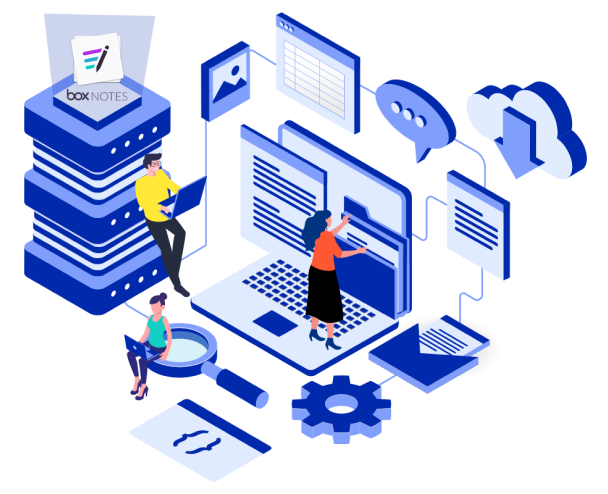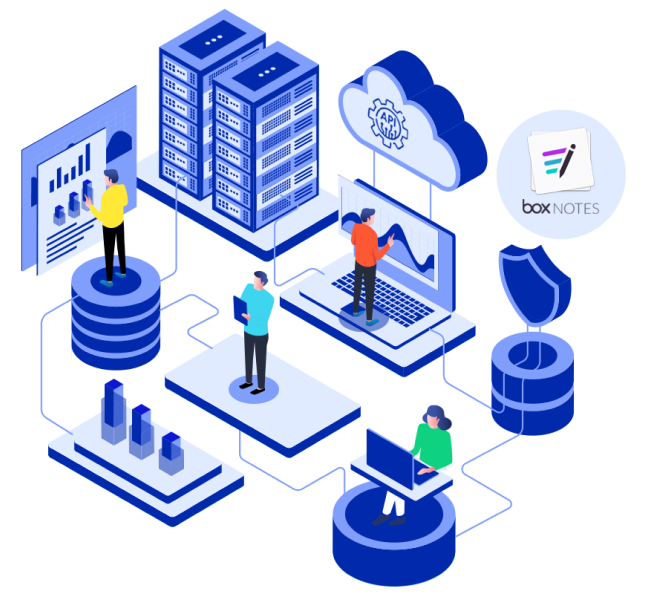 Optimum Security
CloudFuze offers optimum solutions for the pain points that every business faces when it comes to migration security. All files, including Box Notes, are transferred via API calls backed by secure RSA 2048 data encryption and OAuth 2.0 authentication.
SOC 1 and 2 compliant
GDPR compliant
Sanity Tested Servers
On-prem tool deployment option
Unmatched Reporting
With comprehensive reporting, CloudFuze makes it simple for IT admins to keep proper track of Box Notes migration along with the migration of other files and folders stored in the Box cloud. All reports offer a 360° view of the migration process.
Automatic report generation
Batch-wise reporting
Segregated report metrics
Simply layout ensures easy validation