Cloud technology is an exciting development that has made life easier for many people. In "the cloud," a file is stored in an online server and can be accessed from any device, including smart phones and tablets. Thus, this technology has wide applications for professionals who are at times required to access data from remote places. Because it is tough to carry a PC, or even a laptop computer, with you everywhere you go, users find great comfort in the way that cloud file storage enables them to easily access their files from portable devices.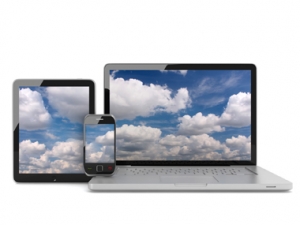 The concept of cloud file storage is not new. It began with Apple storing music files in the cloud and making them easily accessible to users from devices like iPods, iPhones, and iPads. Later, Amazon also moved into cloud technology with their Kindle devices. Still, the fact is that, while cloud technology is not new, helping the public understand and navigate cloud file storage presents some unique challenges.
Since its inception, there has been a huge demand for cloud technology in the computer and technology markets. As a result, many cloud storage services for the PC have been developed, and users can now enjoy the benefits of cloud file storage and management with PC-based services like Dropbox, Box, and Google Drive.
What are the System Requirements for Cloud Storage?
The system requirements for using a cloud storage service like Google Drive, Dropbox, or Box are basically the same. Any of these services are compatible with most electronic devices, such as PCs, laptops, smart phones, and tablets, regardless of processor or memory capacity.
However, the ability to sync files stored on the cloud does depend on your device's processor capacity and network availability. While one can easily create and use multiple cloud accounts, it can be quite difficult to synchronize files stored on different services.
So, the question becomes: what software can simplify cloud file management by allowing users to easily sync files from multiple cloud storage services? The answer is CloudFuze.