Wasabi to Dropbox Single-User Migration Guide
Do you have fines in your personal Wasabi account that you wish to migrate to Dropbox? Whether you are migrating a few GBs or a few TBs of a file, CloudFuze will be able to transfer all the data at superfast speed. All while saving your internet resources. In this migration guide, we explained how users can transfer files from Wasabi to Dropbox (single-user/non-business) using CloudFuze.
Step 1: Create a CloudFuze Account
Go to webapp.cloudfuze.com and create your account. If you already have an account, enter your login details to go to the webapp dashboard.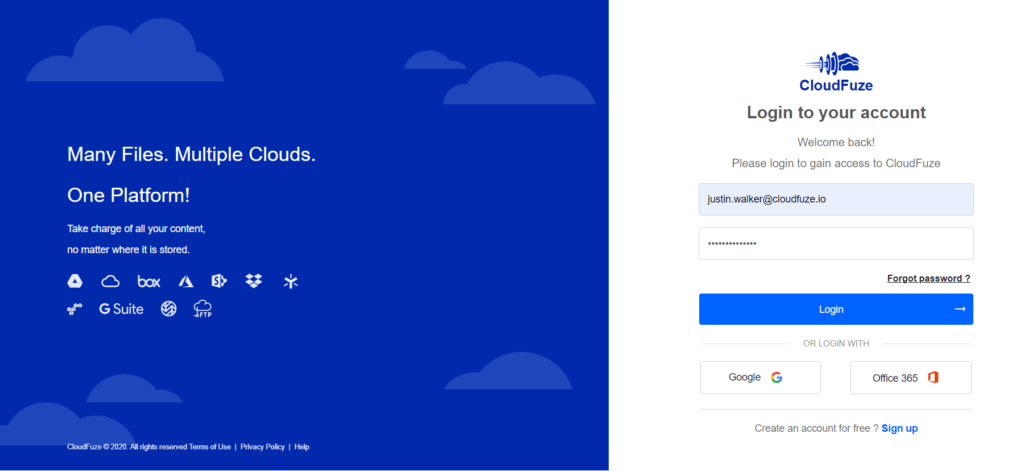 Step 2: Add Your Wasabi Account to CloudFuze
Once logged in, locate the Wasabi logo under the list of personal clouds.

Step 3: Authorize Your Wasabi Account
To authorize your Wasabi account, enter your login credentials and access information in the popup window.

Step 4: Add Dropbox Account
Same way, click on the Dropbox logo to add it to CloudFuze.

Step 5: Authorize Your Dropbox Account
Enter your Dropbox account sign-in credentials on the pop-up window.

Step 6: Authorize Your Dropbox Account
Click on the Allow button to provide access to CloudFuze.

Step 7: Verify Cloud Addition Process
Go to the Clouds section by clicking on the Clouds icon. Then, click on the Manage Clouds tab. You should be able to see both Wasabi and Dropbox being added there.
Step 8: Start the Migration
Click on the Migrate button as highlighted in the image.

Step 9: Select Source and Destination Clouds
Select source as Wasabi and destination as Dropbox since you trying to migrate from Wasabi to Dropbox.

Step 10: Select Data to Migrated
Select a few files or folders or the entire root content based on your migration needs.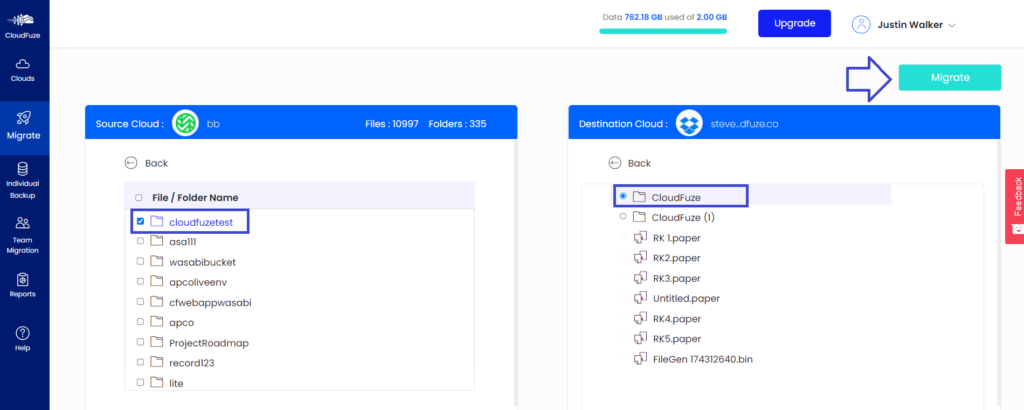 Step 11: Preview and Confirm
Preview your migration preferences and click on the Confirm Migration button.

Step 12: Check Migration Status
Once migration is completed, CloudFuze marks it as processed. You can download the migration report by clicking on the download icon.