How to Upload Files to Box Via Email?
Box platform allows users to upload files in different ways such as browser upload, desktop client sync, and third-party integrations. Box also allows users to upload files to a specific folder through email. In this article, we provided simple steps on uploading files to Box using email. Keep in mind that this feature must be enabled by your company's Box admin for it to work.
Step 1: Log in to Box.com
Go to Box.com and enter your login credentials to sign in to your account.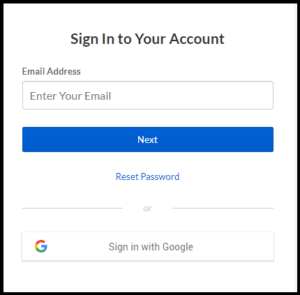 Step 2: Click on Settings Icon
Go to All Files and select a folder to which you want to upload files through email. Click on the ellipsis (…) next to the folder name to open additional settings.


Step 3: Enable Email Upload Option
Select the checkbox and allow uploads to that folder. You select overwrite option if you would like to replace the files with the same name while uploading via email.


Step 4: Copy and Save Email ID
Box now displays an email ID which can be used to send files to that Box folder as attachments. You must provide this email to internal or external collaborators from whom you are expecting files.


Step 5: Click on Save Changes
In the top-right corner of the window, click Save Changes and Exit.


We hope you found this article on Box helpful.