How to Transfer Files from Wasabi to OneDrive?
Do you have files in Wasabi that you wish to transfer to OneDrive? CloudFuze makes Wasabi to OneDrive migration easy as pie and helps users transfer GBs of files quickly. The best part is that the file migration takes part on CloudFuze infrastructure, thus helping users save a lot of internet resources. Follow these simple steps to start moving your files from Wasabi to OneDrive.
Migration Prerequisites:
A CloudFuze account with paid subscription (free trial available)
Wasabi login credentials
OneDrive login credentials
Step 1: Create a CloudFuze Account
Head to webapp.cloudfuze.com and create a CloudFuze account with your email or social accounts.
CloudFuze offers a free limited trial for users who want to test its migration capabilities. Users may have to subscribe to a paid plan for complete data migration needs.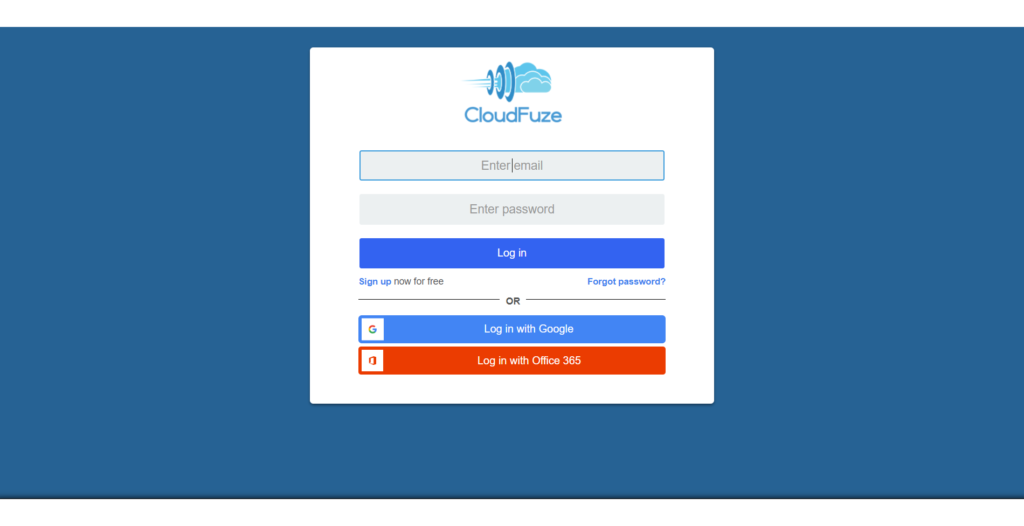 Step 2: Add and Authorize Wasabi Account
Once you created your account and logged in to CloudFuze, locate the Wasabi icon under the personal clouds list and click on it.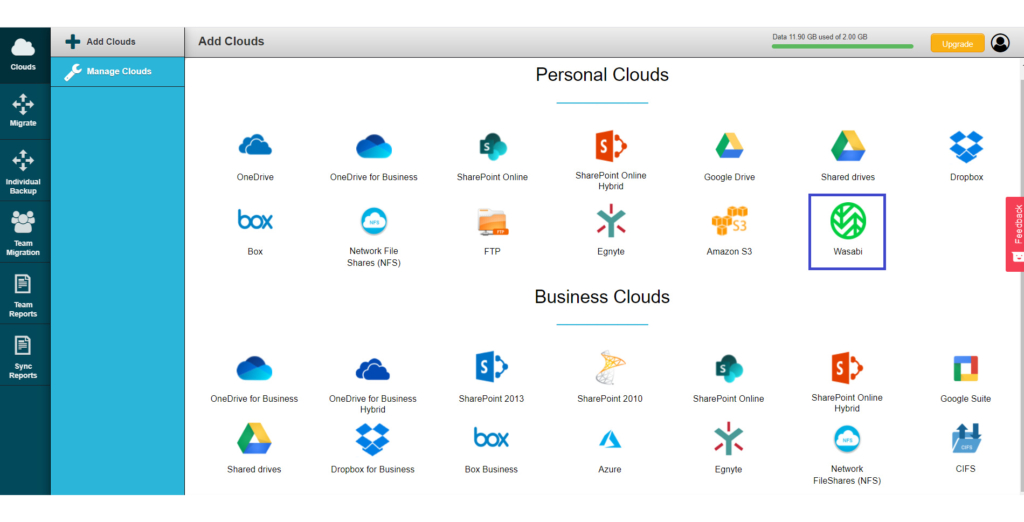 Step 3: Enter Your Wasabi  Login Credentials
When prompted, enter your Wasabi login credentials in the dialog box and click on the Add button.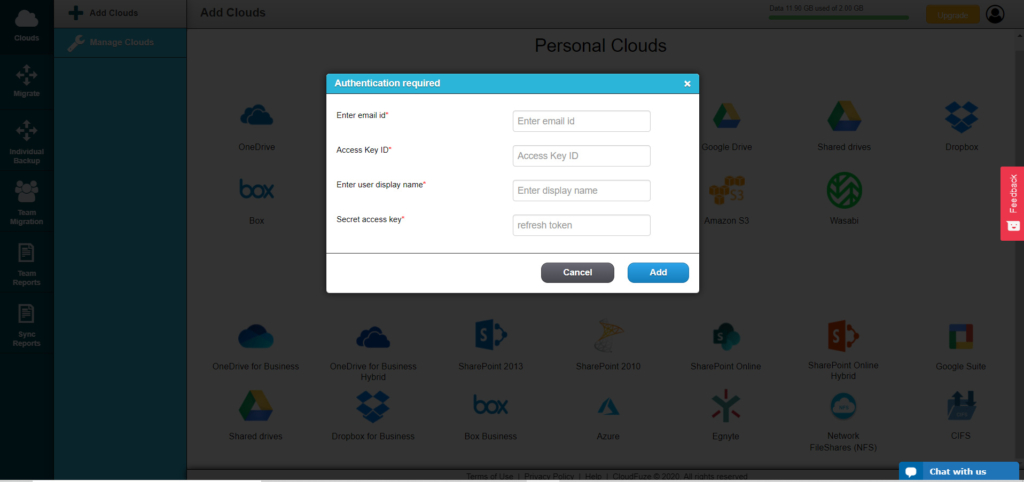 Step 4: Check Whether Wasabi is Added Successfully
Now, click on the Clouds logo in the left-navigation menu and click again on the Manage Clouds tab. By this time, you should be able to see Wasabi being added here.


Step 5: Add your OneDrive Account
Similarly, add your OneDrive by clicking on the OneDrive logo seen under the personal clouds list.


Step 6: Authorize OneDrive
Enter your OneDrive login credentials and click on the Next button to authorize it.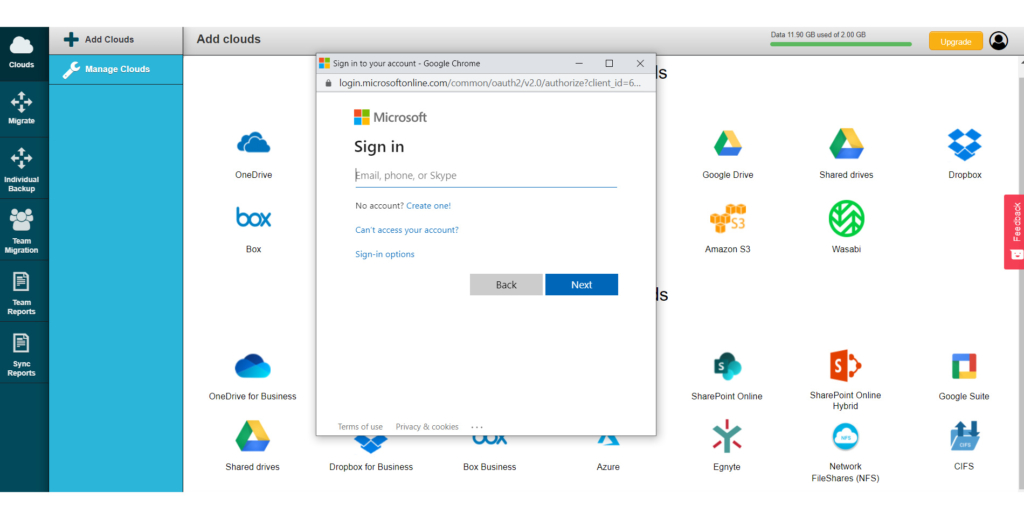 Step 7: OneDrive Has Been Added
Go back to the Manage Clouds section once again. You should now be able to see both Wasabi and OneDrive listed there.


Step 8: Click on the Migrate Button
Once the two clouds are added, the next step is clicking on the Migrate button.


Step 9: Select Wasabi As a Source and OneDrive As a Destination
Since we are migrating files from Wasabi to OneDrive, you must choose Wasabi as a source and OneDrive as a destination. If you choose vice-versa, content from OneDrive will be migrated to Wasabi.


Step 10: Select Files or Folders You Want to Migrate
CloudFuze allows you to migrate a specific file or folder, a set of few folders, or even the entire root content.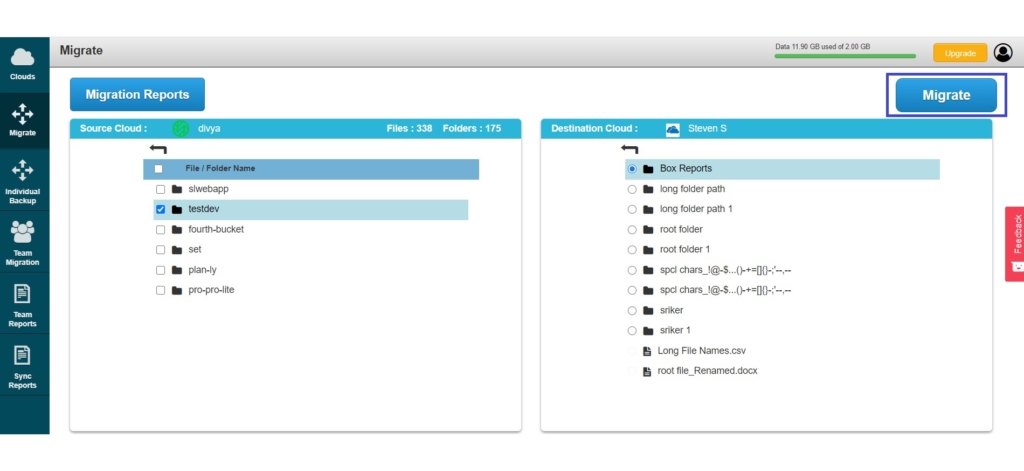 Step 11: Confirm Migration
Preview your migration settings once and click on the Confirm Migration button.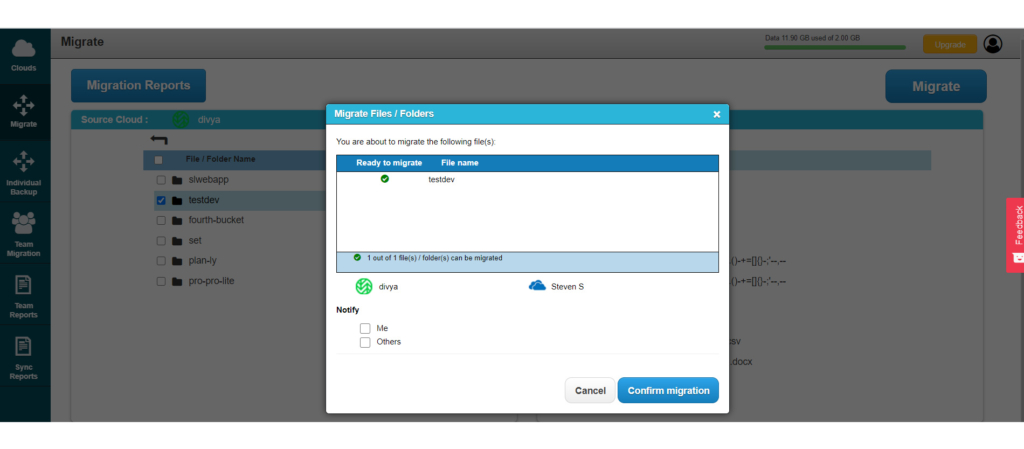 Step 12:  Migration is In Queue
This status indicates that CloudFuze is preparing your files for migration.


Step 13: The Migration is In Progress
This status indicates that the file migration process is currently under progress.


Step 14: Migration Has Been Processed
Once the Wasabi to OneDrive migration is completed successfully, the status will be changed to Processed.