How to Transfer Files from Wasabi to Google Drive (Consumer Migration)
CloudFuze now supports data migration between Wasabi and Google Shared Drives. Keep in mind that this article talks exclusively about data transfer between Wasabi and Google Shared Drives (and not Google Drive.) Continue reading this article to learn more about transferring large data from Wasabi to Google Shared Drives.
Step 1: Create a CloudFuze Account
Go to webapp.cloudfuze.com and create a CloudFuze account. You can create a free trial account to test the service.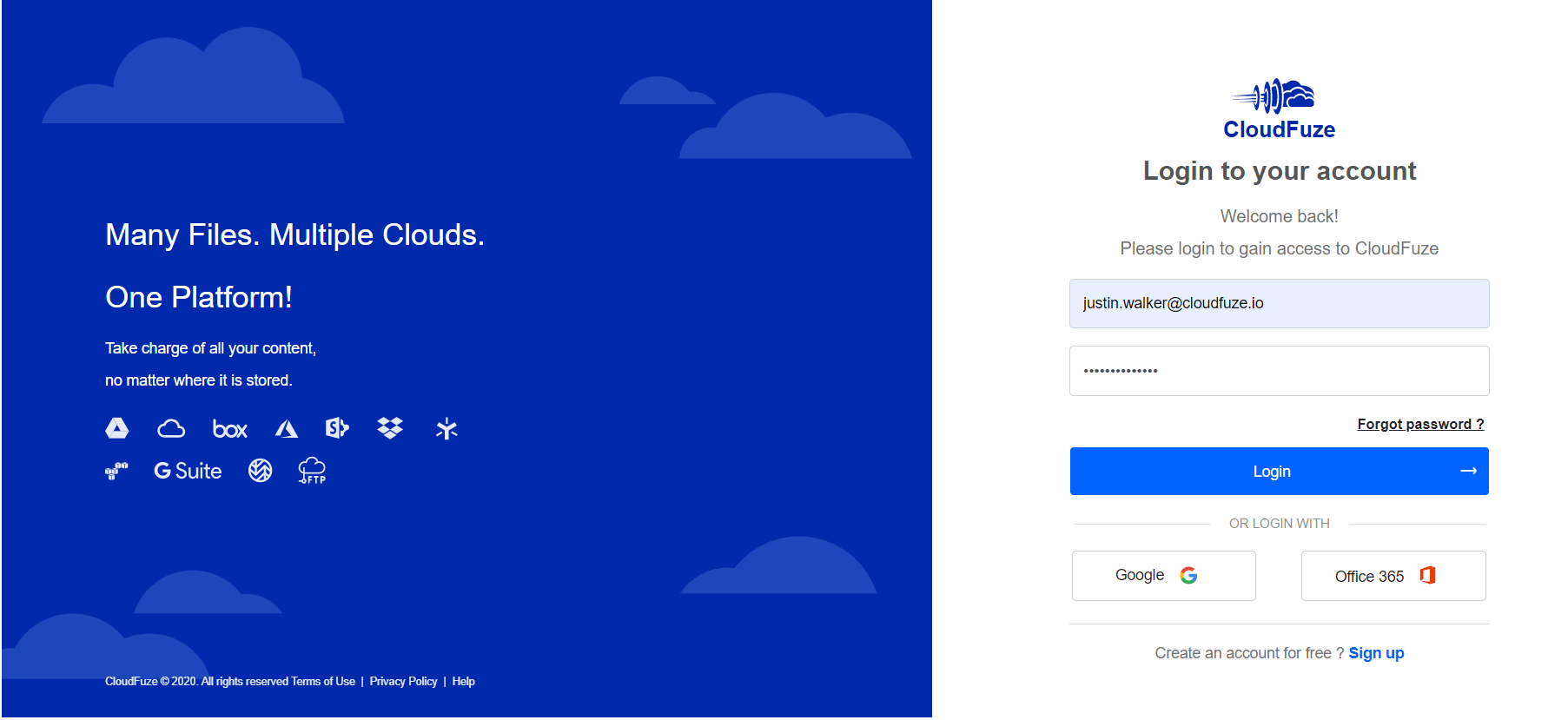 Step 2: Add Wasabi Account to CloudFuze
Search for Wasabi cloud under the personal clouds list and click on it. A popup will appear where you need to enter the Wasabi login details.


Step 3: Authorize Wasabi Account
Enter your Wasabi login information and click on the Add button.


Step 4: Add Google Shared Drives
Click on the Shared Drives logo and enter your Google account's login details. Click on the Next button.


Step 5: Authorize Google Account
Click on the Allow button to complete the authorization process.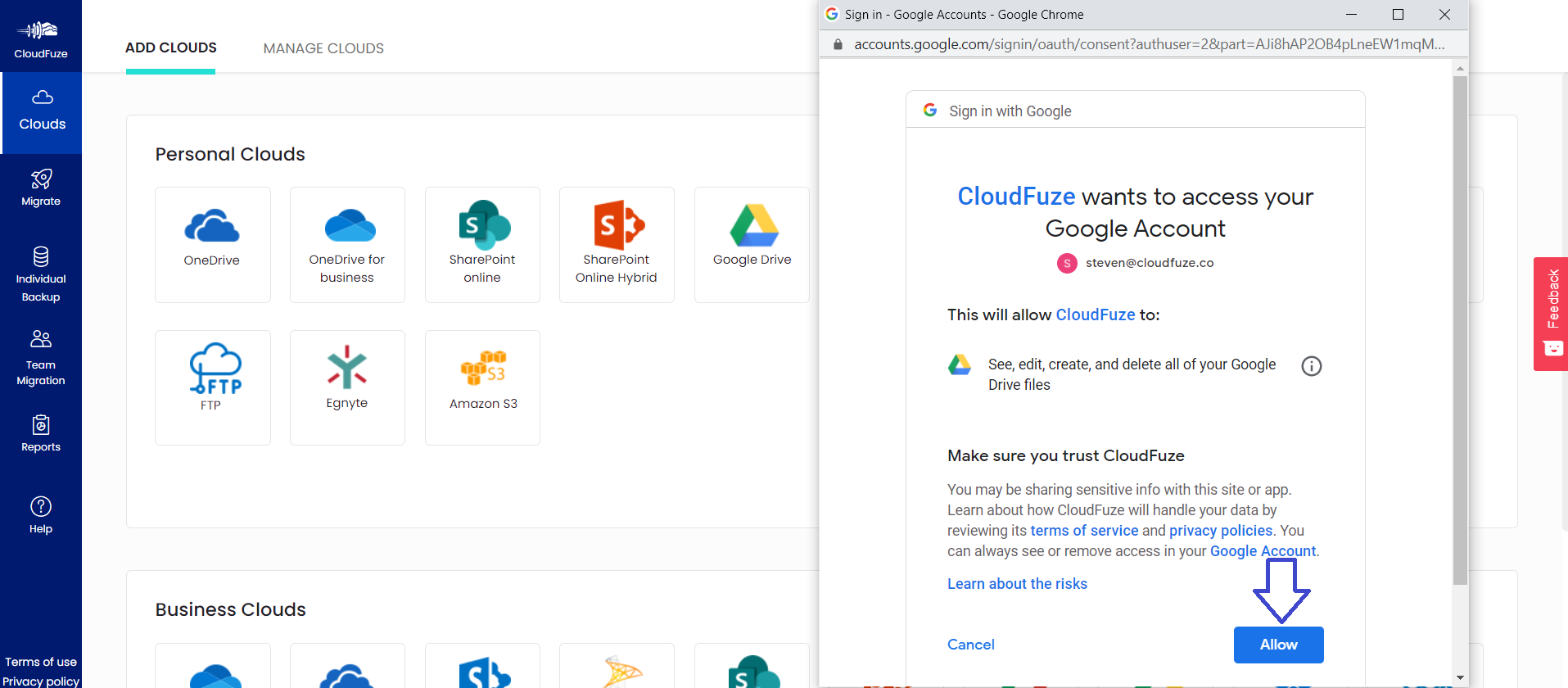 Step 6: Verify Added Clouds
Click on the Clouds logo on the left. Then, go to the Manage Clouds tab. You should now see both clouds being added there.


Step 7: Start the Migration
Click on the Migrate button on the left.


Step 8: Select Source and Destination Clouds
Select Wasabi as the source and Google Shared Drives as the destination.


Step 9: Select Files to be Migrated
You can choose a few files or the entire data in the root to migrate.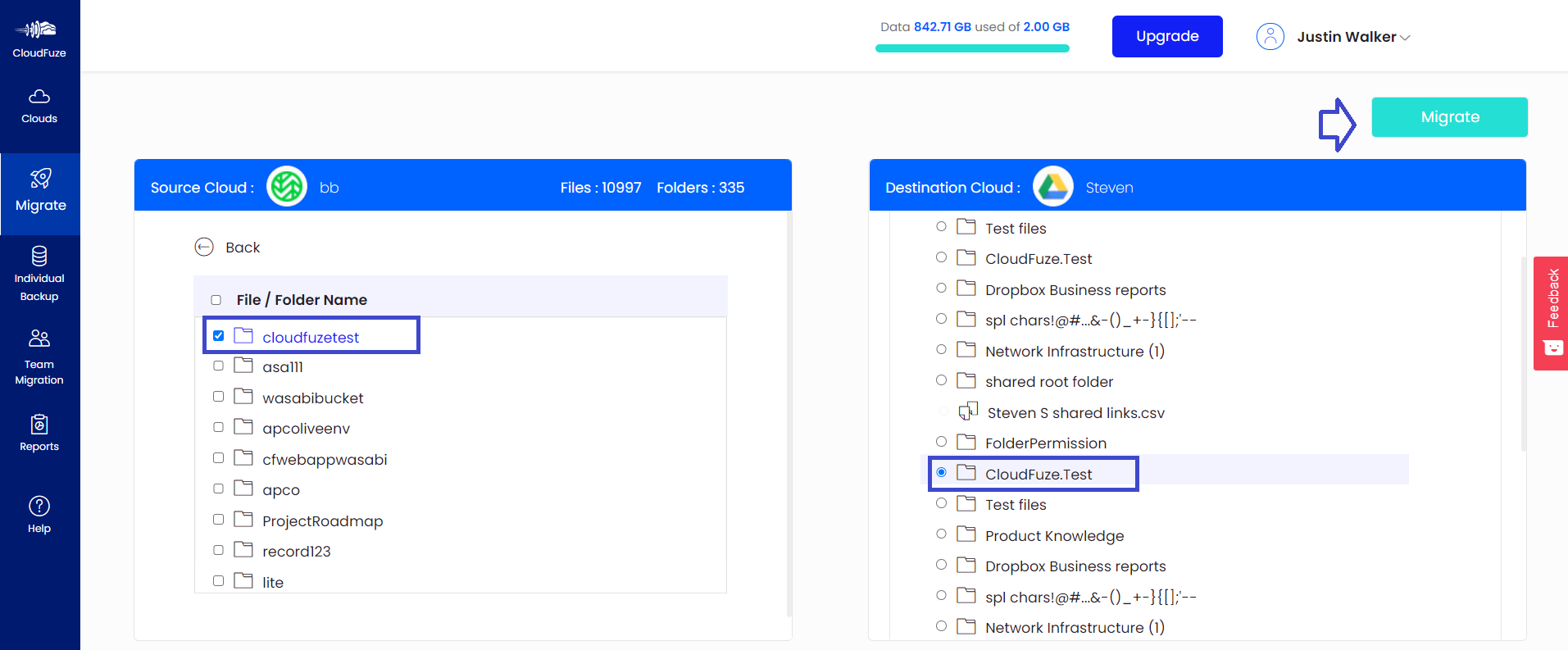 Step 10: Preview and Confirm the Migration
Click on the Confirm Migration button to start the file transfer process.

Step 11: Check Migration Status
Once the migration is completed, the status in the migration job will be marked as completed. You can download the detailed migration report by clicking on the download button.