How to Set up File Version Limit in a Box Business Account
The file versioning feature of Box saves the older versions of a file while the user continues updating it. The feature can be commonly seen in almost all business cloud storage services including Box. The box is one of the best on the market when it comes to the file versioning feature as it allows IT admins to configure how many versions of a file they want to save. Companies that put a high focus on data security can increase the default limit on the number of file versions. Follow these simple steps to increase or decrease the file version limit in a Box business account.
Step 1:  Log in to Your Box Account
Go to Box.com and enter your login credentials to go to your homepage. Note that you must be a Box admin to perform this task.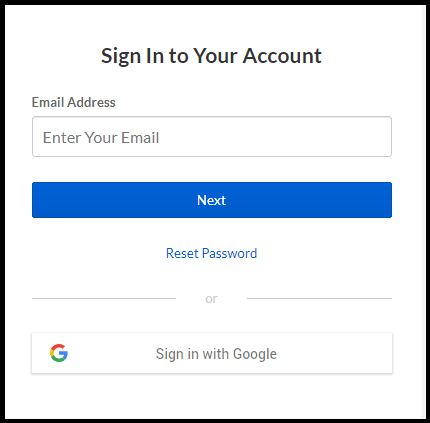 Step 2: Go to Admin Console
Click on the Admin Console link to access the Box admin dashboard.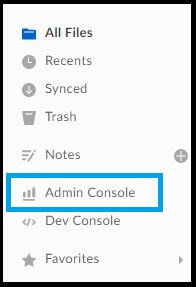 Step 3: Click on Enterprise Settings
Locate the Enterprise Settings in the menu and click on it. The Enterprise Settings module allows Box admins to apply org-wide settings.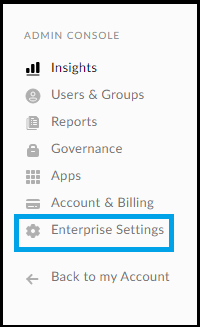 Step 4: Select Custom Setup Page Displays
Click on the Custom Setup to access the custom setup module. You will find a custom file version limit feature there.


Step 5: Set up New Version Limit
Now, click on the dropdown next to the File Version Limit options and select a preferred number. The maximum file versions Box allows are 50.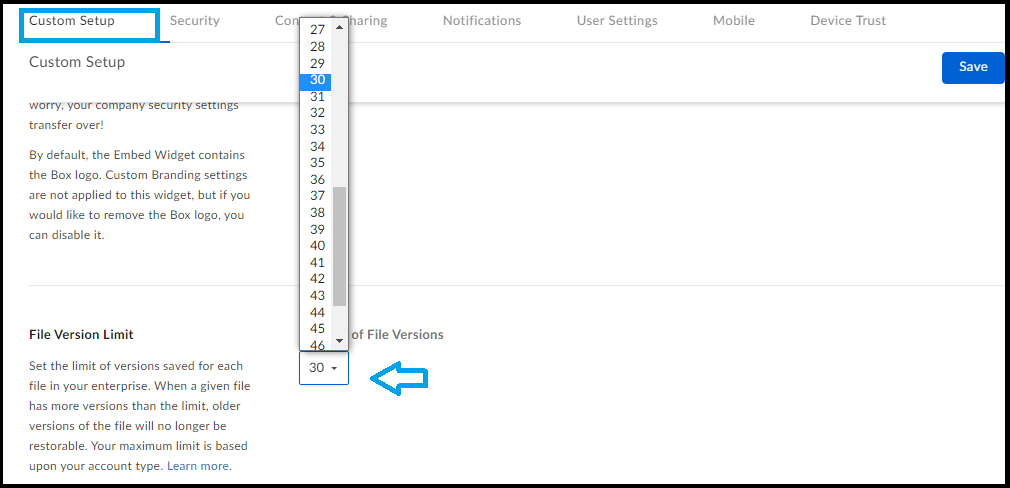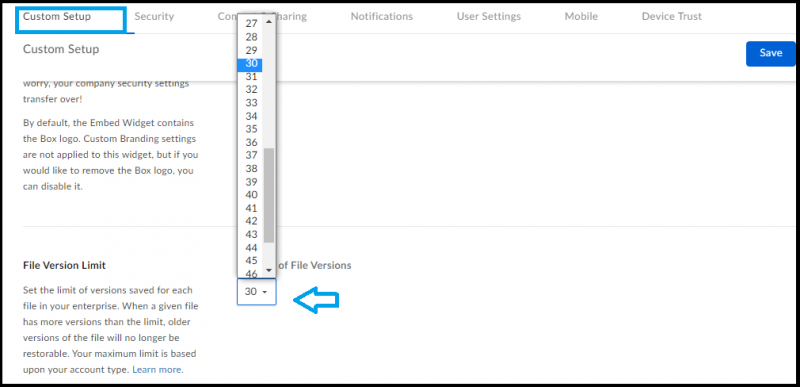 We hope you found this article on Box helpful.