How to Hide or Show New Features in Office 365
An Office 365 can enable or disable certain features in Office 365 apps for the end-users. For instance, admins can hide or show a certain feature in Office applications. Office 365 admins can also preview the "What's New" content for a channel and manage the release of the content. In this article, we described how to enable or disable Office 365 features for end-users using "Office What's New".
Step 1:  Go to Office 365 Admin Center
Go to admin.microsoft.com or office.com and enter your Office 365 admin login credentials and access the admin dashboard.


Step2: Click on Org Settings
Locate Org settings under main settings and click on it.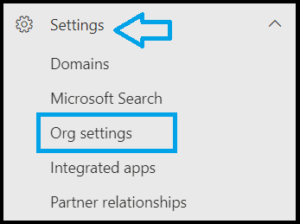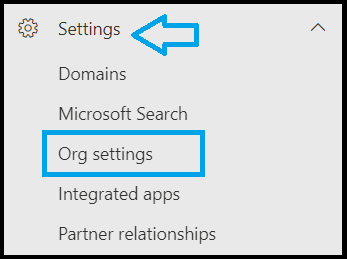 Step 3: Go to "Office What's New Management"
Locate the "Office What's New Management" tab to manage settings.


Step 4:  Select One or More Features
Select features you want to check and click on the Show icon. Now, you can see a popup window that shows the feature name, description, and the release version.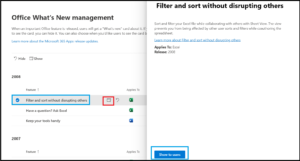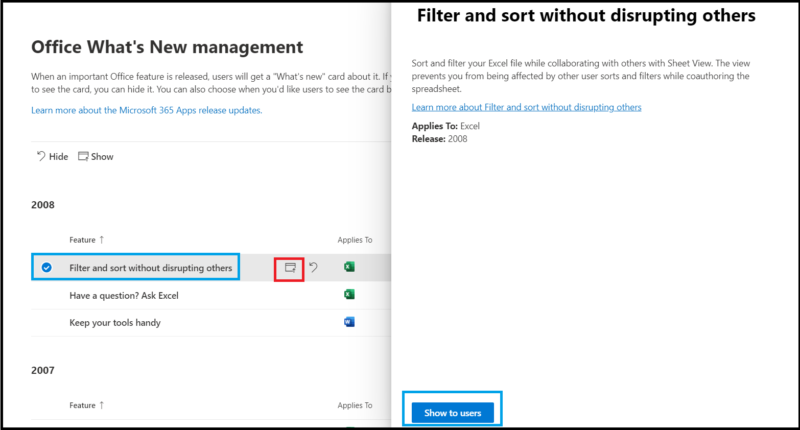 Step 5: Choose to Hide from Users
The status shown by default indicates the information is shown to default users unless the admin decides to hide it.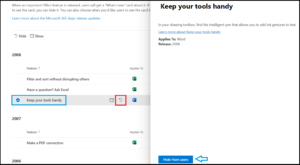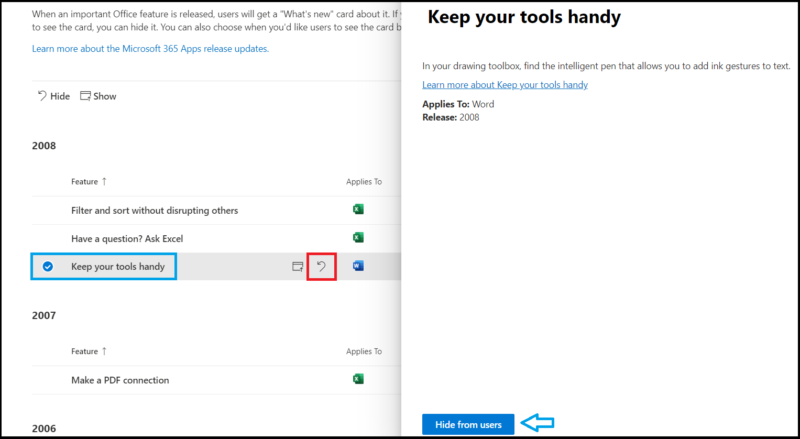 We hope you found this article on Office 365 useful.