How to Customize a SharePoint Site Look and Feel
SharePoint sites can be customized to look different by adding a custom logo, title, and description. Having a logo and information like title and description helps collaborators recognize their sites quickly. In this article, we provided quick steps on customizing a SharePoint site for its look and feel.
Step 1:  Go to a SharePoint Team Site or Communication
Log in to your SharePoint account using Office 365 login credentials. Then, go to the team site or communication site of your choice.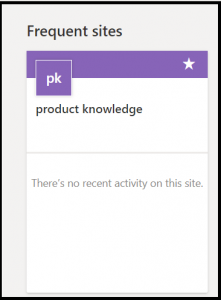 Step 2: Click on Site Contents
Click on the Site Contents link in the menu on the left. Now, click on the Site Settings link in the top right corner of the page.

Step 3: Click on the Title, Description, and Logo Link
Locate the Loo "Look and Feel" link in the Settings page and click on it.

Step4: Fill in the Details
Title : Give your SharePoint site a title
Description : Describe your site in a few words. This also makes the site easily discoverable.
Logo : Upload a logo that describes the site well.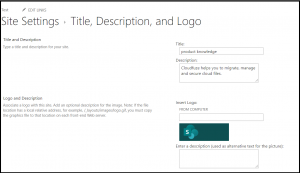 Step 5:  Upload the Logo
Upload the logo file from your computer and click on the OK button.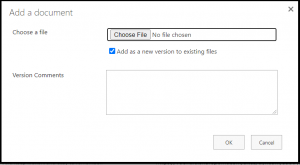 Step 6: Provide Alternative Text for the Logo Image
(Optional) Enter a description for alternative text for the logo and then click on the OK button.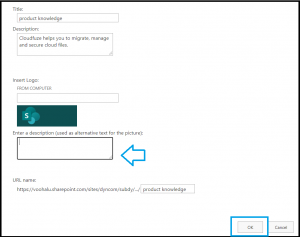 We hope you found this article on SharePoint helpful.