How to Add Outlook Calendar to Dropbox
Email and calendar ecosystems of Google and Office 365 are helping both companies grow at a rapid pace. Companies like Dropbox don't have built-in email or calendar capabilities. With that said, Dropbox users can still have Outlook or Google calendars added to their Dropbox account for seamless communication and collaboration. In this article, we showed simple steps to add Office 365 Calendar to Dropbox.
Step 1: Log in to Your Dropbox Account
Go to Dropbox.com and enter your login credentials. Anyone with a Dropbox account irrespective of the account type or privileges can add Microsoft Calendar.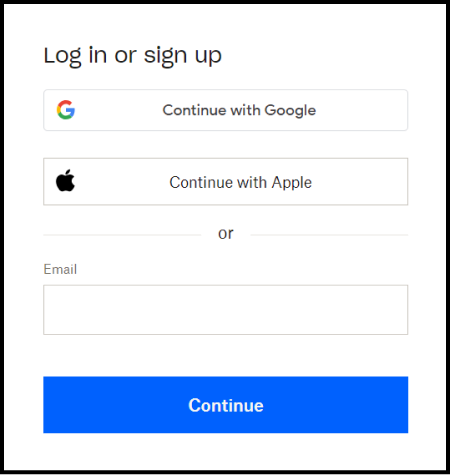 Step 2: Click on App Center
Locate the App Center link in the left navigation menu list items. Click on it. This will take you to the page where you can add third-party apps and integrations to your Dropbox account.
Step 3: Search for Outlook
Search for "Outlook" by typing it in the search bar. Locate this "Outlook Calendar and Contacts" app from the search results and click on it.


Step 4: Click on Connect
Read the description of the app and understand what it does. Then, click on the Connect button.


Step 5: Enter Your Microsoft Account Login Details
When you click on the Connect button, a small popup appears seeking your Microsoft credentials. Enter your login details there and click on the Next button.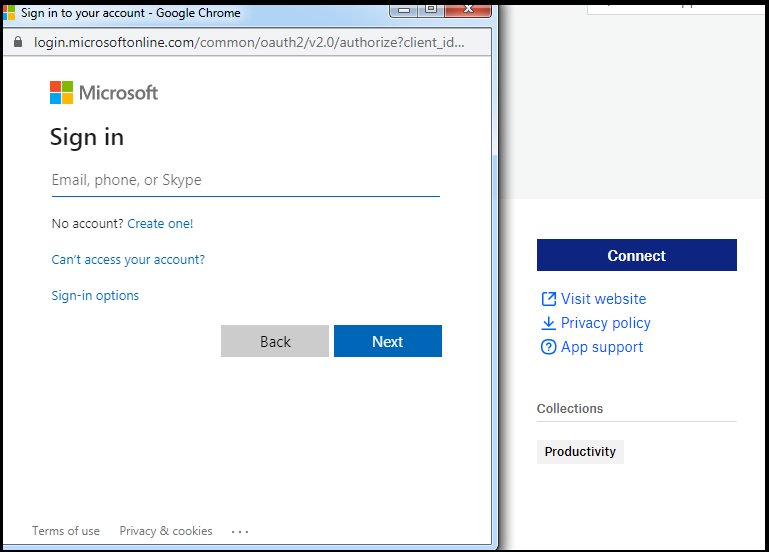 Step 6: Review the Permissions
The app requires access to your Microsoft account to fetch your Calendar/Contact information to Dropbox. Review all the requested permissions and click the Accept button.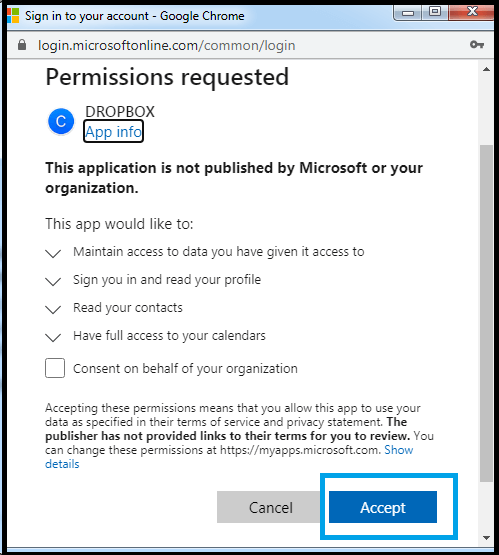 Step 7: Calendar Has Been Added
The app is installed successfully. You can now have your Microsoft Calendar/Contacts right in your Dropbox account.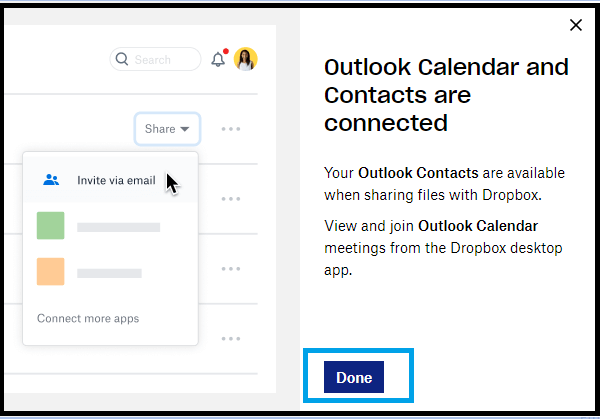 We hope you found this article on Dropbox helpful.