How to Add and Authorize Clouds to a CloudFuze account
If you are planning to migrate files from Dropbox to Google Drive, here is the detailed tutorial that lets you do it easily and quickly. CloudFuze helps Dropbox users move a few files or entire data over to Google Drive very quickly. The tool not only saves time but also potential bandwidth outages. Using CloudFuze is easy as pie. All one needs to do is sign up, add their clouds, and initiate the migration!
Here are the steps to transfer files from Dropbox to Google Drive.
Migration Prerequisites:
CloudFuze Account
Dropbox login credentials
Google Drive Credentials
Step 1: Create a CloudFuze account and Login
Visit webapp.cloudfuze.com and create an account with your Email id and Choose a password to secure your CloudFuze account and click on the Signup button.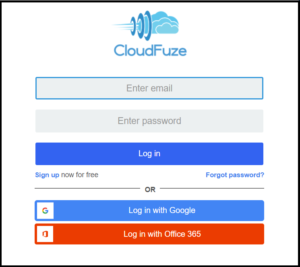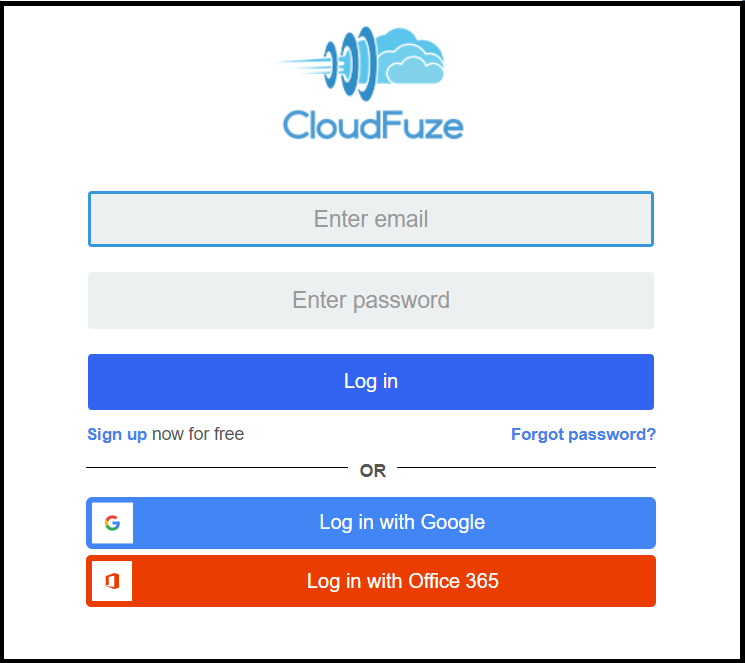 Step 2:  Add Dropbox Account to CloudFuze 
Locate the Dropbox logo under the list of Personal clouds and click on it.


Step 3: Enter your Dropbox authentication details.
Enter your DropBox admin login credentials in the popup and click on the "Sign In" button.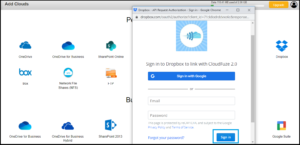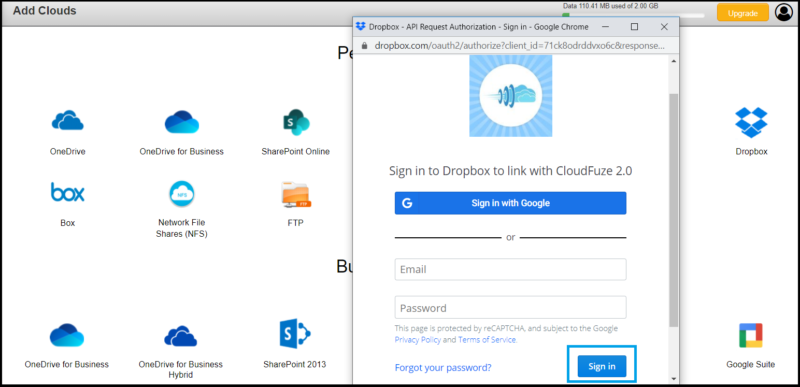 Step 4:  Now, Add and Authorize the Dropbox Account
Just click on the "Allow" button to access your Dropbox account button. Please keep in mind that CloudFuze will not save your password. The platform uses the OAuth protocol, which is the same as what happens when you create a website or app account with your Dropbox account.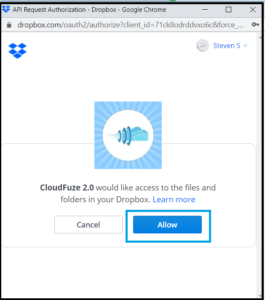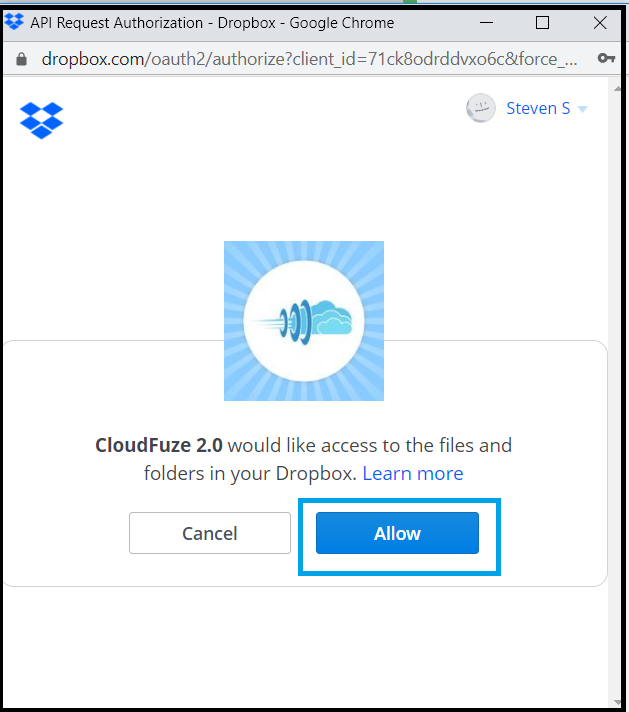 Step 5: Verify Cloud added successfully 
You will find your newly added OneDrive account over there. If you don't find OneDrive in there, then you must repeat the cloud-adding procedure until you successfully add it.


Step 6: Identify the Google Drive Personal Icon and Click on it.
Add your GoogleDrive account in the same way you added Dropbox. Click on the Google Drive logo under the personal clouds list.


Step 7: Enter your Google Drive account credentials 
Enter your Dropbox sign-in credentials on the pop-up window.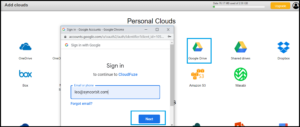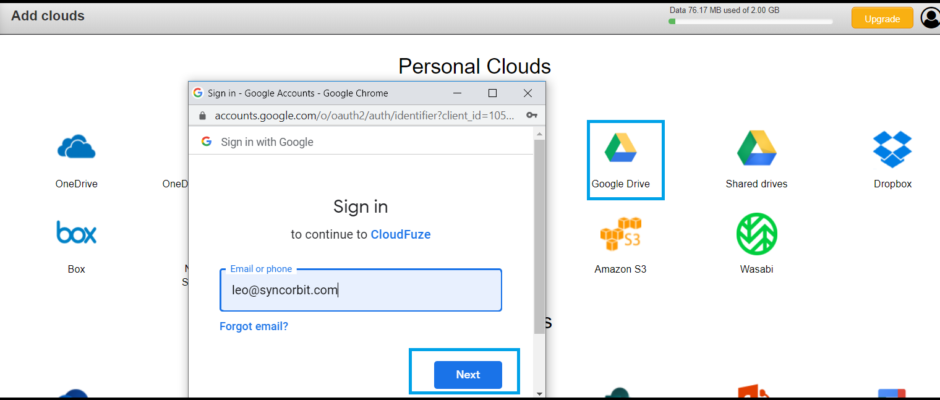 Step 8: Allow Access to CloudFuze
Click on the "Allow" button to access grant access to CloudFuze.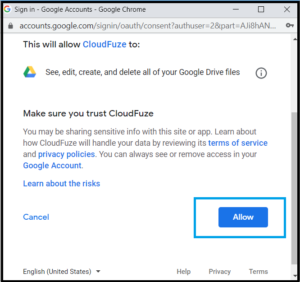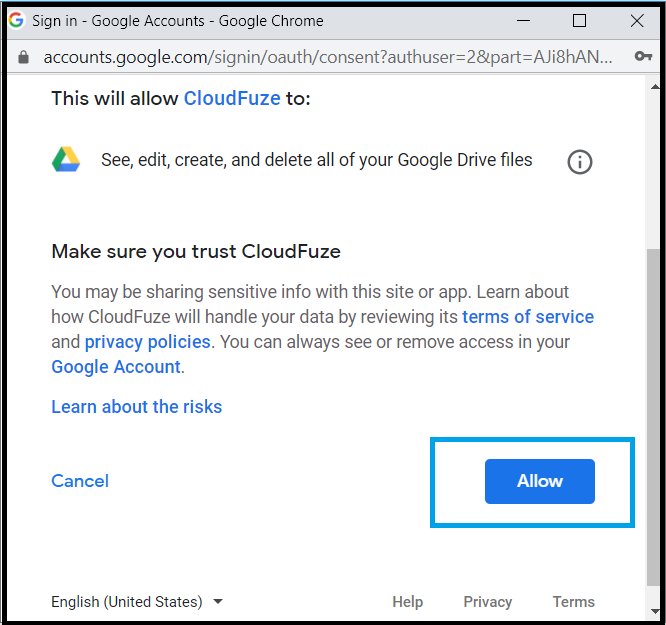 Step 9:  verify clouds Added Successfully
Head to the Clouds section of the webapp by clicking on the cloud logo in the left navigation menu. You should be able to see both Dropbox and Google Drive accounts under the Manage Clouds tab.


We hope you like this tutorial and find it useful.