How to Add a New User to Box Account
If you are new to Box and researching ways to add a new user account to your company's Box account, simply follow the instructions below. Note that you must be a Box admin to perform this task. Box offers different ways to add new users. Users can be added one by one or bulk using an excel sheet.
Step 1:  Log in to Box.com Account
Go to Box.com and enter your admin login credentials.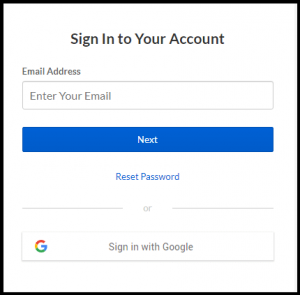 Step 2:  Go to Admin Console
Click on the Admin Console link in the menu. This will take you to the Box's admin dashboard where you can apply org-wide settings, including adding new Box users.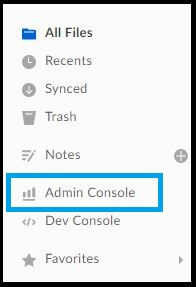 Step 3:  Click on Users & Groups
Now, click on the User and Groups link that you can find in the admin console menu. This will take you to the page where you add, delete, and manage users.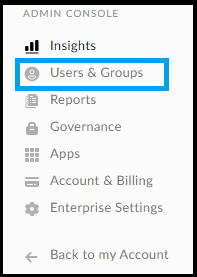 Step 4: Add a New User
Locate the +Users button under the Managed Users tab and click on it.


Step 5:  Enter New User Details
Enter the user details like name and email alias. You can limit the storage quote or let the user use unlimited (as per the plan). Box admins can also change the default language for a user.

Step 6:  Set Access Permissions
You can allow or disallow access to:
Shared contacts

Box Sync

Device Pinning

External Sharing
In addition to that, you can add the user to a group and set access permissions there.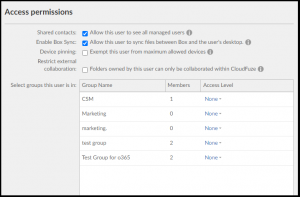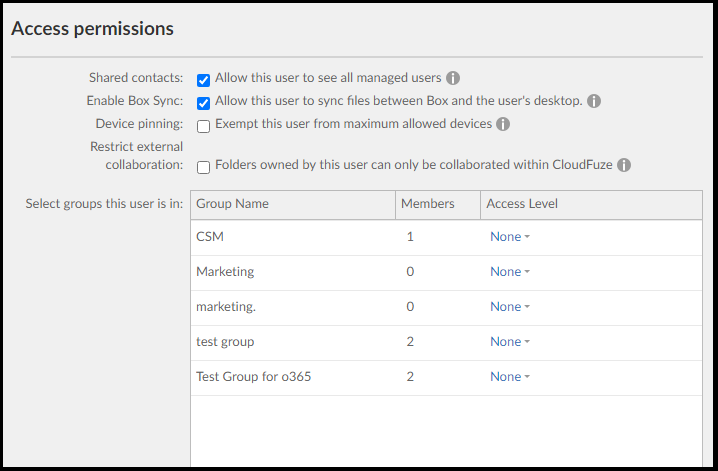 Step 7:  Grant Access to Shared Folders
Select folders that the user can access and set access permissions. Once done, click on the add user and the user will be added successfully.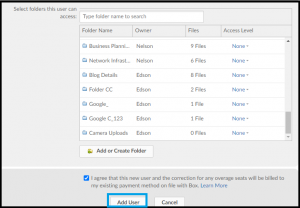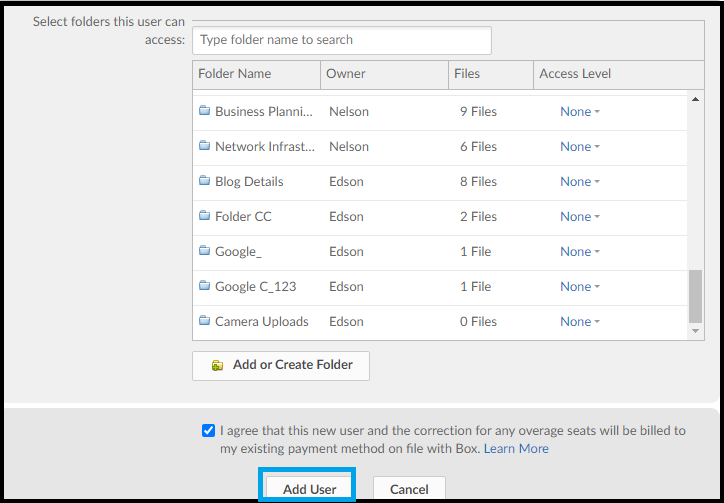 We hope you found this article on Box helpful.