How to Access G Suite Admin Login in Different Ways
Google provides different ways for G Suite admins to access the admin dashboard. Whether you are using a laptop/desktop or a mobile phone, there is always a convenient way to login to the dashboard conveniently and securely. In this video, we discussed different ways G Suite admins can log in and explore their company's G Suite account.
Step 1: Install Google Admin Android App
Google offers an app for G Suite admins in Google Playstore. While the app isn't as robust as the web version, but you can still carry out regular or repetitive tasks. You can also manage users from this app.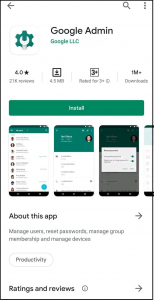 Step 2:  Go to admin.google.com
Another simple and popular way of accessing Google Admin is typing the admin URL directly in the browser. The admin URL is admin.google.com. The URL is not exclusively meant for G Suite admins. Any user with a Google account can open but with limited options to manage.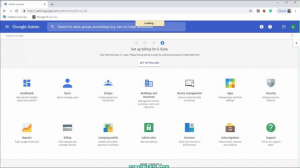 Step 3: Access it from Google.com App Bar
Go to Google.com. Click on the sign-in button and enter your G Suite admin credentials. It will again come back to Google.com.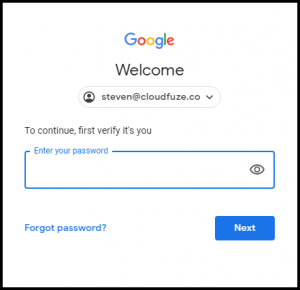 Step 4: Click on the App Launcher
Now click on the app's icon located on the right top corner of the Google.com homepage.

Step 5: Choose Google Admin
Expand the app's icon and click on the Admin icon. It will take you to the G Suite admin account dashboard.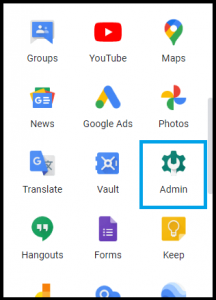 We hope you found this article on G Suite helpful.