FTP to SharePoint Single-User Migration Guide
In this tutorial, we will describe how FTP users can migrate their files to SharePoint Online (personal/single-user) using CloudFuze. By using CloudFuze, one can not only speed up their migration but also save a lot on data charges. In order to migrate, you need to have login credentials of FTP and SharePoint accounts.
Step 1: Create a CloudFuze Account
Go to webapp.cloudfuze.com and create a CloudFuze account. CloudFuze offers a limited free trial for users who want to test the service. In order to use for a complete migration, you must subscribe to a paid plan.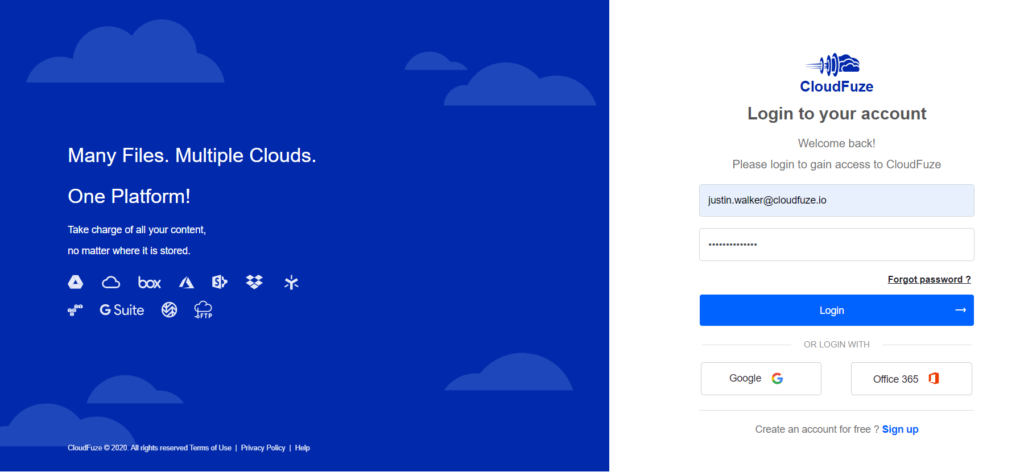 Step 2: Add Your FTP Account
Click on the FTP logo that you can find under the list of personal clouds.
Step 3: Authorize Your FTP Account
Enter your FTP login/access details and click on the Next button.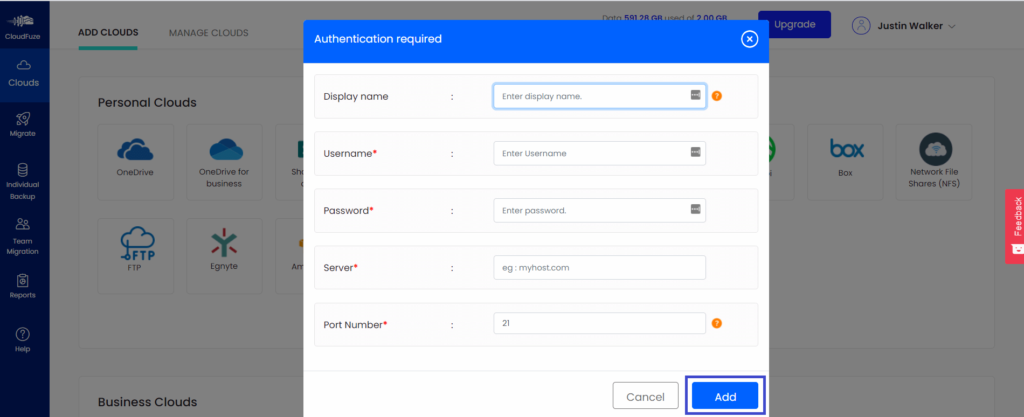 Step 4: Click on the SharePoint Logo
Now, click on the SharePoint logo in the personal clouds list.

Step 5: Authorize Your SharePoint Account
Enter your SharePoint/Office 365 login credentials and click on the Next button to authorize it.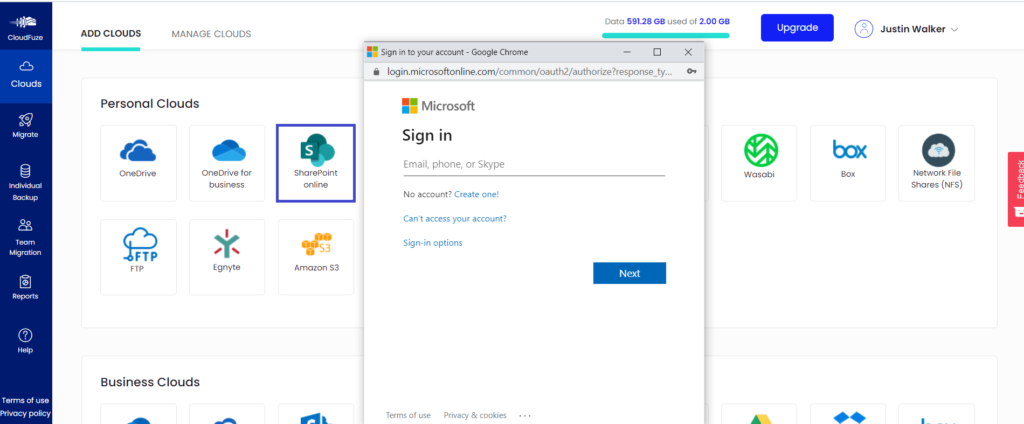 Step 6: Verify Cloud Addition Process
Click on the Clouds icon in the menu. In the Clouds page, now click again on the Manage Clouds tab. Both FTP and SharePoint accounts should be displayed there.

Step 7:  Start the Migration
Click on the Migrate button on the left -hand side of the webapp

Step 8: Select Source and Destination Accounts
Select FTP from the source side and SharePoint online as Destination and click on Migrate

Step 9: Select Files or Folders to Be Migrated
Select files or folders in the FTP account that wish to migrate. Keep in mind that you can migrate entire root data in FTP to SharePoint Online.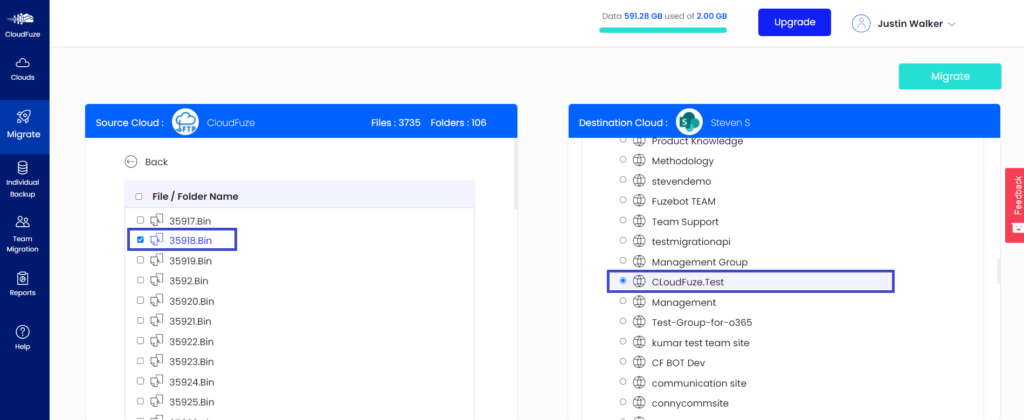 Step 10: Confirm Migration
Review your migration preferences and click on the Confirm Migration button if everything looks good.

Step 11: Cancelling Migration
In-Progress status indicates that the files are being transferred. You can cancel the migration when in progress by click on the cancel icon any time during the migration.

Step 12:  Download Migration Report
When the status turns Process, it means the migration is completed. You can download the migration report by click on the download icon next to the migration job.