Four Google Form Settings You Should Be Aware of
Google forms is a simple and free tool that can be used in many ways from conducting surveys to receiving applications. Google has improved Google Forms a lot in recent years, making it one of the best form tools in the world. Creating a Google Form can be easy but configuring it can be tricky at times. In this article, we described each of the Google form settings clearly.
Open Google Form
Open a form that you create in your Google forms portal.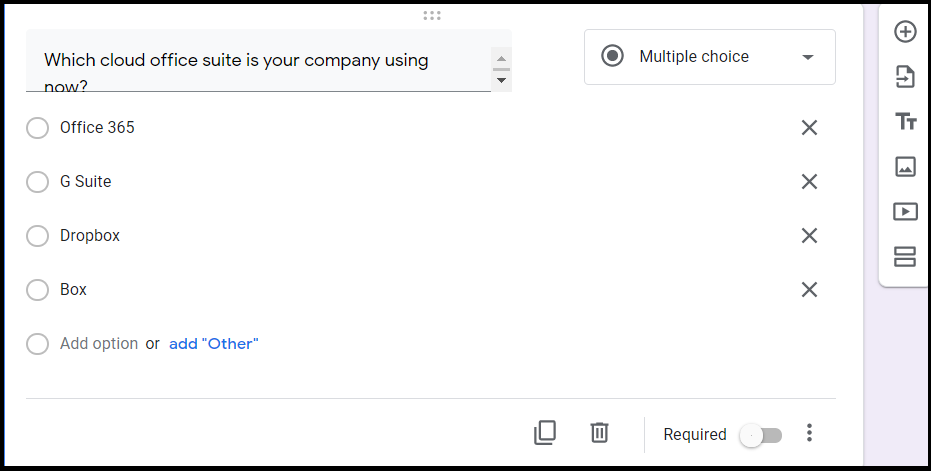 Go to Settings
Click on the settings icon that can be seen on the top right corner of the page.

Collect Email Address
This setting allows you to collect the email address of the person who fills the form. Without this field checked, you will not be able to receive their email addresses.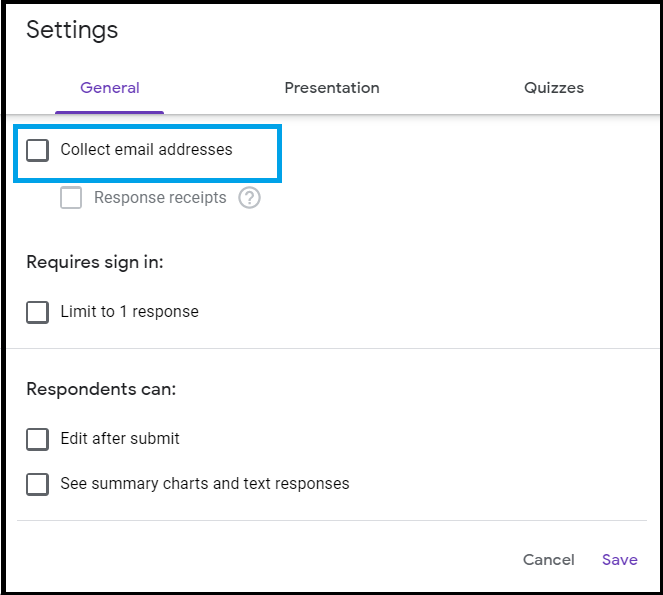 Limit to One Response
By enabling this setting, you will eventually make your form recipients respond with only one response.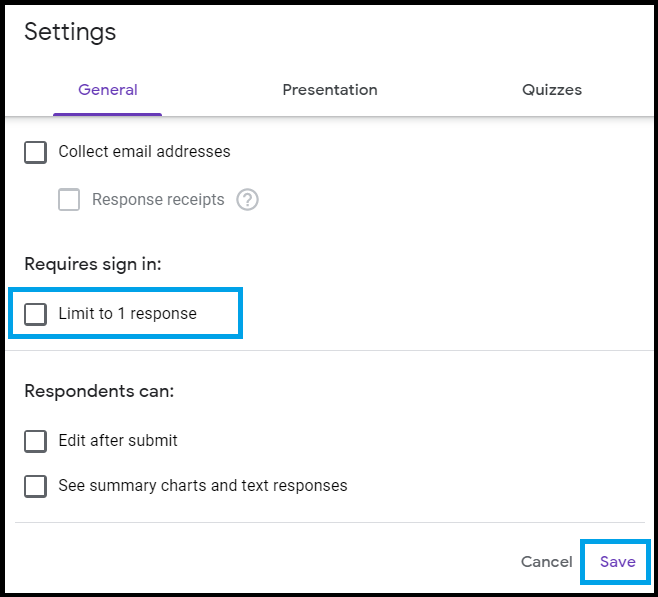 Edit After Submit
This setting provides a way for the recipient to edit their response or responses after submitting. The default option would not allow users to edit their response after submission. If you want to provide such an option, then check the box before saving.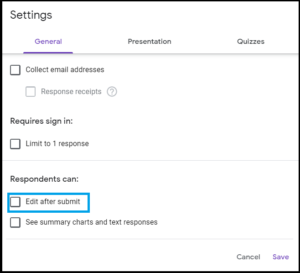 See Summary Charts and Text Responses>
With this setting, users can see a link to the results. Choose all the settings you want to apply and click on the Save button.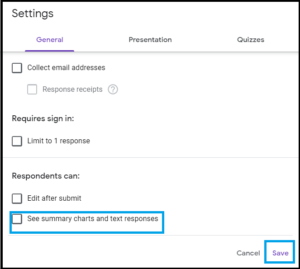 We hope you found this article on Google Forms useful.