Dropbox for business to Gsuite migration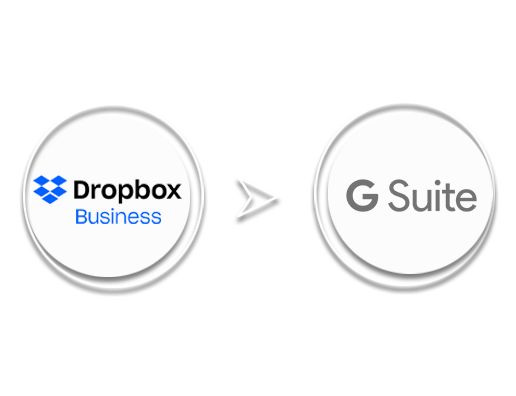 Dropbox for Business is the enterprise cloud storage solution designed to comply with the needs of large organizations.Major capabilities include administration, user management, Unlimited file versioning, file recovery, remote data wipeout, SSO and LDAP integration. Dropbox for Business has been widely adopted by many large organizations due to the security and enterprise grade features along with the simple Dropbox interface for end users.
Gsuite which is the rebranded version of Google apps for work, from Google is a suite for all major Google apps like Google drive, Gmail, Google calendar, Google docs and etc.Gsuite is also widely used in many large corporate environments, Small and Medium companies.
Gsuite offers a complete range of collaborative work environment by Connecting Gmail, Google calendar, Google plus and Google hangouts.Millions of business customers have adopted Gsuite for their business.According to Google, Gsuite has been adopted by Whirlpool, Asics, HP, Shaw Floors, PWC and sales force etc.
Migrate from Dropbox for Business to Gsuite , as it's about migrating data of most valuable organizations and reputed corporate organizations, CloudFuze offers a highly secured and robust platform designed to support the needs of enterprises like multi user transfer, migration of files with permissions and greater control for enterprise IT administrators.
CloudFuze migration team provides dedicated 24/7 support for enterprise migrations by monitoring and optimizing the migration progress.CloudFuze migration team has supported several large scale migrations from Dropbox for Business to GSuite for very large organizations.
To give you an idea, below are the 3 simple steps to Transfer data from Dropbox for Business to Gsuite or Gsuite to Dropbox for Business.
Step 1: Click the 'Migrate' button located on the left-hand toolbar of your CloudFuze dashboard.
.
 This will take you to the file transfer page where all of your integrated cloud accounts should appear.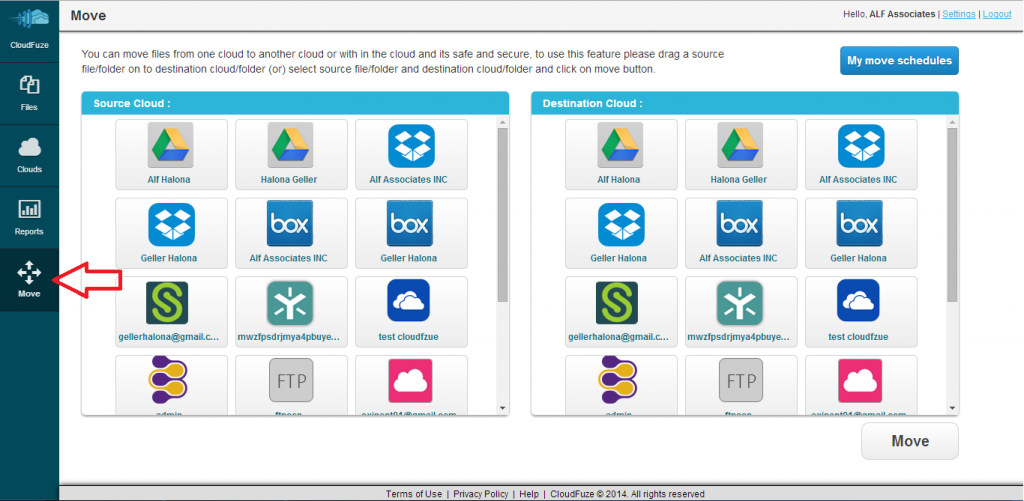 Step 2: Under 'Source Cloud,' click the Dropbox for Business account containing the files you want to move.
.
 Once you click the icon, CloudFuze will show you all of your Dropbox for Business files.
 Check each box corresponding with the folders, files, or photos you want to transfer. If you enter a folder and need to go back for additional selections, click the black arrow located above your opened list of files.
 Then, under 'Destination Cloud' on the right-hand side of the dashboard, click on your Gsuite (Google Drive) account.
 Select one folder in Gsuite (Google Drive) where you would like to place the transferred files.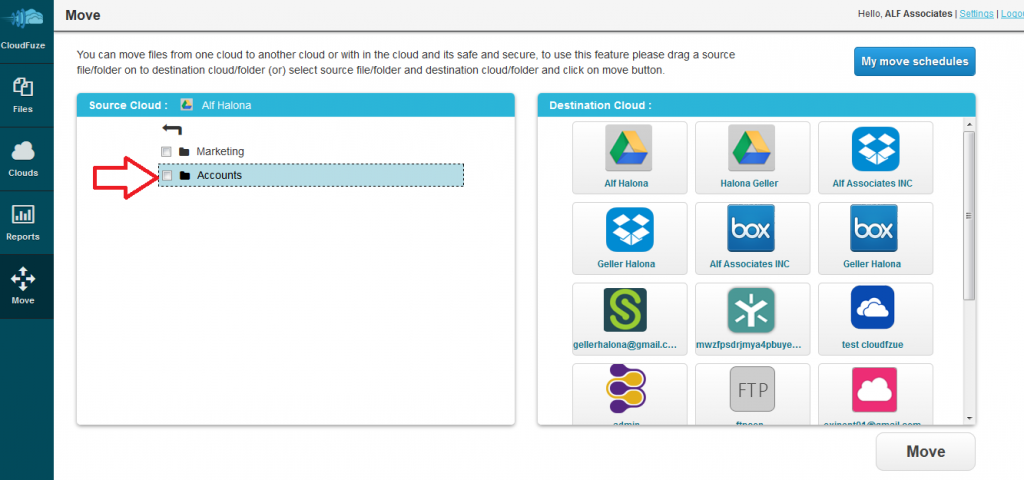 Step 3: Once you make your selections, click, 'Migrate.'
.
  A new window will pop up asking you who to notify by email when the file transfer from Dropbox for Business to Gsuite(GoogleDrive )is complete, as well as an option to delete the source files. Make your selections and click, 'Confirm Migration.'
 You're finished!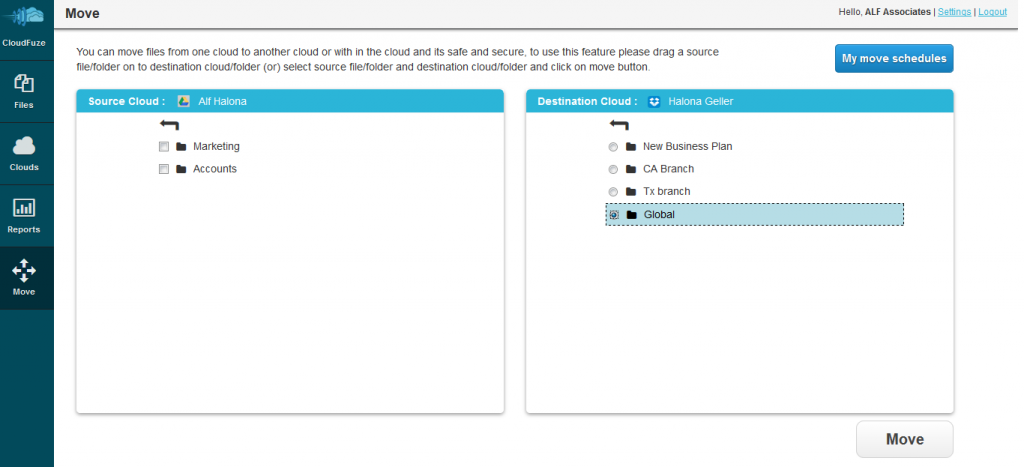 Step 4: Check Transfer Status
 After you click to confirm, CloudFuze will take you to the 'Migration Reports' page where you can check on the status of you file migration or wait for the confirmation email.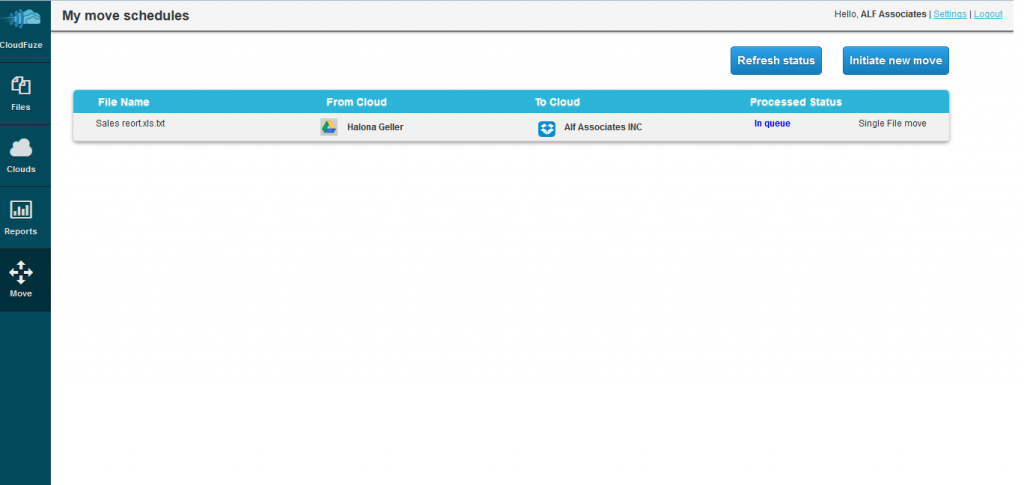 CloudFuze supports more than 40 cloud Migration services including Google Drive,
Dropbox, Amazon, and Box etc.