Cloud file transfer made easy CloudFuze
The benefits of cloud storage are multiplied with CloudFuze, a system that allows cloud-to-cloud migration. From the start, cloud storage has provided valuable solutions for businesses. As cloud storage services have quickly multiplied, an entirely new and much-needed type of cloud migration service has emerged. CloudFuze allows simple drag-and-drop transfer between more than 40 different cloud service providers. Our award-winning cloud file transfer platform allows for seamless cloud to cloud migration of data.
Industry-Leading Migration Engine
CloudFuze has the distinction of being a recognized cloud migrator in the industry. It is the leading migration engine for cloud file transfers built on top of a powerful cloud platform. Cloud based file transfer is as easy as dragging files from the source cloud to the destination cloud, with CloudFuze.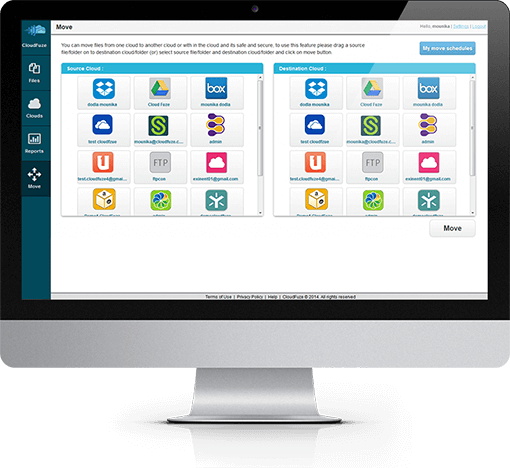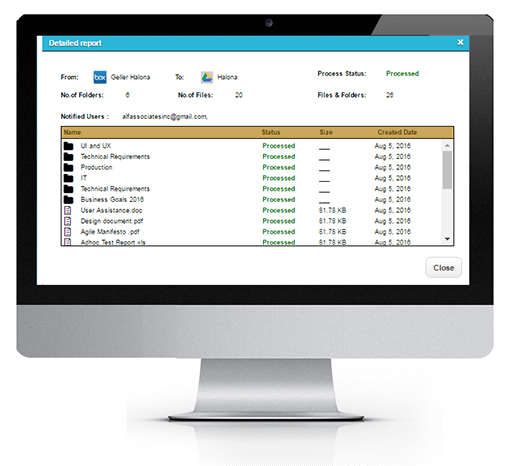 Detailed Tracking and Notification
CloudFuze securely tracks each cloud's file and folder migration. You will receive a full report with a list of each file and folder moved between cloud storage services. You also have an option of setting up alerts to notify you, whenever cloud to cloud file transfer completes.
More about CloudFuze Benefits
CloudFuze is an award-winning cloud transfer system for effortless cloud data migration. The following is a brief overview of the many benefits of CloudFuze: