Webex Teams users can now access all their files located in different cloud storage services within in a single window by integrating Fuzebot with their Webex Teams account. CloudFuze provides a super-fast and easy file collaboration to Spark users by connecting leading cloud storage services such as Dropbox, G Suite, Office 365, Box, and 40 other cloud services to any Webex TeamsSpace.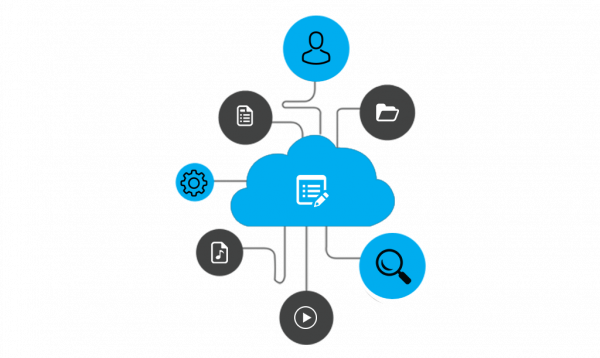 CloudFuze Connect makes searching, viewing, and sharing files spread across multiple clouds a breeze. CloudFuze Connect's powerful AI capabilities and modules such as Fuzebot simplifies multi-cloud file management, collaboration, and security
Unified access
Full content search
Secure file sharing
Message app integrations
Smart file assistant
Getting Started with CloudFuze Connect
All you need to do to start integrating Webex Teams with CloudFuze is to contact us or send an email to support@cloudfuze.com. One of our customer support representatives will help you configure and connect your existing cloud services with Webex Teams.
Supported Cloud Services
Enterprise Clouds
Alfresco
Axway
Azure
CIFS
Cloudian
CMIS
Documentum
Eucalyptus
Object Storage
Salesforce
SharePoint 2010
SharePoint 2013
Multi-User Clouds
Google Suite
OneDrive for Business
Dropbox Business – Admin
Box Business – Admin
Single User Clouds
Amazon Cloud
Amazon S3
Box
CenturyLink
Dropbox
Egnyte
FTP
Google Drive
NFS
OneDrive
Orange
SharePoint Online
Sugar Sync
Team Drive
Wasabi
WebDav
Yandex
Get in touch with us right away should you need any help.