Transfer Files from FTP to Box accounts
Box which was developed as a college project initially by Aron Levie in 2004. Box focuses more on file collaboration and file sharing featured along with the storage. User lever permission assignment was an advanced feature in Box where users can determine how they wanted to share files while holding the complete control on permissions assignment to edit, copy, read, collaborate and share files.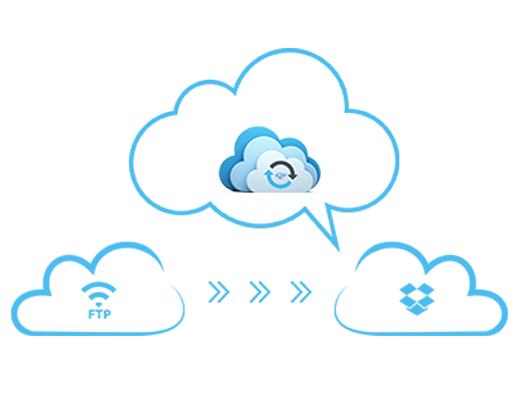 FTP is the standard protocol user to transfer files from client-server to a computer network and it is the most traditional way of storing files online and accessing data remotely with the access of internet, it's one of the way that inspired the cloud storage technology. Standard login procedure can be created to login to the FTP.
FTP and Box vary in offering services whereas FTP is a protocol which users use to securely store files on public and private networks and can have complete control on where they save data. Box on the other side offers more features that are very much needed for cloud storage users, considering this many wanted to migrate their data from FTP to Box. Migration of data by uploading and downloading is difficult
CloudFuze the best solution for Cloud Storage Transfer is highly used to migrate files from other cloud storage service (FTP) to Dropbox. Using CloudFuze, users can simply sync their cloud accounts to CloudFuze and migrate all of their cloud files in 3 simple steps.
Step 1: Configure FTP and Box accounts to CloudFuze
Login to CloudFuze and click add cloud button to configure FTP and Box accounts.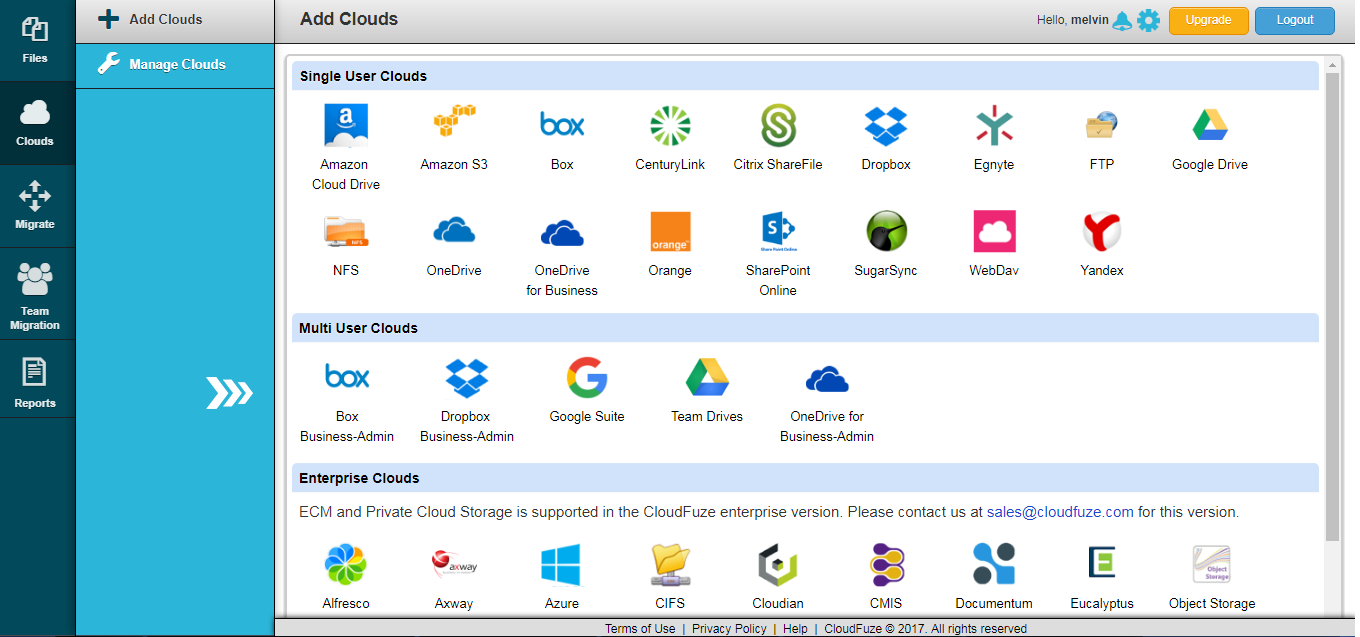 Step 2: Click on Migrate, Select files from FTP account at the source cloud screen (from where you would like to transfer files)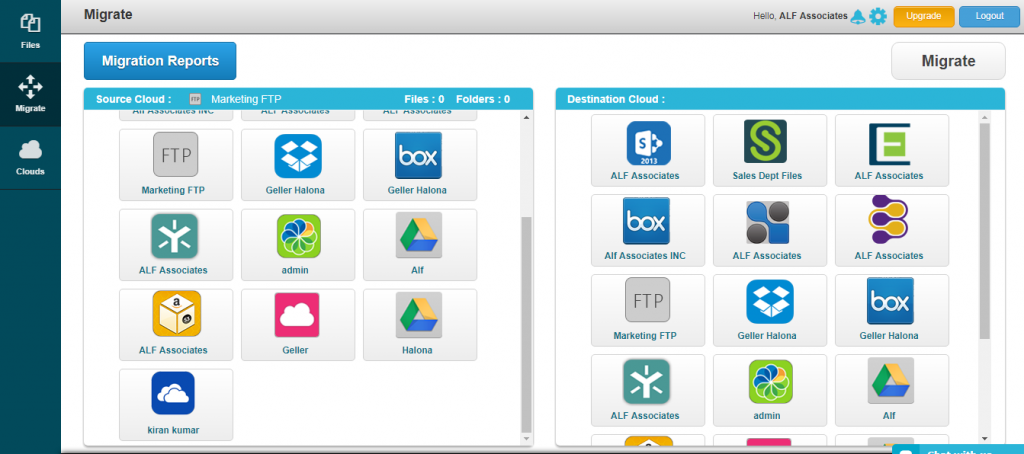 Step 3: Select the Destination Folder, Select folder in Box account, to which you would like to transfer files to and click Migrate .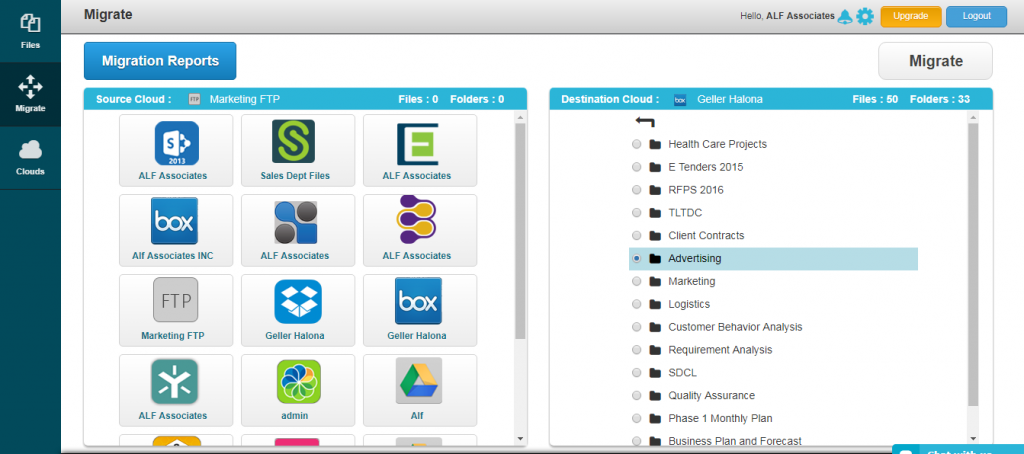 Step 4: You will have an option to select the migration report, where you will get email notification once after the migration, enter your email and click confirms.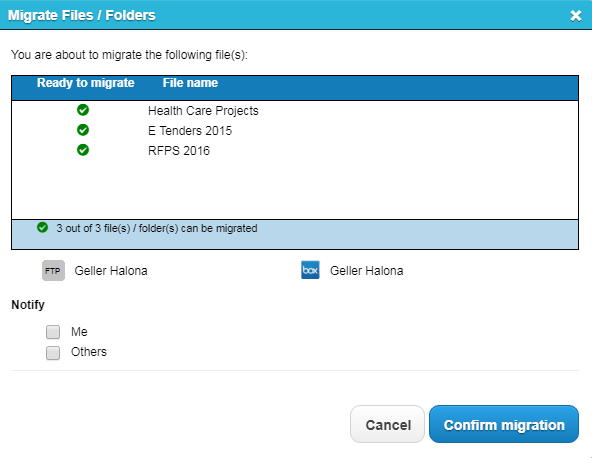 Step 5: To get the report, click on migration status.