CloudFuze unlocks new possibilities in integration of cloud storage with network communication, with CloudFuze one can sync and share files from different Cloud services while Cisco Spark Conferencing room.
Here are simple steps to sync your cloud storage service with Cisco Spark.
Step 1: Login to CloudFuze web app and click on setting
.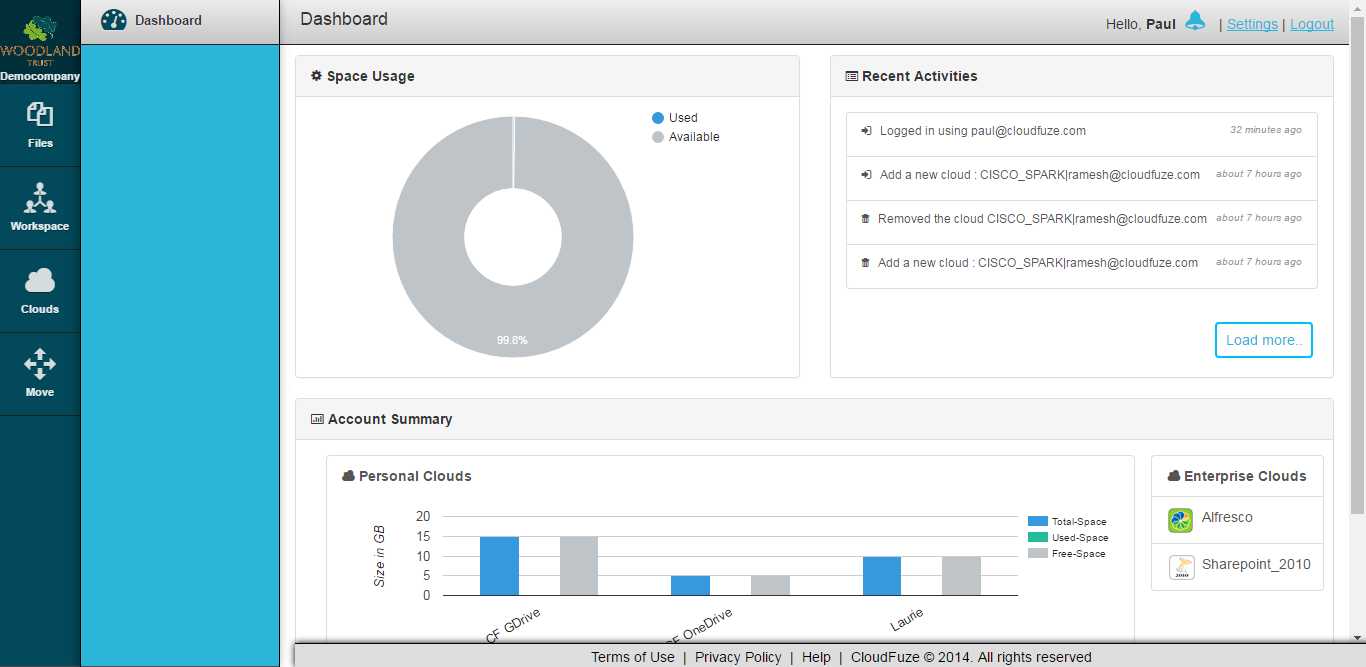 Step 2: Click on Cisco Spark
.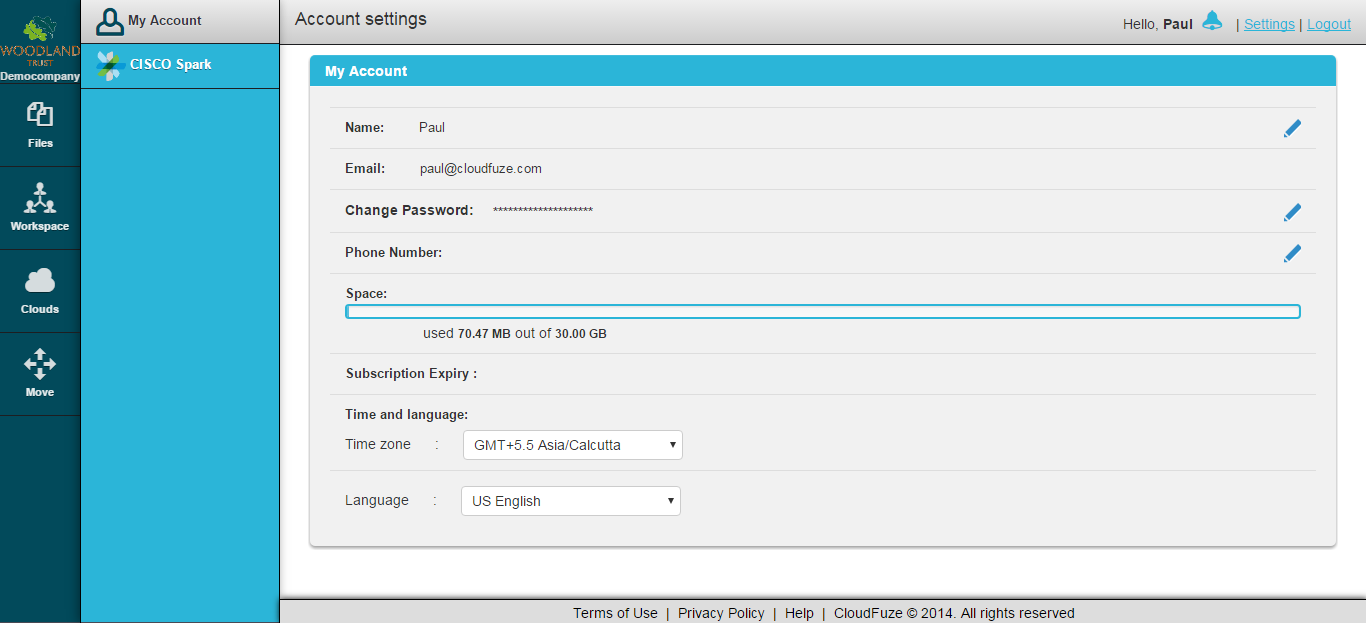 Step 3: Activate the Spark connection, drag the button to on
.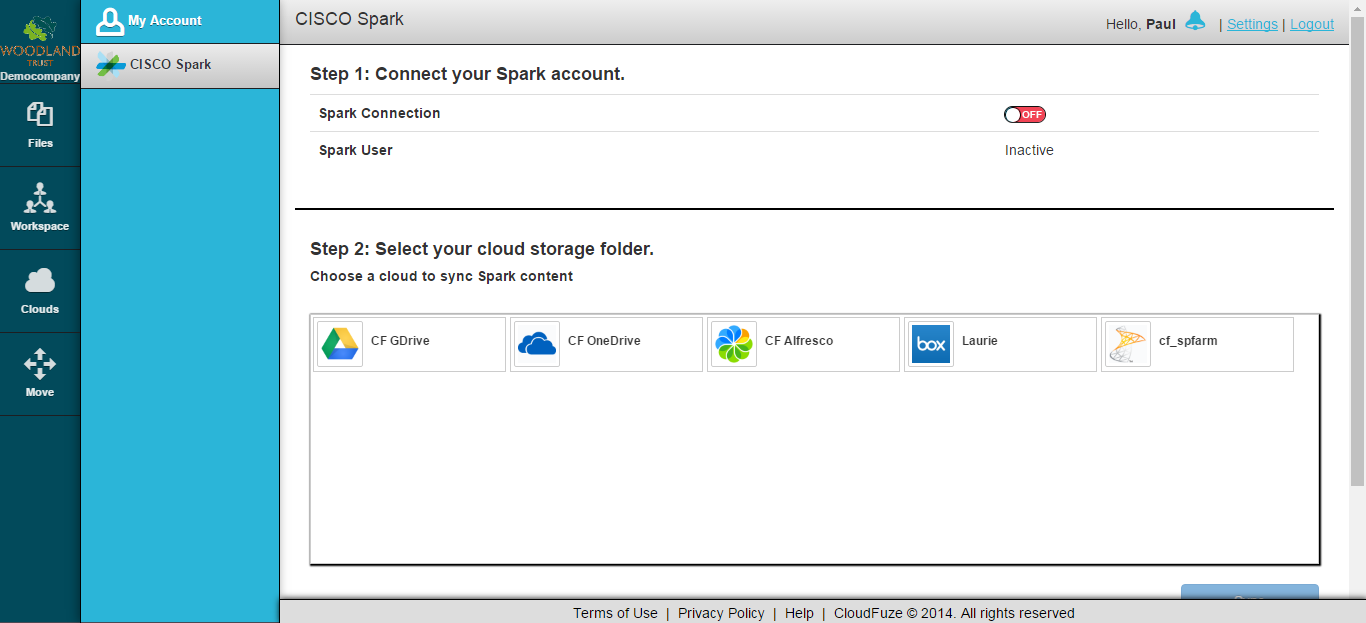 Step 4: You will be redirected to OAuth authentication page, enter your login credentials for Spark.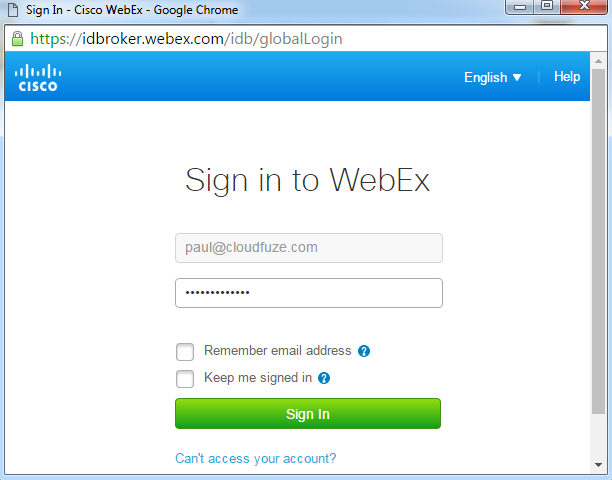 Step 5: You will be prompted to accept secure oauth authentication, click accept . Your spark account is now successfully integrated to CloudFuze.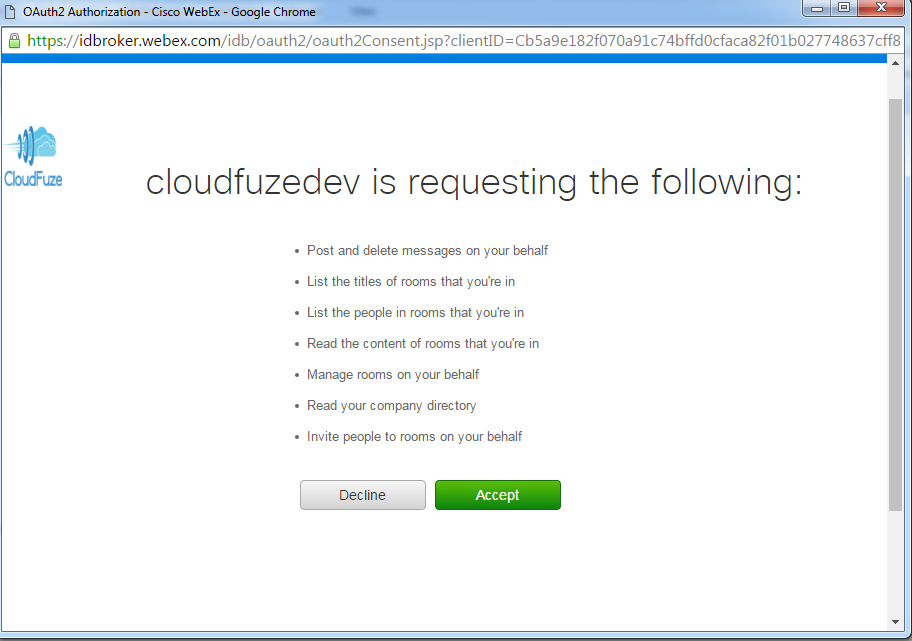 Step 6: Go back to Spark settings room and select on Dropbox and click sync.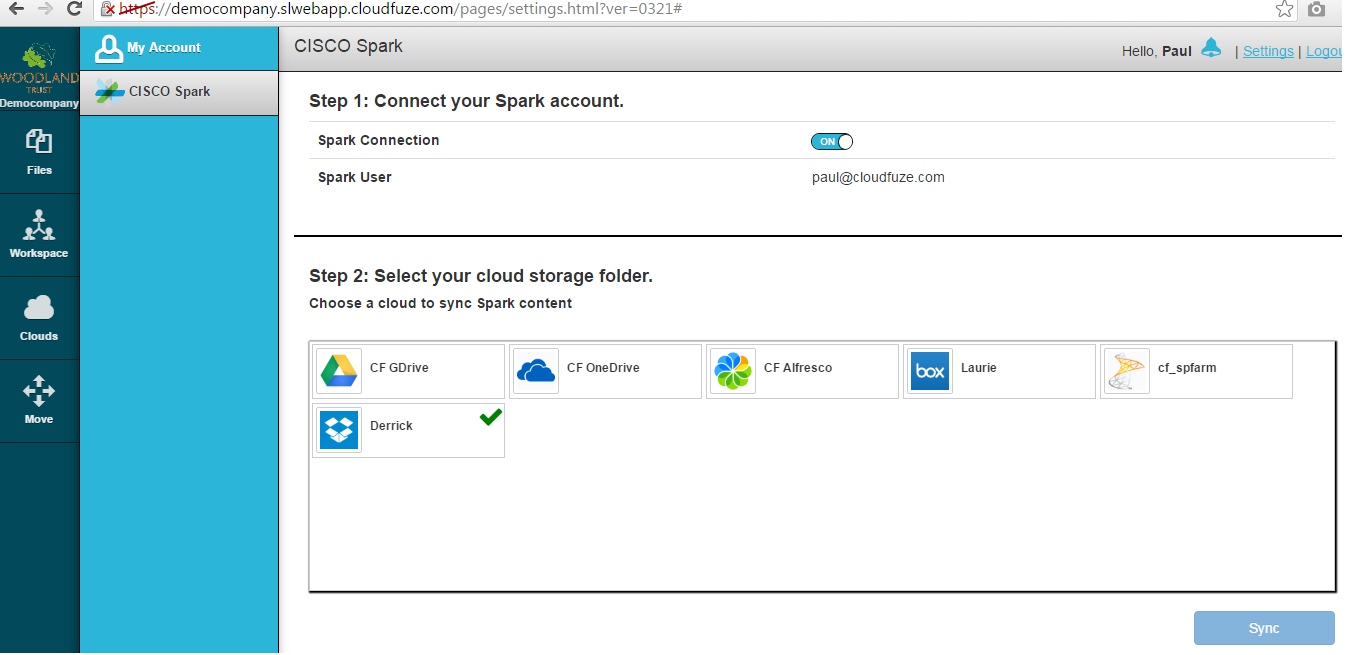 Step 7: Go to Dropbox and you will be able to see a folder created on the name Spark Rooms.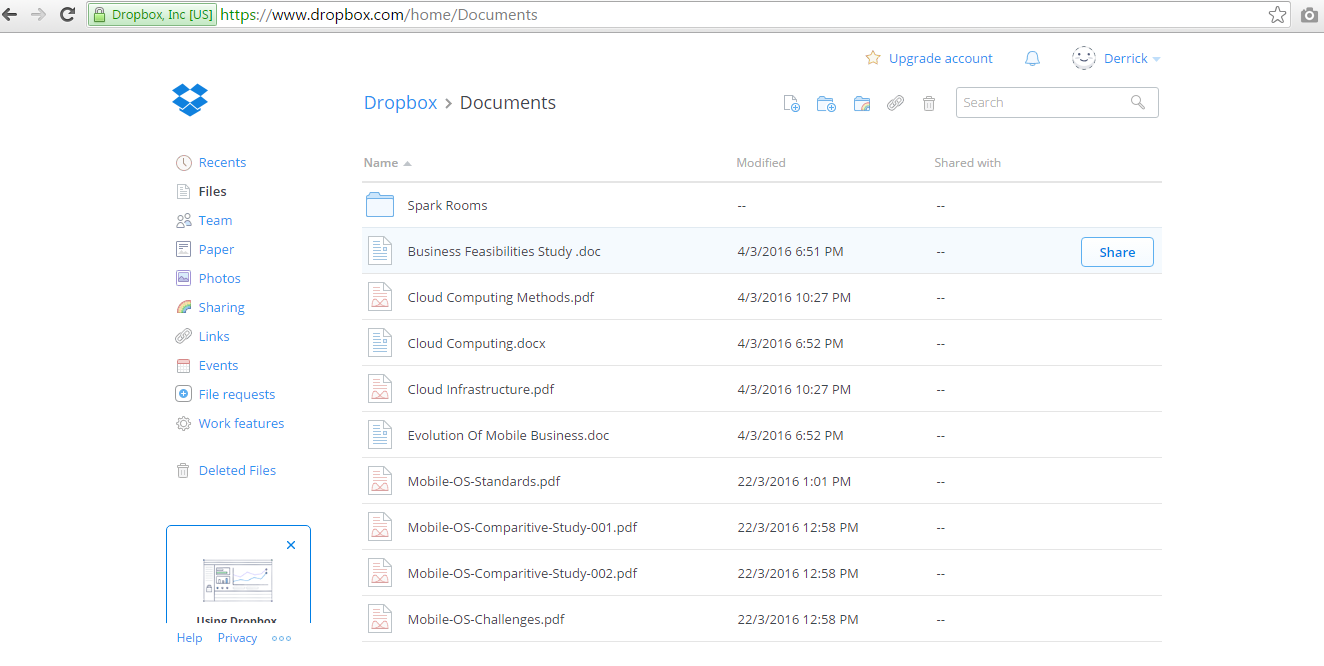 Step 8: Go to Spark Room and share any file.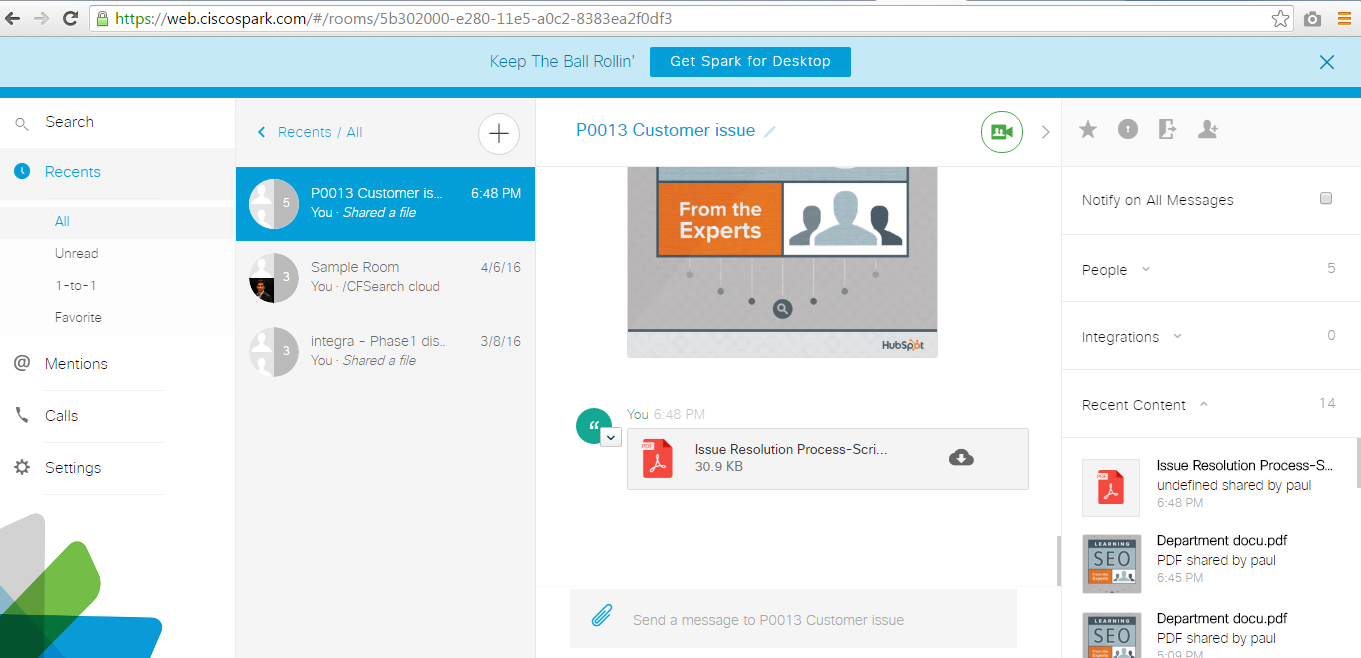 Step 9: Go to your Dropbox account which is synchronized with Spark Room and you will be able to see files shared across the meeting room.