How to Disable Auto-Forwarding Email in Office 365 Outlook
Outlook's auto-forward feature comes in handy at times, but it can also pose a serious threat to an organization's critical data. If a hacker manages to gain access to a user account, they can quietly steal data by auto-forwarding emails to another account. An IT admin can disable email auto-forwarding by creating a rule in Exchange from Office 365 admin settings. Here are steps to disable the auto-forwarding feature in Outlook.
Step 1:  Go to Office 365 Admin Center
Go to admin.microsoft.com or office.com and enter your admin login credentials. Once logged in, go straight to the admin settings.

Step 2: Go to Exchange
Locate the Exchange tab under admin centers and click on it. This will take you to the Exchange admin page center where you can apply org-wide Outlook settings.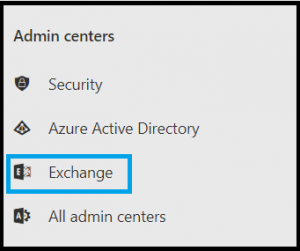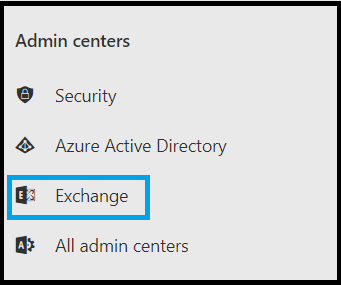 Step 3: Click on Mail Flow
Locate the Mail Flow tab in the menu on the left. Click on the Rules, then click on the + button. In the dropdown, click on the Create a New Rule option.


Step 4:  Name Your Rule
Give your rule a name so you can easily identify it from the rest of the rules.


Step 5: Select Sender Location
Now, open the drop-down to apply the rule. Select The Sender is a Located option. Then, external-internal. Select Inside the Organization option before clicking OK.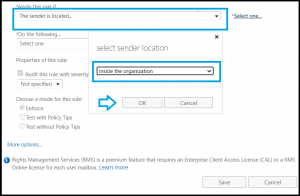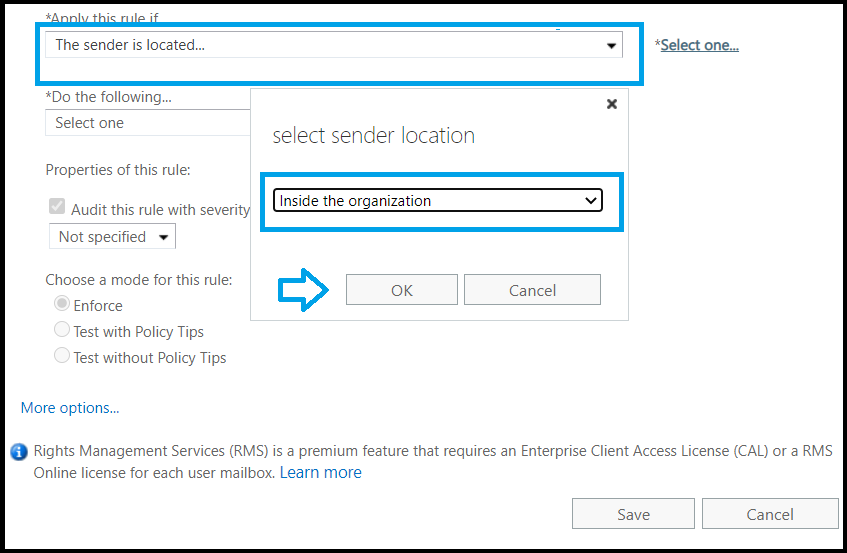 Step 6: Select a Condition
Since we are trying to block auto-forwarding all-together, you need to select the "Reject the Message with the Explanation" option.


Step 7: Specify a Reason for Rejection
A simple message as seen in the image will help users notify that auto-forwarding has been disabled.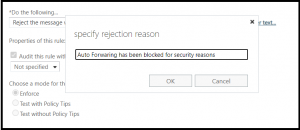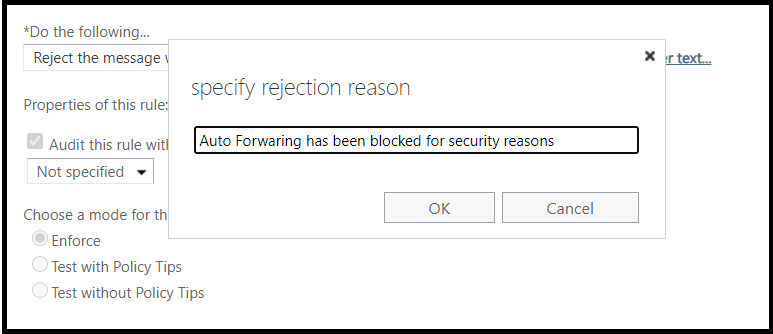 Step 8: Save Changes
Don't forget to click on the Enforce radio button before saving changes.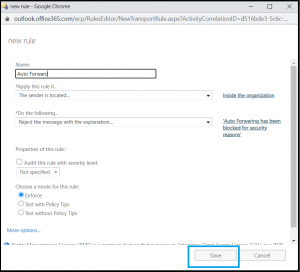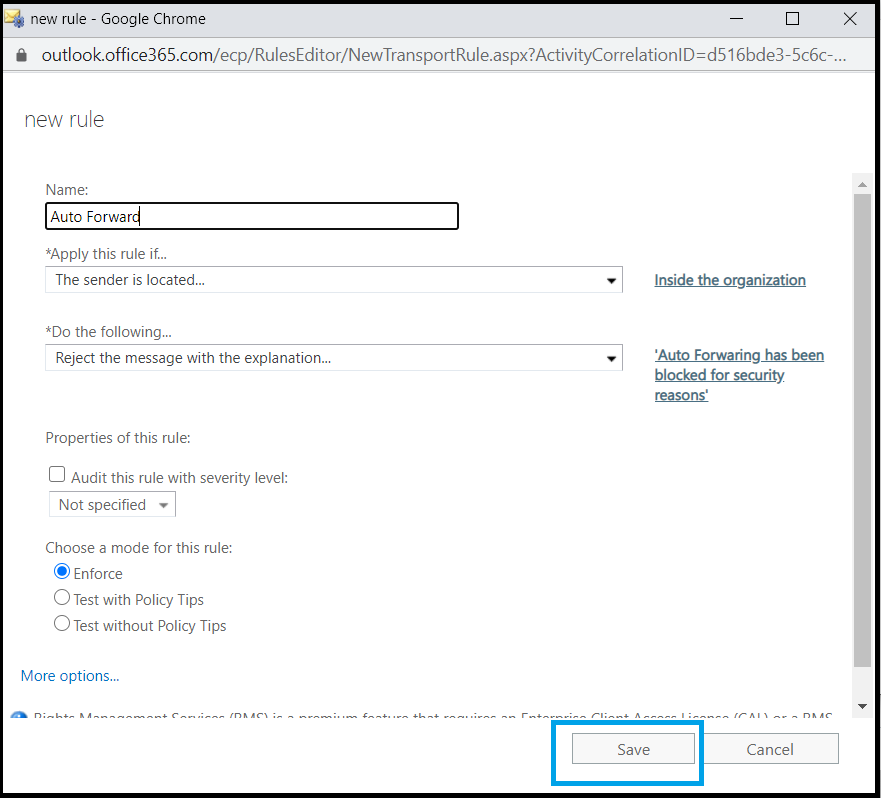 Step 9: Rule Has Been Created
The rule has been created and the auto-forwarding is blocked.


We hope you found this article on Office 365/Exchange/Outlook helpful.
Start Migration Now
CloudFuze supports more than 40 cloud Migration services including Google Drive, Dropbox, Amazon, and Box etc.